After the system is powered on, the screen displays as follows, click on the parameter settings in the following screen.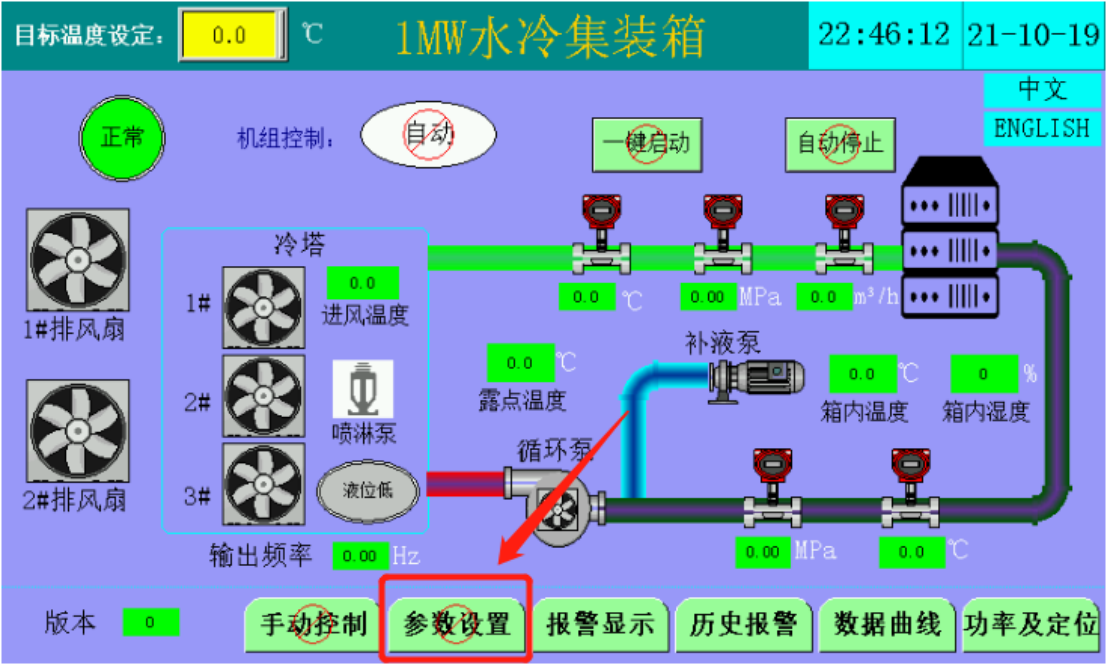 Figure 1-Main screen display
Enter the parameter setting screen as follows, the parameter setting is mainly for pressure and temperature and flow rate alarm value setting. Click the corresponding yellow box directly on the touch screen and enter the corresponding value.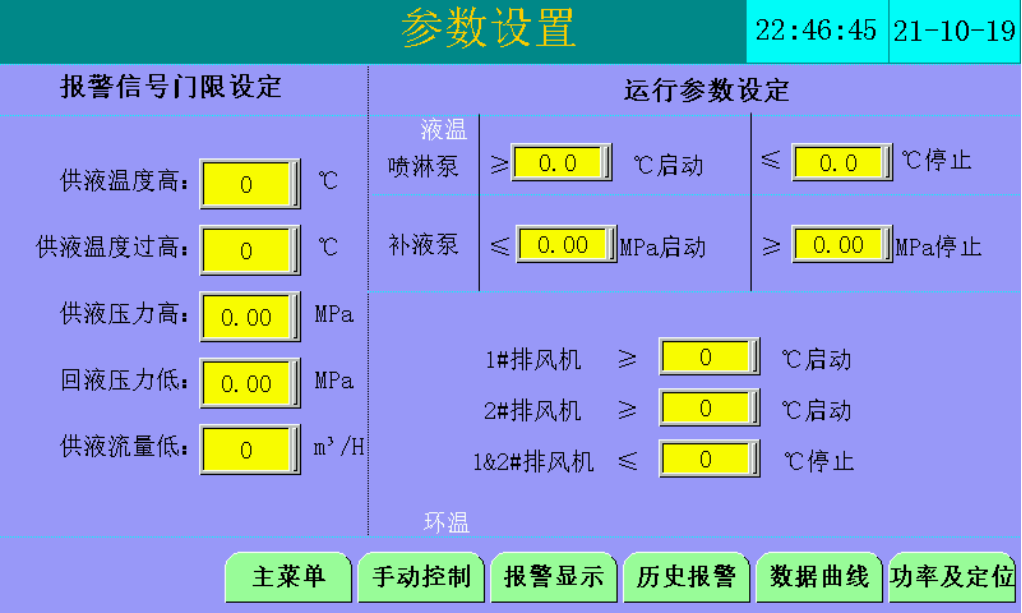 Figure 2-Parameter setting screen
Some units have no decimal point for the start and stop temperatures of the spray pump. The actual data for their set values should be the desired set temperature multiplied by 10. Some units have decimal points for start and stop temperatures, which can be set according to the normal temperature thresholds.
*Note: This is the water-cooled container parameters of CNA version 1.3, if your product is other manufacturers or other versions, may be slightly different from this parameter, this parameter is for reference only.
If you have any questions, welcome to contact Ant after-sales service.