After the system is powered up, the screen displays as follows, click on Manual Control in the following screen.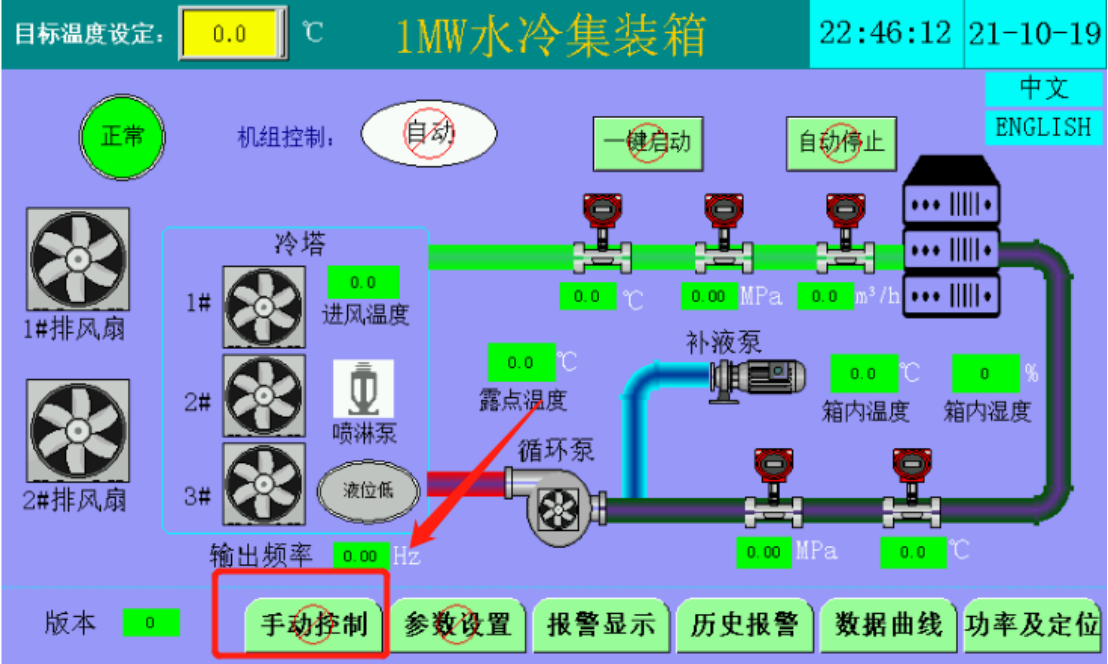 Figure 1-Main screen display
Enter the manual control screen as follows, manual control is mainly to control the pump and fan. Directly click the corresponding button on the touch screen to control the pump and fan to turn on and off.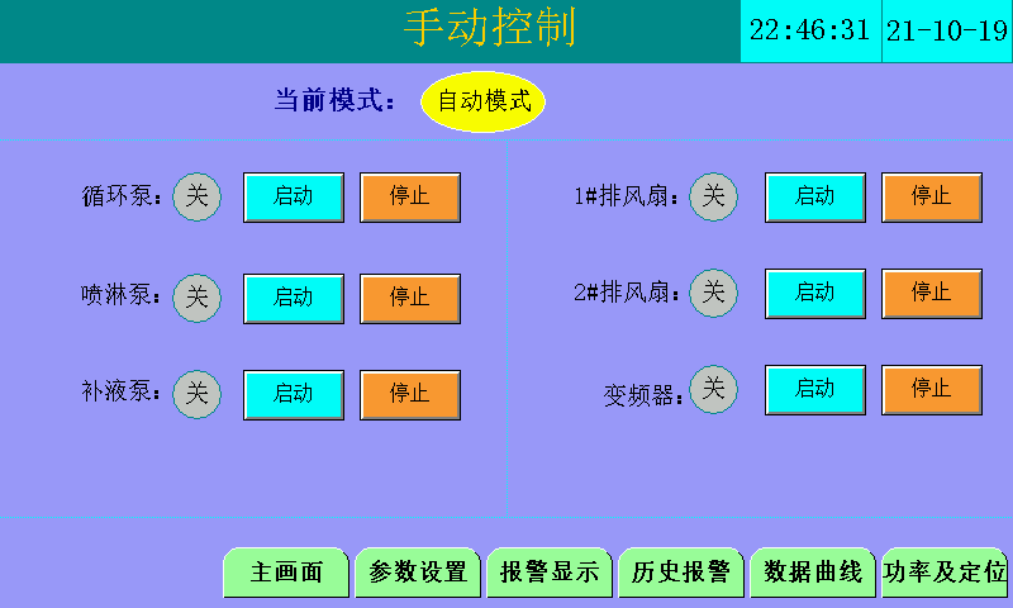 Figure 2-Manual control screen
Manual control is mainly used when adding liquid. When the unit needs to add liquid for debugging, you need to adjust the unit control mode to "manual" position and then enter the "manual control" screen.
At this time, the motor and inverter to be operated can be activated. In general, when the system needs to add liquid, it is necessary to manually start the supplemental pump and circulation pump. However, before starting, it is necessary to make sure that the motor is running in the correct direction.
Therefore, after powering on, turn on the 1# exhaust fan and observe its running direction. When the wind is blowing out of the container, it indicates positive rotation. Before the equipment leaves the factory, all motors have been commissioned and are in positive rotation. Therefore, it is only necessary to observe the running status of one motor. When the motor is reversed, the three-phase power input to the MCB17 needs to be phased, i.e., the phase sequence of the two cables needs to be changed.
*Note: This is the water-cooled container parameters of CNA version 1.3, if your product is other manufacturers or other versions, may be slightly different from this parameter, this parameter is for reference only.
If you have any questions, welcome to contact Ant after-sales service.