First, remove the cover on the control panel. Remove the screws as shown in the figure below, hold down the round button, and lift up the upper cover to remove the cover on the control panel.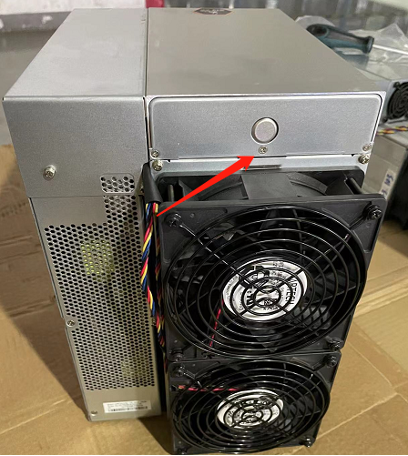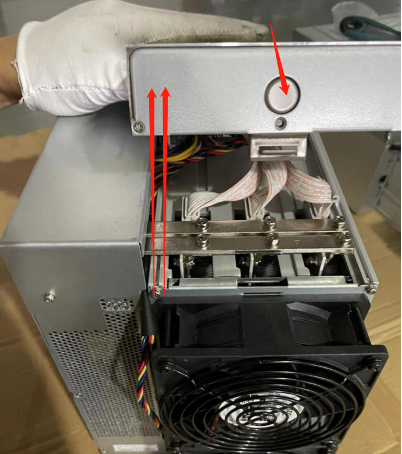 Then, remove the control board front bezel. The front bezel can be removed by removing the two screws of the front bezel as shown in the picture.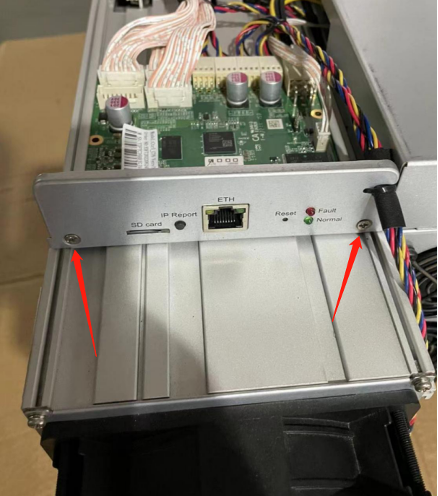 The third step is to unplug all cables, including the operation board cable, the fan cable, the control board power supply cable and the power voltage regulator cable.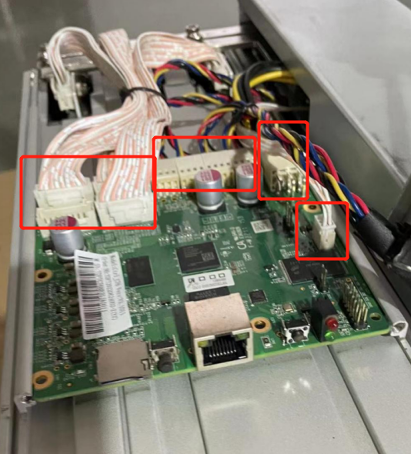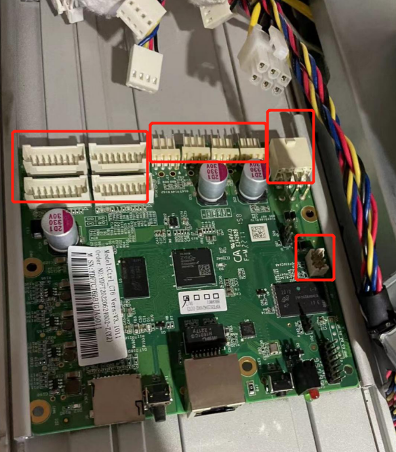 Finally, push the control board forward and push it to the bottom to remove the control board.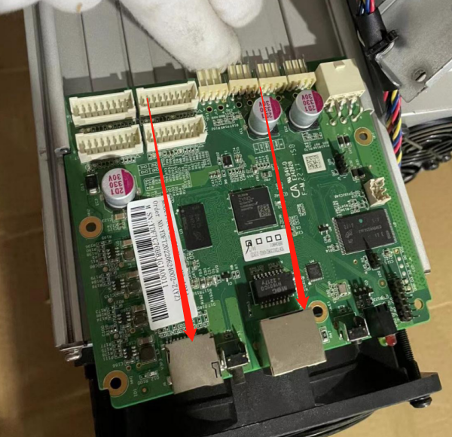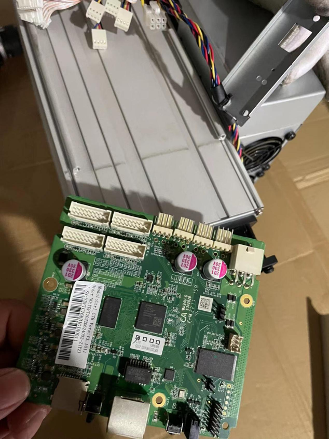 If you have any questions, please feel free to contact BITMAIN Customer Support.