Watch the tutorial video here:https://youtu.be/1kIvVrvyzYw
First, inspect the new miner
1. Visually inspect the box when your miner package arrives. Look for signs of damage. If package is damaged, take photos of the package's conditions before proceeding to open the package and inspect the miner. If miner is damaged as well, contact customer support immediately.
2. Inspect the miner for aesthetic damage. Look at the corners of the miner and check for dents and cracks. Look out for broken fan blades and cables. If you noticed a damage or defect, contact customer support immediately.
3. Assess miner's heat sinks. View from miner's front and rear fan to check whether there are loose heat sinks. If you found loose heat sinks, contact customer support immediately.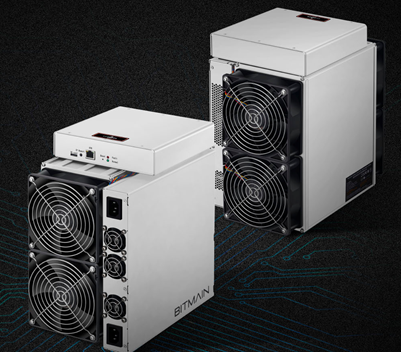 Know the precautions for use
1) PoE is not supported.
2) Only Ethernet network connection supported via a router or switch.
3) Use the miner in an environment between 5 to 35 degree Celsius.
4) Keep the miner's surrounding humidity below 65%
5) Keep the miner free of dust and catkins to prevent corrosion and/or heat accumulation.
6) Supported browsers: Google Chrome and Firefox.
7) Power connector and PSU cord must be plugged tightly.
T17 basic specifications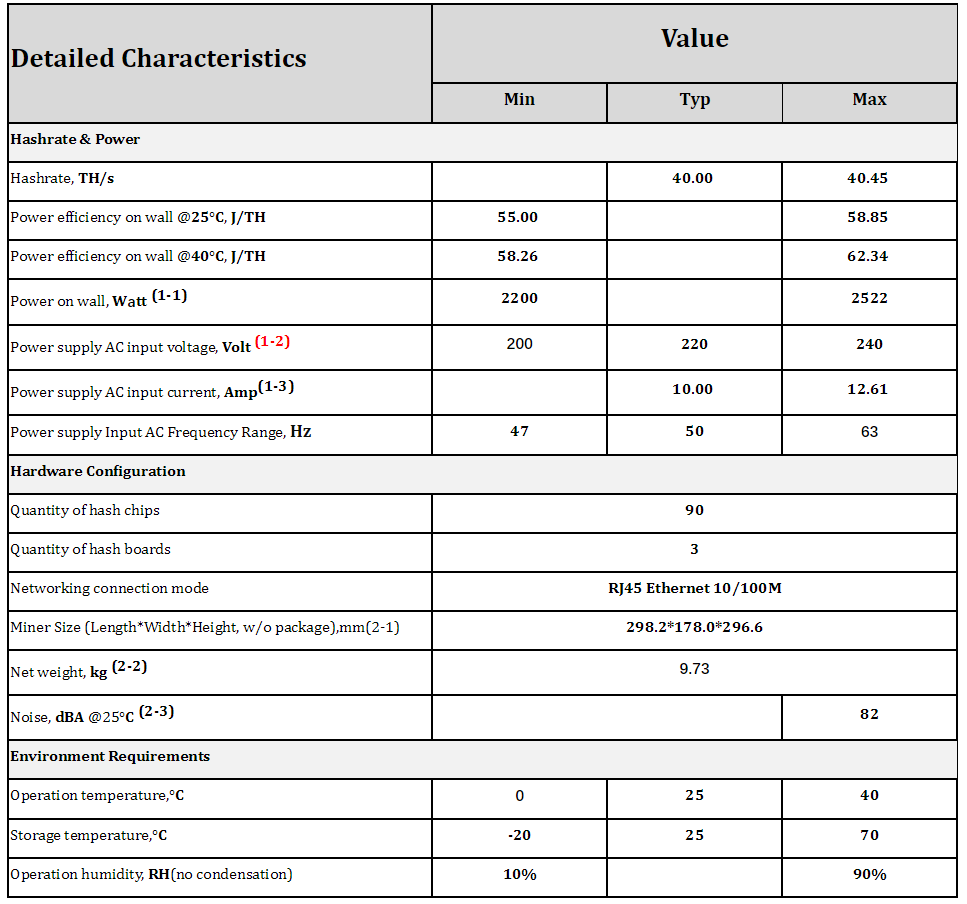 Control board features

IP Report > Press this to use the IP Report software to show the miner's IP address on the computer
ETH > Ethernet Port
Fault > Fault light beams when a miner error is detected
Normal > Indicates miner is operating normally
Reset > To reset miner to factory settings
SD card > SD card slot
Inspecting the miner's cables and connectors
1. Ensure the Ethernet crystal head connector is plugged.
2. Check that you are using two C13 power connectors and connect them to 220V AC outlet.
Using the miner
1. Search for the miner's IP
Power up the miner and wait for the normal (green) light to start flashing before searching for the miner's IP address.
Then download the IP search software here: https://service.bitmain.com/support/download and look for IP Reporter as below.
a. Open the IP search software, press start
b. Press the "IP Report" button on the miner
c. The miner's IP address will be shown
Note: Miner and computer must be on the same network to communicate.
2. Access to miner's User Interface
Enter the miner's IP address into the supported browser.
A dialog box will pop up which requires you to enter the login credentials; both username and password are "root".
Key in the IP address, subnet mask, SWG, DNS, then click "Save&Apply".
Note: You may skip this step if you have less than 3 miners (You may skip at your own discretion, static IP is not required for less than 3 miners)
3. Configure miner's pool settings
Click the "Miner Configuration" tab to set up the mining pools. Key in the mining pool URL and miner name (under Worker).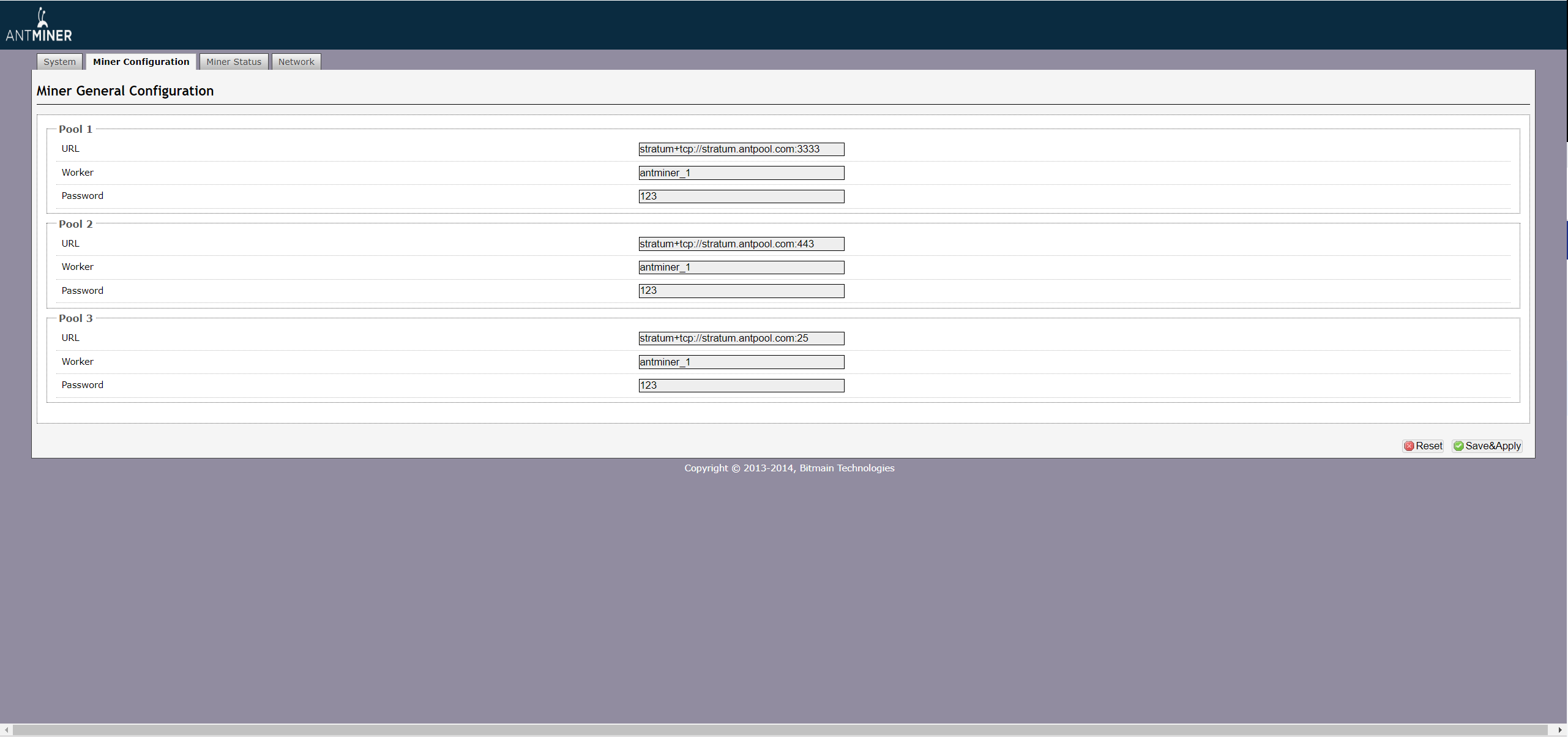 There's no need to change the password.
Then click "Save&Apply" to connect to the mining pools.
Note: In this article, we are using Antpool. Feel free to use other mining pools
4. Miner Status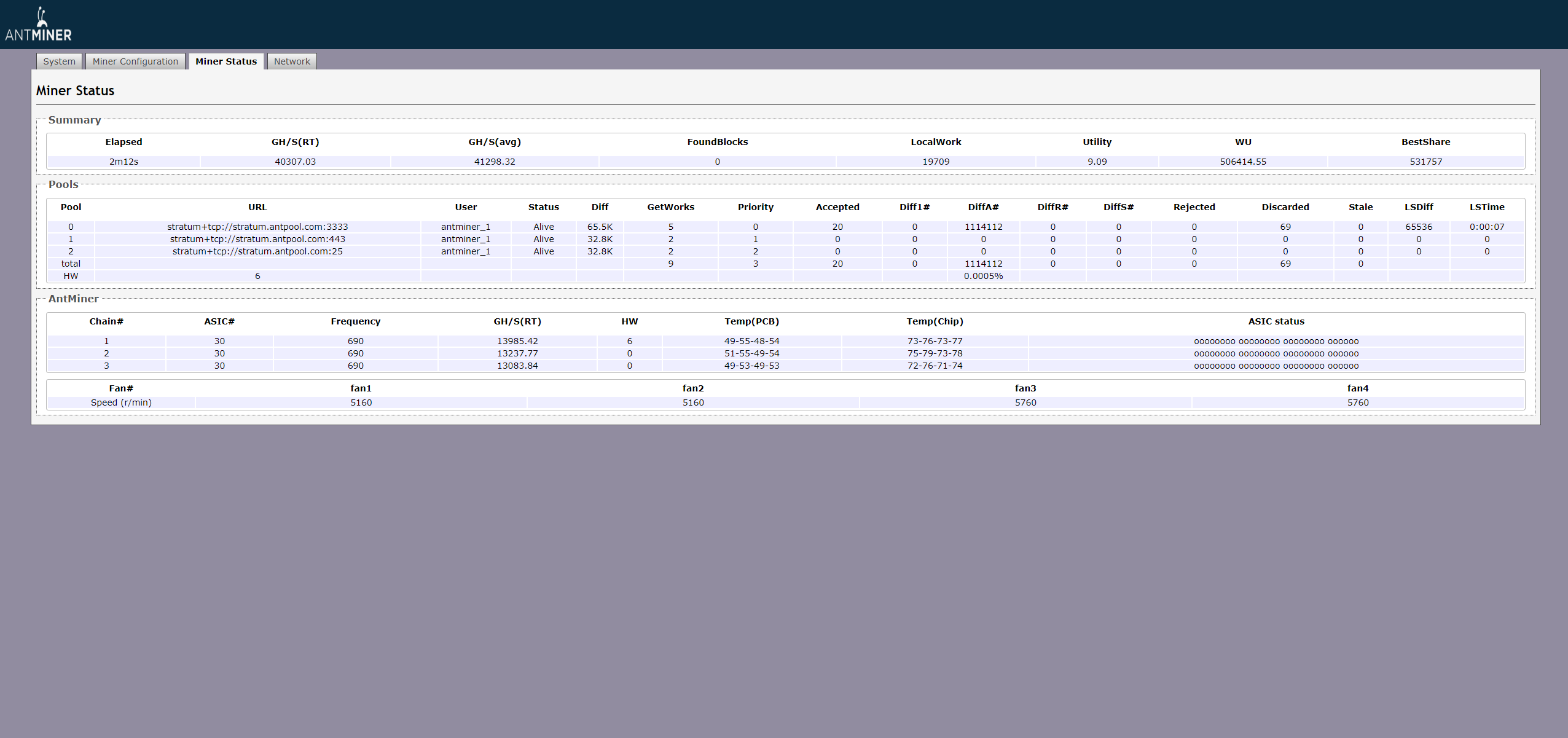 The configuration is now complete. It will take about 5 to 30 minutes to get the mining started. Always check for the average hashrate instead of realtime hashrate.
Should you have any inquiries, feel free to contact us for assistance.