Watch the guidance video here via the link:https://youtu.be/9alp6w9m804
In order for us to locate the package with your returned parts, there needs to be a Repair ticket. Without the repair ticket, we cannot proceed with the repair.
How to create a repair ticket?
1. Please go to our official website click the profile to log in: https://www.bitmain.com/
And enter your username and password to login. If you don't have a BITMAIN account, please click "Sign Up" to create one.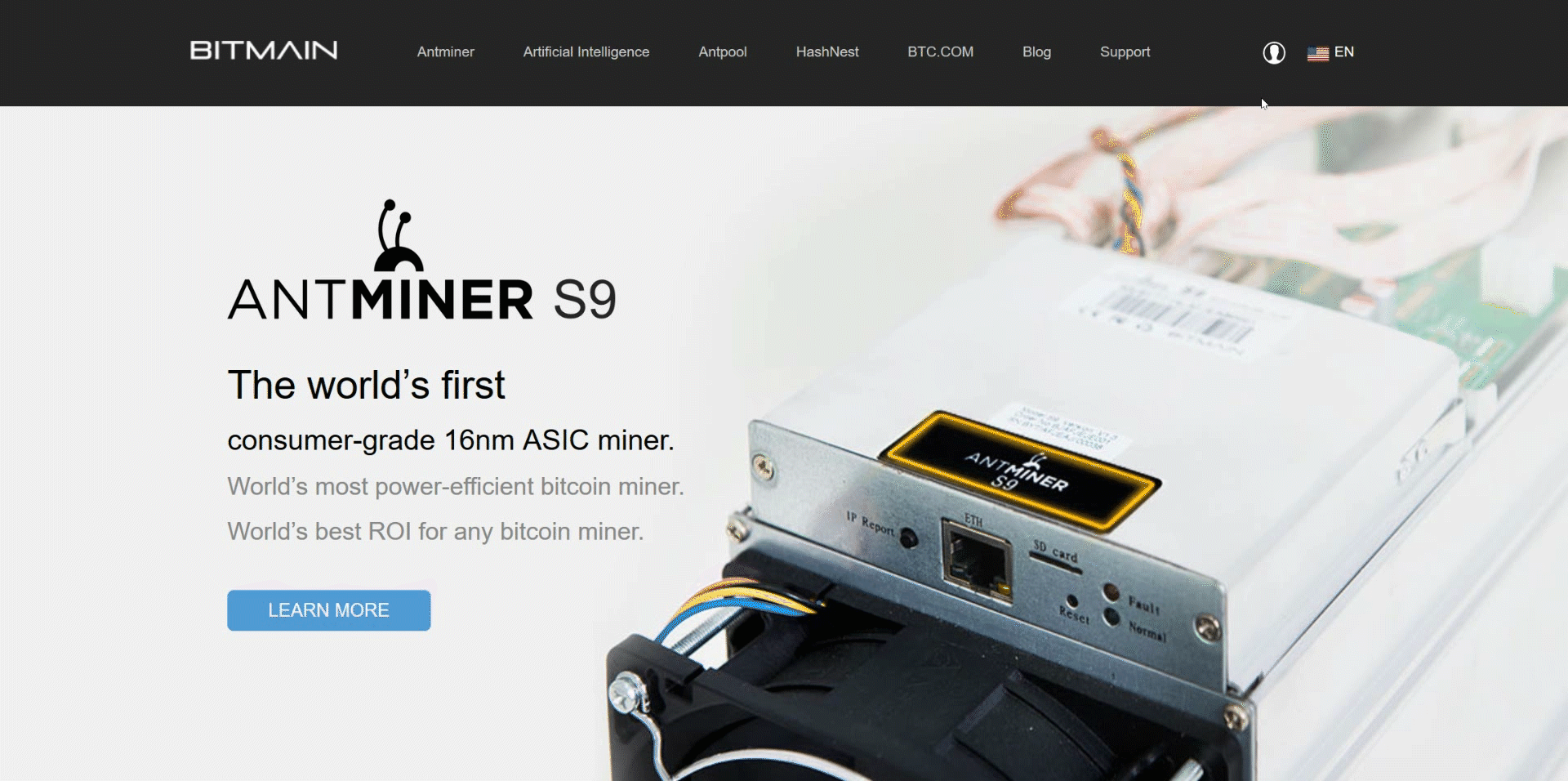 2.After login, you will enter the page to create a repair ticket.

Add Device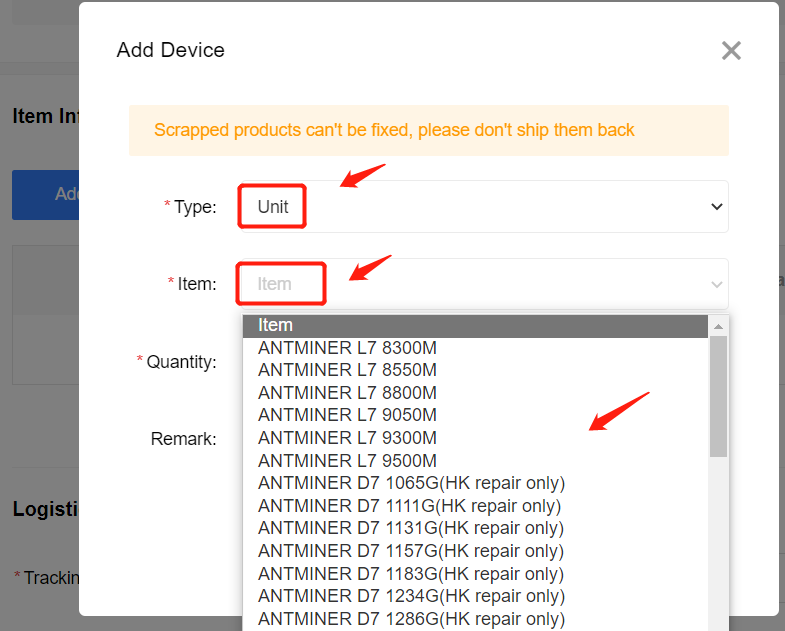 Add Address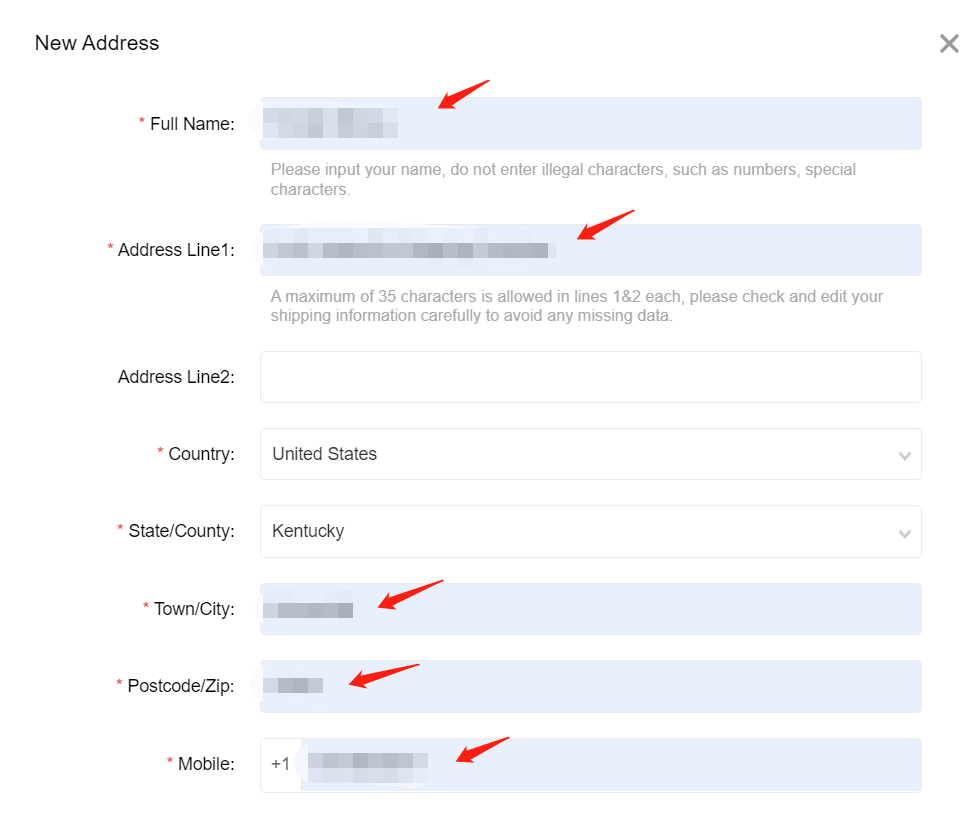 Mark for Details
Make sure you are on the English operation page;
Courier: Please choose a Courier. If you do not choose a Courier you will get an error message requiring the "billname".
Tracking No.: Please exactly match the tracking no. on the shipping label. Tracking numbers can only be used once. If you do not have the right tracking number, y

ou can put today's date and time plus some random alphabets first.

Update the actual tracking number in your repair ticket

within 7 days of repair ticket creation.

Otherwise, the tracking number cannot be updated after above mentioned 7 days.

Repair Site: Please select a repair center. Please click to view the applicable area of ​​the repair center.
BITMAIN repair sites must receive the defective products

within 15 days after the creation

of the ticket; Otherwise, if the products been received after the warranty period, then the warranty period of such product cannot be honored.
3. After submitting, you will see a page as below, which means that you have created a ticket successfully. The status of the ticket should be "Uncollected".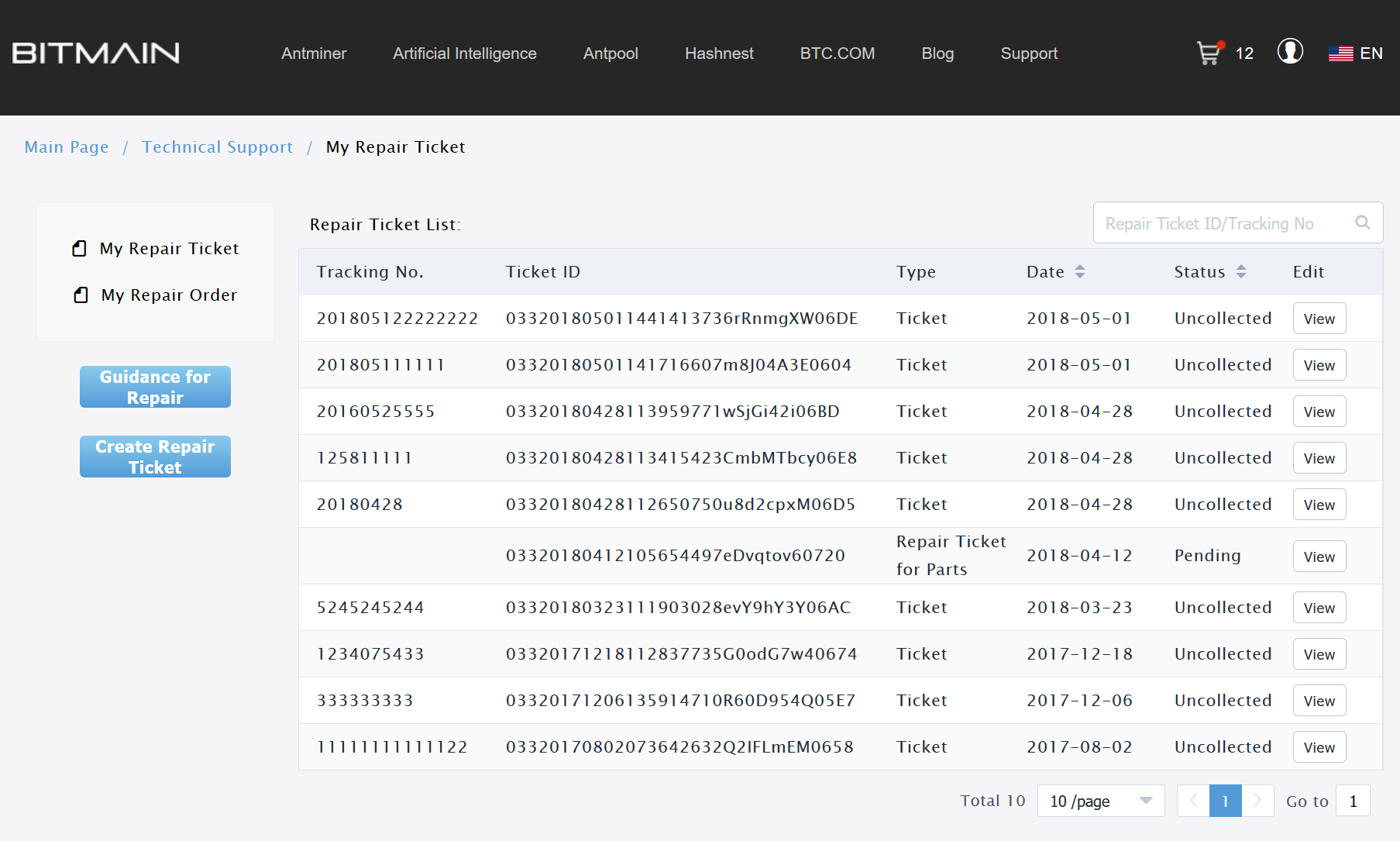 How to revise a repair ticket?
1. Click the button "View", you can view the information of your ticket. Before we confirm the ticket, the user is allowed to revise the ticket as below.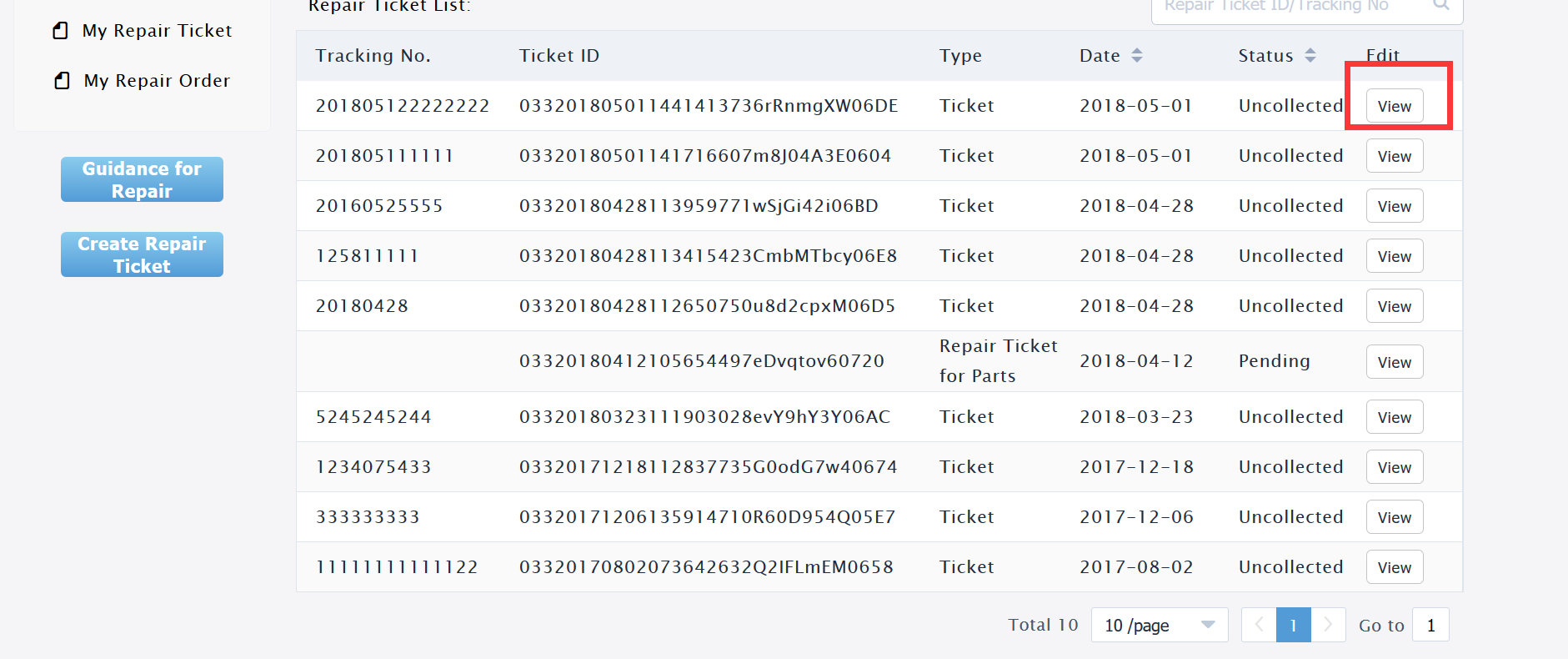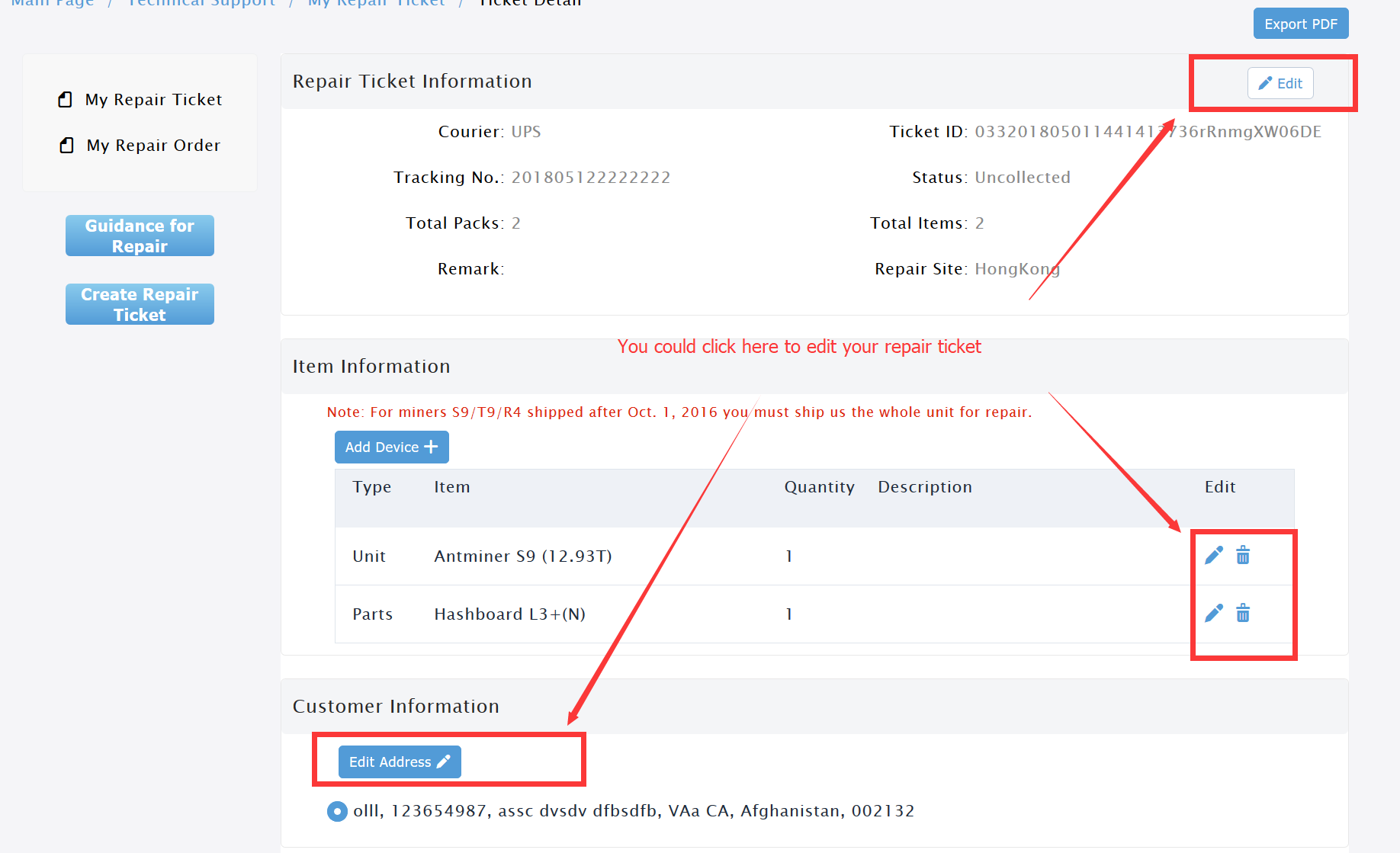 Mark for details
Make sure the information in your Repair Ticket matches the actual information that you shipped back, or it will delay the repair.
You can only revise your repair ticket before the status change to "Collected".
Before creating the repair ticket,
1. Please read our repair guide carefully.
https://shop.bitmain.com/repairGuide
2. Please pack the defective parts well and ship them back as below.
Should you have any inquiries, feel free to contact us for assistance.