Through this article you will learn how to view, use and transfer your coupons.
How to Check Your Coupons
1. Visit our official website https://www.bitmain.com/, click the profile to sign in.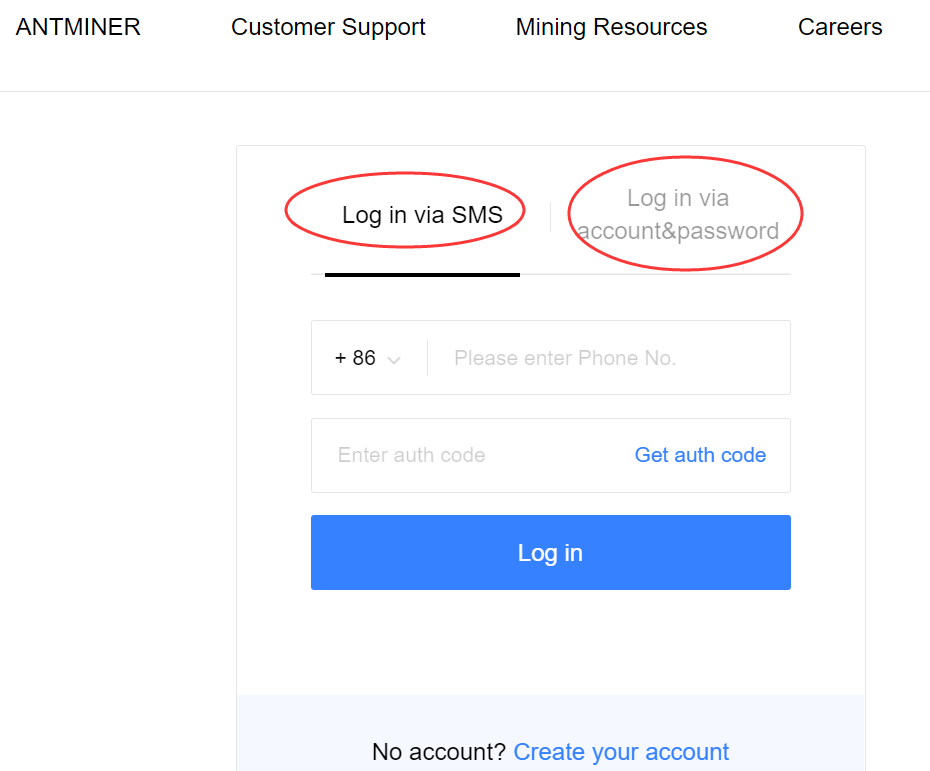 2. Click "User Center" and enter into your own user center.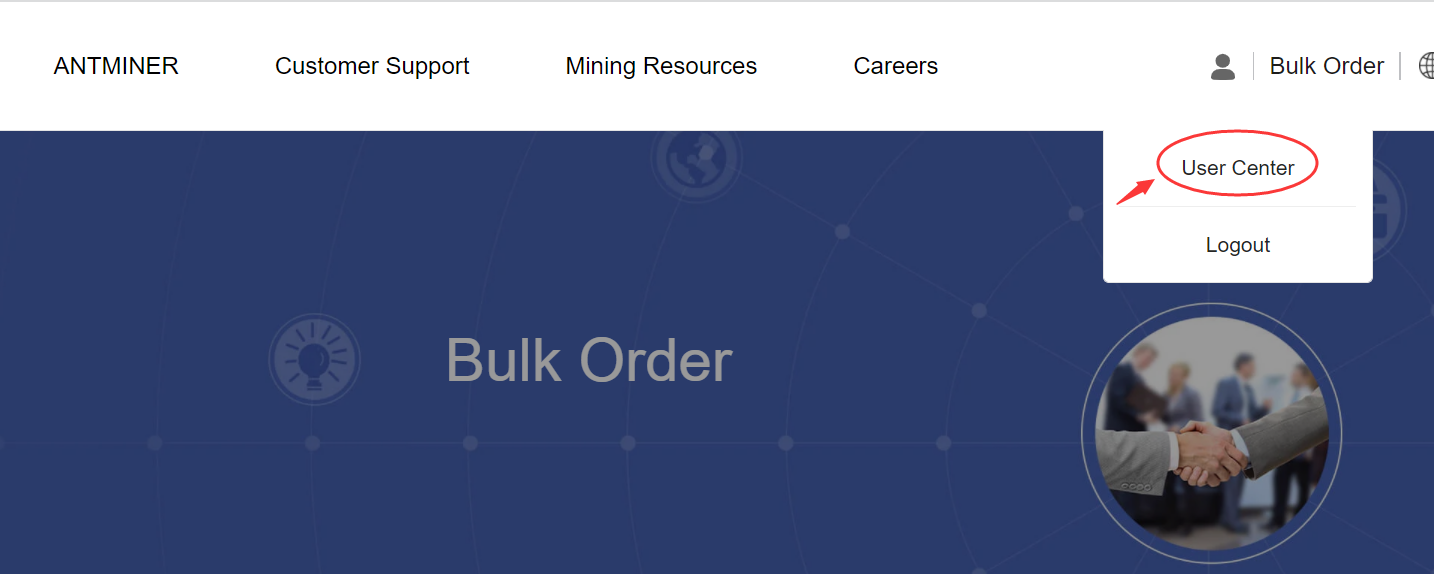 3. Please find your coupons under "Coupon List".

Upon placing your order, the coupons (applicable to the miners) will show up at the bottom of the order page. Simply click on the coupon which you would like to use. It is recommended that you use the coupons with the earliest expiration date first.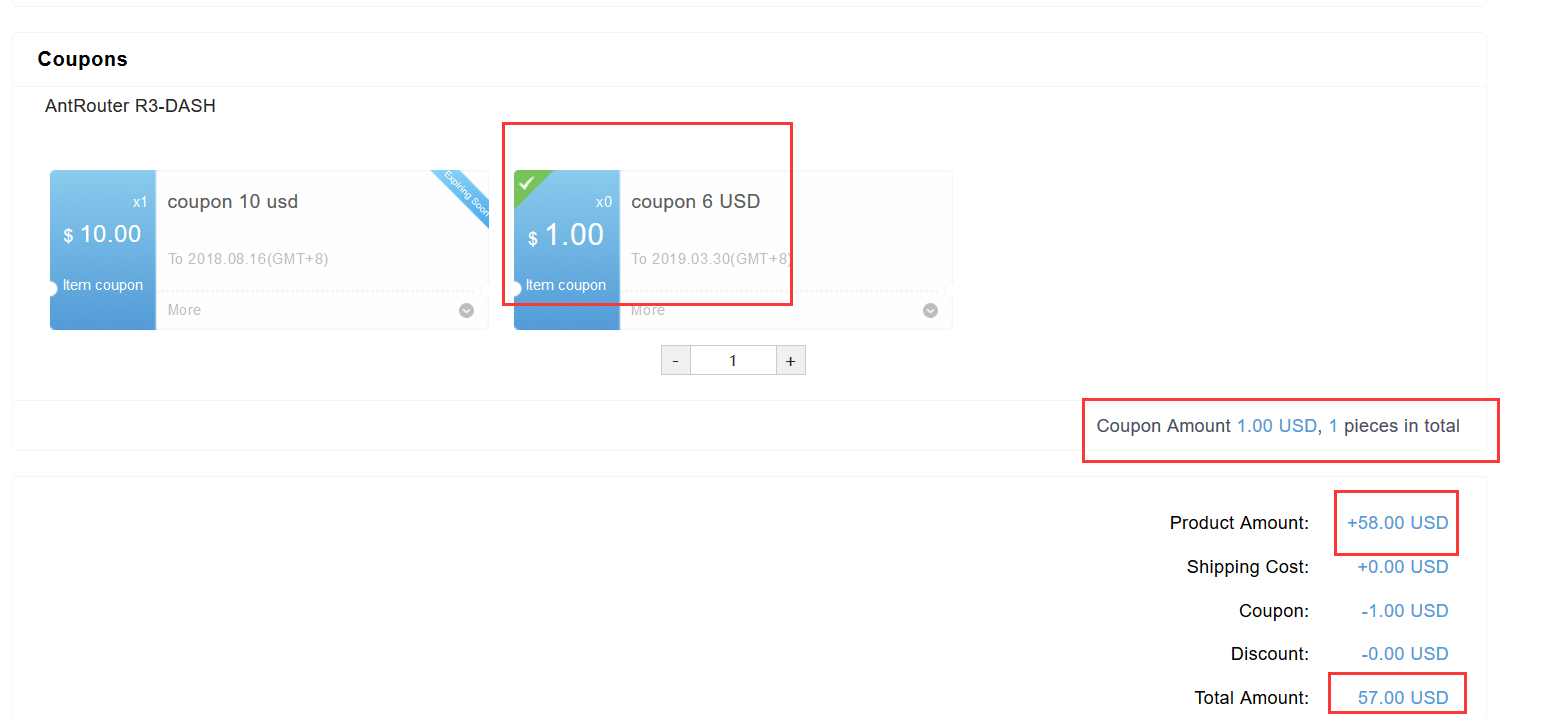 Donate or transfer your coupons
Select the coupon you wish to donate or transfer by clicking "Donate" or "Transfer".
Enter the user ID of the account you wish to transfer your coupons to under "Receiver ID" and the quantity you wish to donate under "Quantity".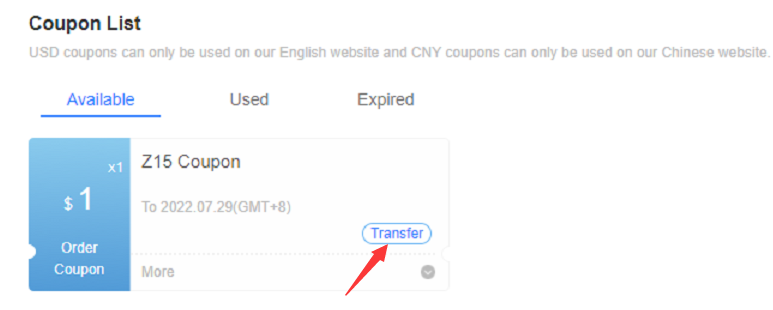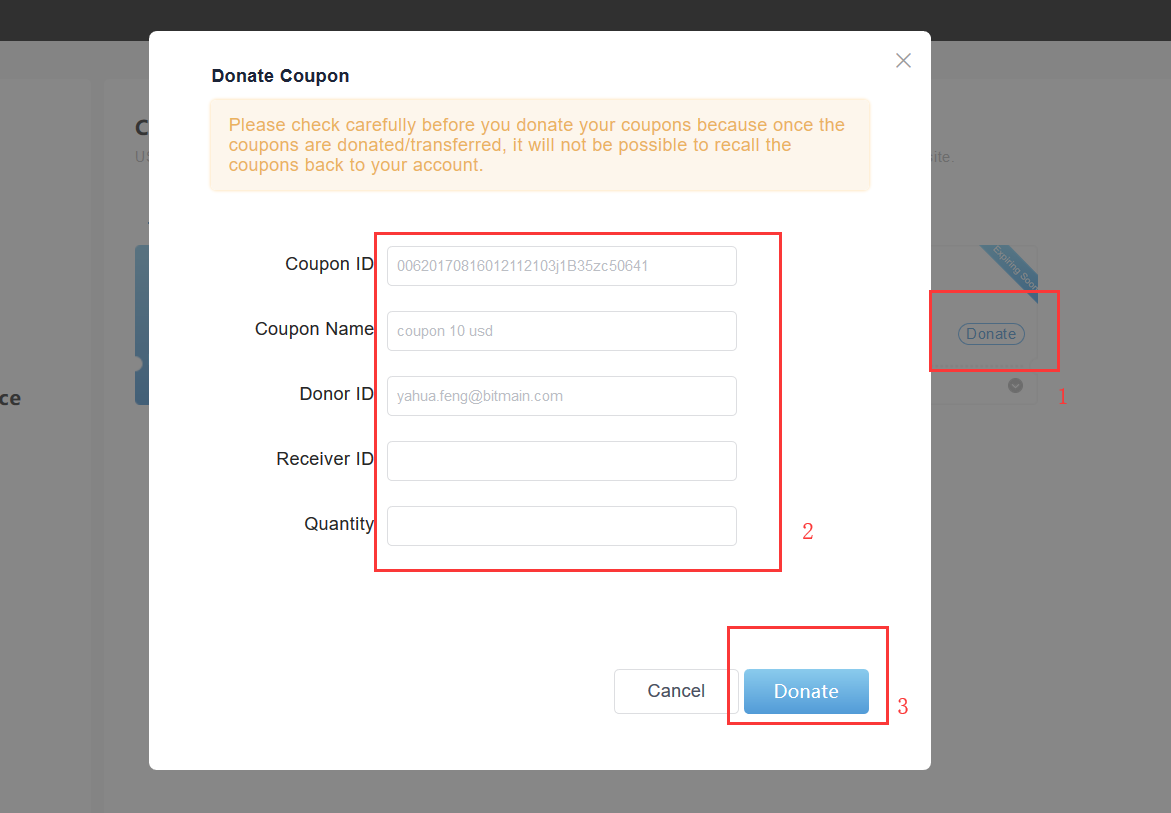 Should you have any inquiries, feel free to contact us for assistance.