Issue: after running for a period of time, the miner's hashrate shows "0". However, rebooting can help to recover the hashrate.
Possible causes and solutions:
1. High-temperature protection
Check the miner's temperature and make sure it falls into a normal range. Read more from this article:
2. PSU might have issue
If the miner status shows all chips "x", test by replacing with a good known PSU. In the meantime, ensure the power input voltage is between 210V~240V.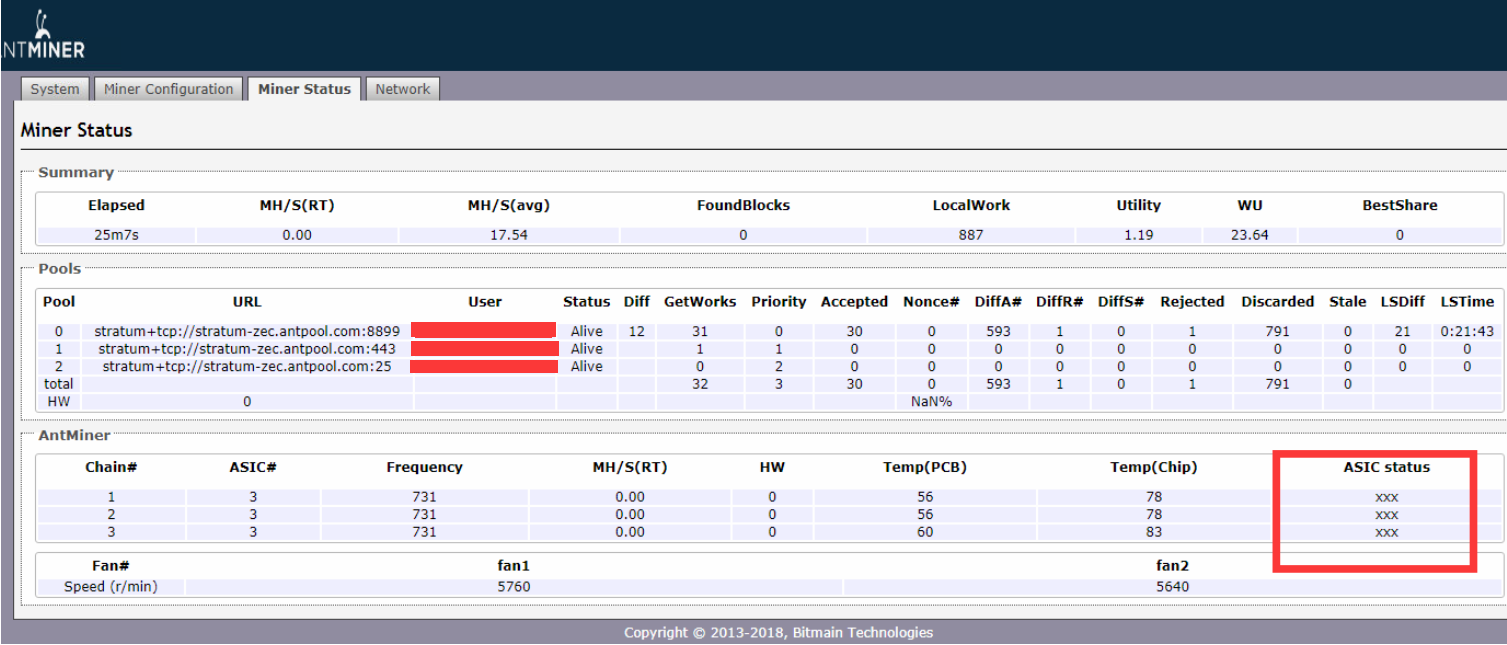 Should you have any inquiries, feel free to contact us for assistance.