Dear ANTMINER Users,
S19 and S19Pro miners have been started to ship. Crashing and bumping might cause the malfunction of certain miners during the process of transportation. Some of these miners do not need to send back for repair. In order to reduce the number and save your cost, please do the troubleshooting in the following ways:
1. Miners cannot be powered on
Check whether the power cord is powered on. If not, please check power switch or replace the power cord.
If the power cord is powered on, please observe indicator light, power supply, and check whether fans rotate or not. If no response, the power might be failure.
2. Cannot detect IP of miners
If miners cannot be scanned out or IP address cannot be detected, please reset the miner to factory setting. If the problem is still not solved, check whether network is normal.
If the network is normal, please refresh the miner with SD card.
3. Cannot configure miners
Enter the interface of batch management software, please change miners of your mining pool and save your changes.
Make sure the firmware is the latest version. Please check log and update the firmware to the latest version if the following information shown in the red box.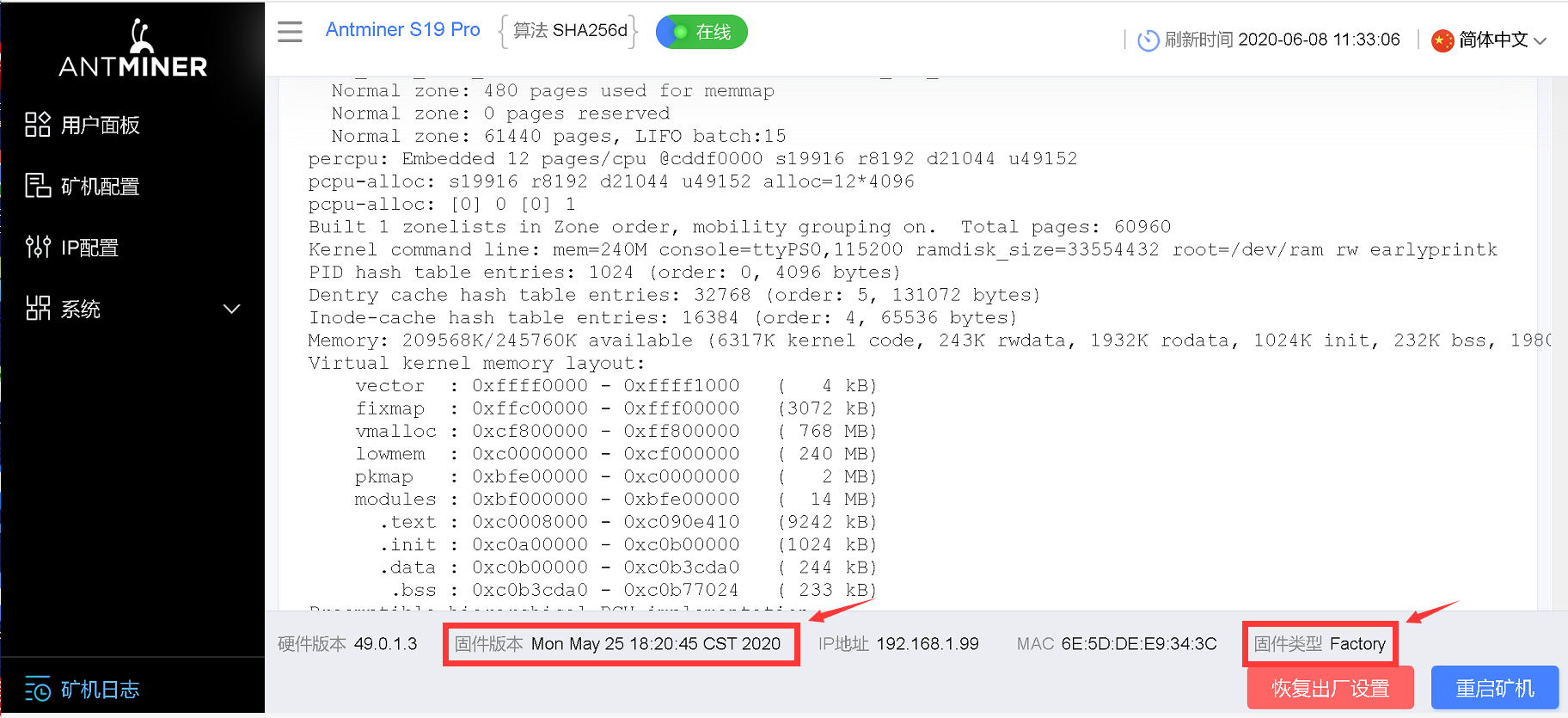 4. Miners not hashing
Please check whether the correct information is filled in your mining pool (Pay attention to whether there are spaces);
Please check whether IP is set up correctly;
Please check whether fan cables are loosened, or fans are damaged.
5. Miner boards not detected
Please check whether cabls lines are loosened, and power copper bar is connected well.
*Precautions
If many failures are found, please contact customer service for help (Click here to contact customer service).

Old version batch management APP (Antpool and BTC.com tool) cannot perform batch operation to 19 series miners. The temporary version of BTC.com tool can modify mining pool miners in batch. Please contact customer service if needed. Please wait for the update of official version.
Should you have any inquiries, feel free to contact us for assistance.