How to Download IP Reporter and Use it to Find IP
Function: Find miner IP
Purpose: It is convenient to find the IP of the corresponding miner when the IP of the miner is in DHCP mode
Download method
Go to the official website https://www.bitmain.com, click "CustomerSupport" -- "Firmware Download".
Select "Others" on the left under "Firmware List", and then select "IP reporter" on the right.

Or click the link below to download
Software download address: https://file12.bitmain.com/shop-product/firmware/IP%20Reporter.zip
Remark
The IP mode of the new miner is DHCP, and there is no fixed IP; the miner with a fixed IP can also use this software to confirm the IP.
Only applicable to WINDOWS XP, WIN7, WIN10 systems, other systems are not applicable.
This software can only be used when the miner and the computer are in the same network segment.
Precautions for use
To use the software, the files must be decompressed, and the decompressed files can be placed in any folder.

The miner must be working normally.

The computer and the miner are in the same network.

When you open the software for the first time, the software requires network permissions, you must click "Allow access"

.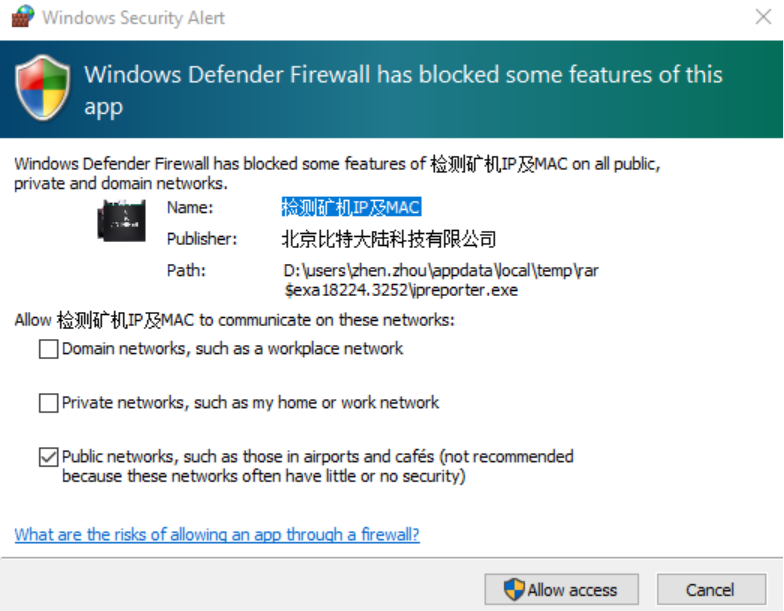 Instructions
Open the software and click "Start".

Press the IP button on the miner for 1 second and release it.

Check the IP of the miner on the computer.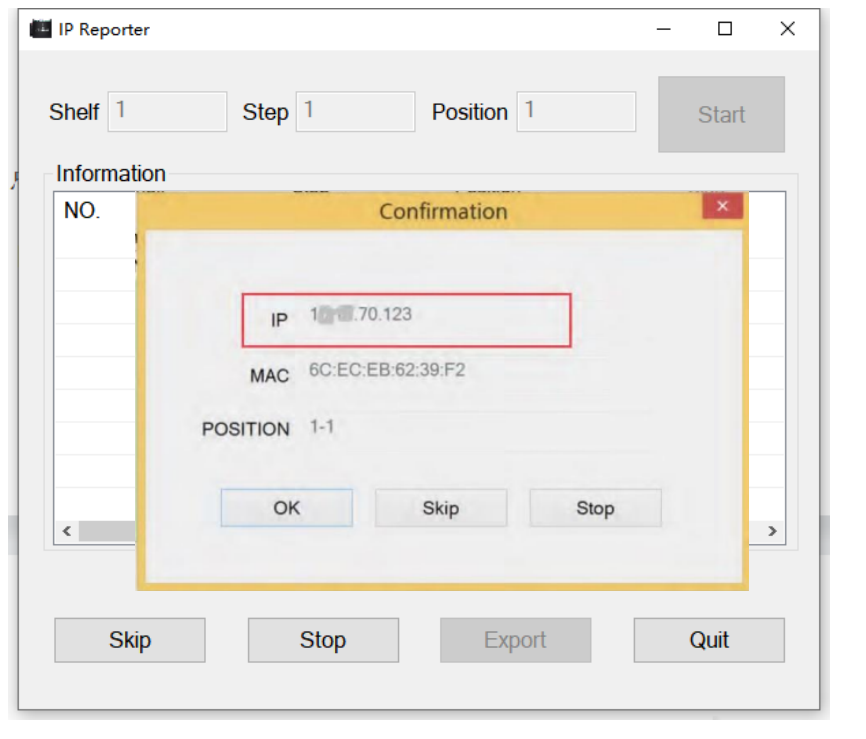 4.Click "OK" to close the pop-up window.
  5.Click "Skip" to continue, you need to press the IP reporter button of the miner again.
  6.Click "Stop" to pause the software.