I.

Create Your Account
Firstly, you need to register a BITMAIN account, login to the official website: www.bitmain.com , click register, choose mobile phone registration or email registration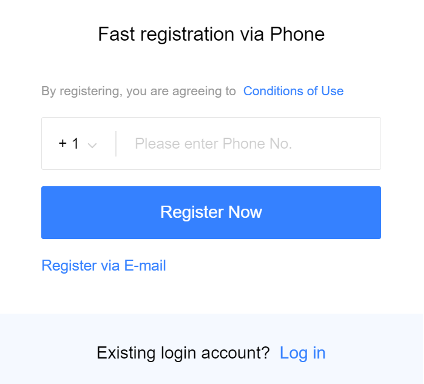 .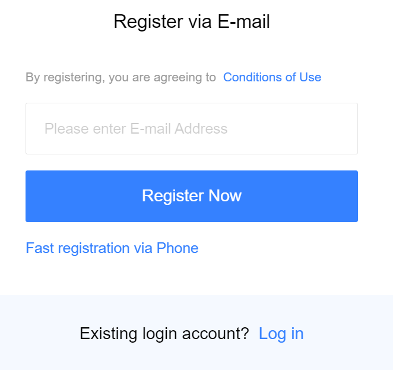 Login your account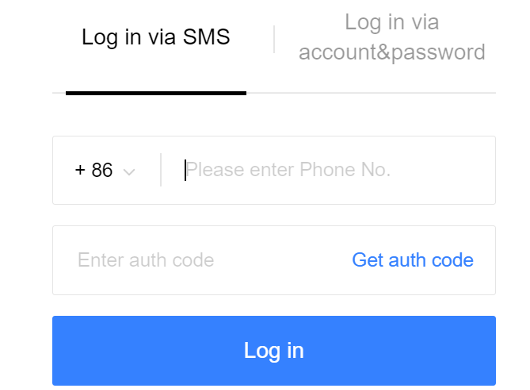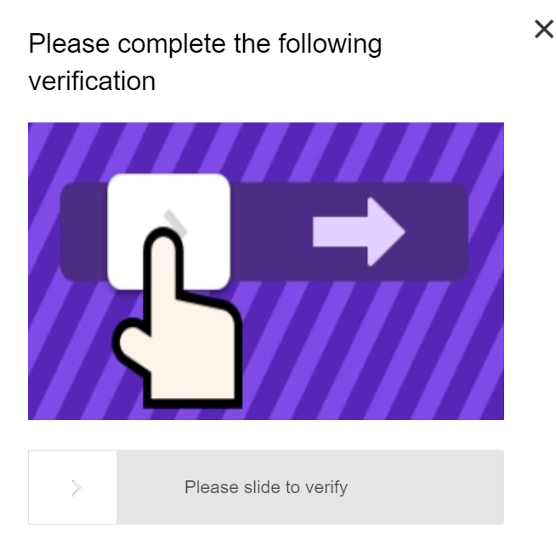 II.

Real Name Authentication
Please refer to this article to complete KYC verification: BITMAIN KYC real-name verification steps
III.

Placement&payment
1. Login our official website, click "Customer Support" >> "ANTMINER Parts"

2. Choose a product you want. You can see the payment method which you can make a choice. Look through the note then click "Buy Now"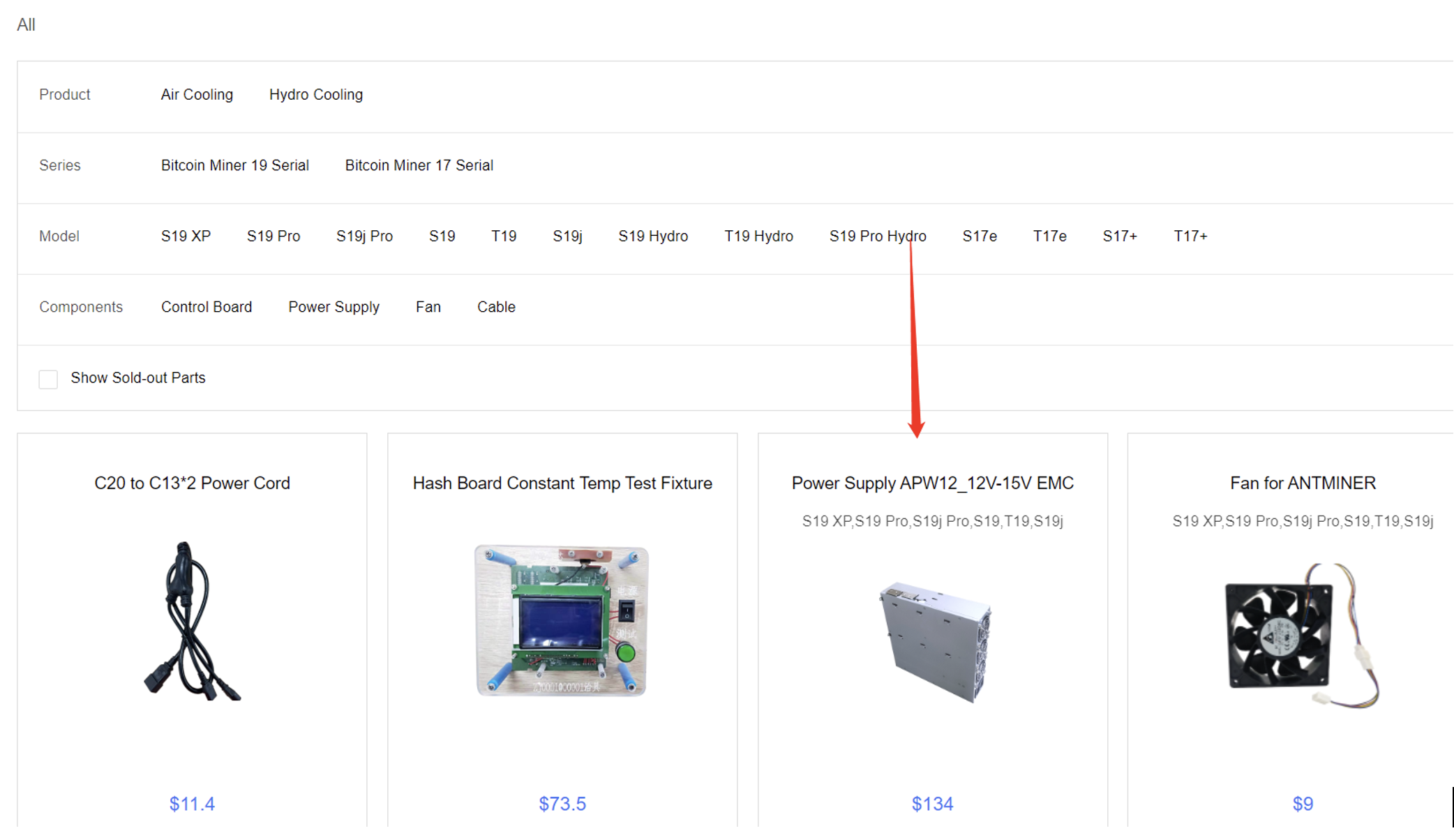 3. Add your address >> Choose an address as your shipping address >> choose an address as your Billing address (of course they can be the same)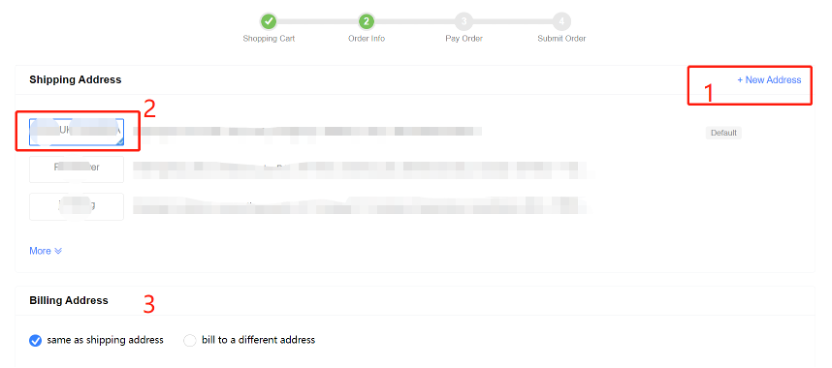 4. Select a shipping method which you want us to use >> add a coupon if you have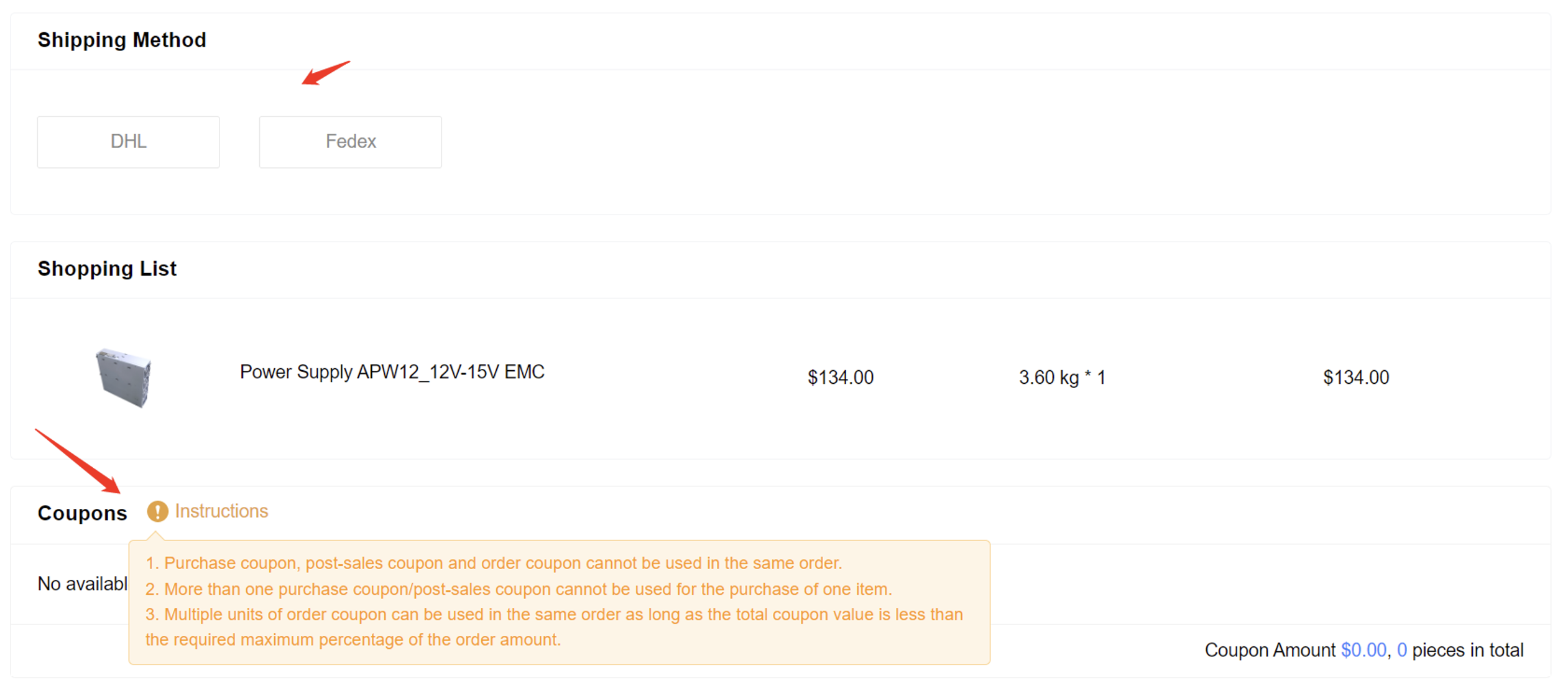 5. Look through the policy and term, submit it.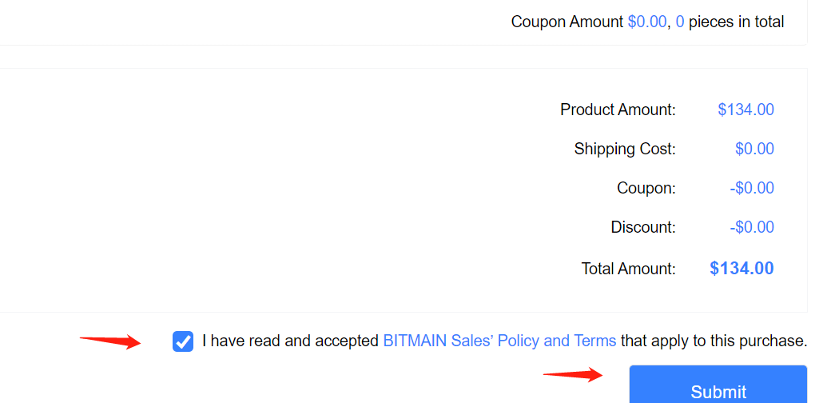 We don't have payment invoice, you can contact us to get CI, PL and AWB. Please feel free to contact us: Customer Service Contact
1. Please check the Ordering & payment process;
2. How do I upload transfer proof?
IV. S

hipping
You can check the tracking NO. under the corresponding order in your user center. During transportation, please ensure that the contact information you filled is unblocked, so that logistics and customs can contact you timely.
To modify the address:
1. If your order has not been paid, you can directly login to your account to modify your after-sales address.
2. If you have completed the payment and need to modify the address, please contact us timely.
3. Change to self-pickup
Small orders (less than 200 pcs) do not support self-pickup.
Special self-pickup delivery information processing for major customers: When applying for Shenzhen self-pickup of foreign orders, it is necessary to confirm with the customer that the product will be exported through sales and submit the "scanned copy of the customs declaration form" before the self-pickup can be arranged. Please prepare the identity information of the consignee, contact information, delivery date and bill of lading in advance. We will coordinate the pick-up location time, contact person, and refund your previously paid shipping fee for you.
V.

Related Articles of Buying Parts
Parts & Materials Ordering Notes and Warranty Information
General knowledge and Recurring problem about Fan
Instructions for setting up your new S19 control board
Power-on and power-off guidance for the 19 series PSU
Choose the correct power cord for your miner
If you have any questions, please feel free to contact BITMAIN Customer Support.