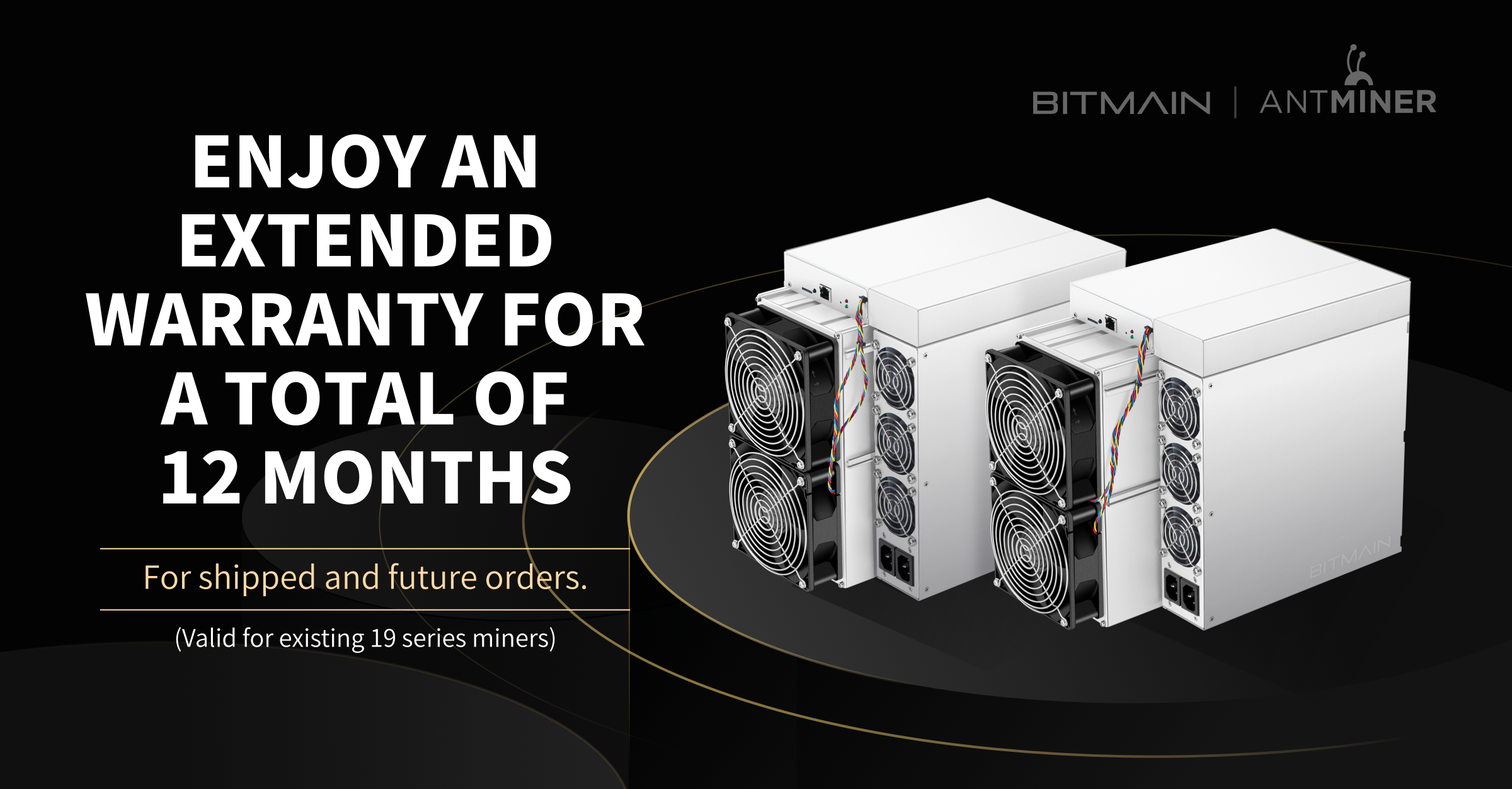 The ANTMINER 19 Series now provides an extended warranty, which is valid for all existing 19 Series (ANTMINER S19 Pro, S19, and T19).
The warranty period will be extended from 6 months to 12 months
To guarantee a better after-sales customer experience, the warranty will be automatically extended for customers.
How to Check ANTMINER Warranty:
Visit

https://shop.bitmain.com and navigate to the support page. From the support page, select Warranty & Repair, then select Warranty Check. You may also directly go to the link via

https://service.bitmain.com/support/warranty
Users can find the serial number on the white label on the ANTMINER. Users can then enter the serial number in the search bar to check the warranty. (Note: Please read the serial number carefully and try to avoid entering the wrong letters or numbers).
Users can find more information on our ANTMINER Service Terms page.
If you have any questions, please feel free to contact BITMAIN Customer Support.