A. Menu navigation
B. Model, algorithm, status information
C. Miner positioning button (when turned on, the red and green lights of the miner flash at the same time)
D. current time
E. language selection
F. Server status display
G. Hash power status display
H. Mining pool status display
I. Firmware and network information
J. Restore Factory Settings
K. Restart Miner
L. Hash board status display
M. Fans status display
N. Chip status(Move the mouse to the chip status under Hash board status, green is normal, red is abnormal)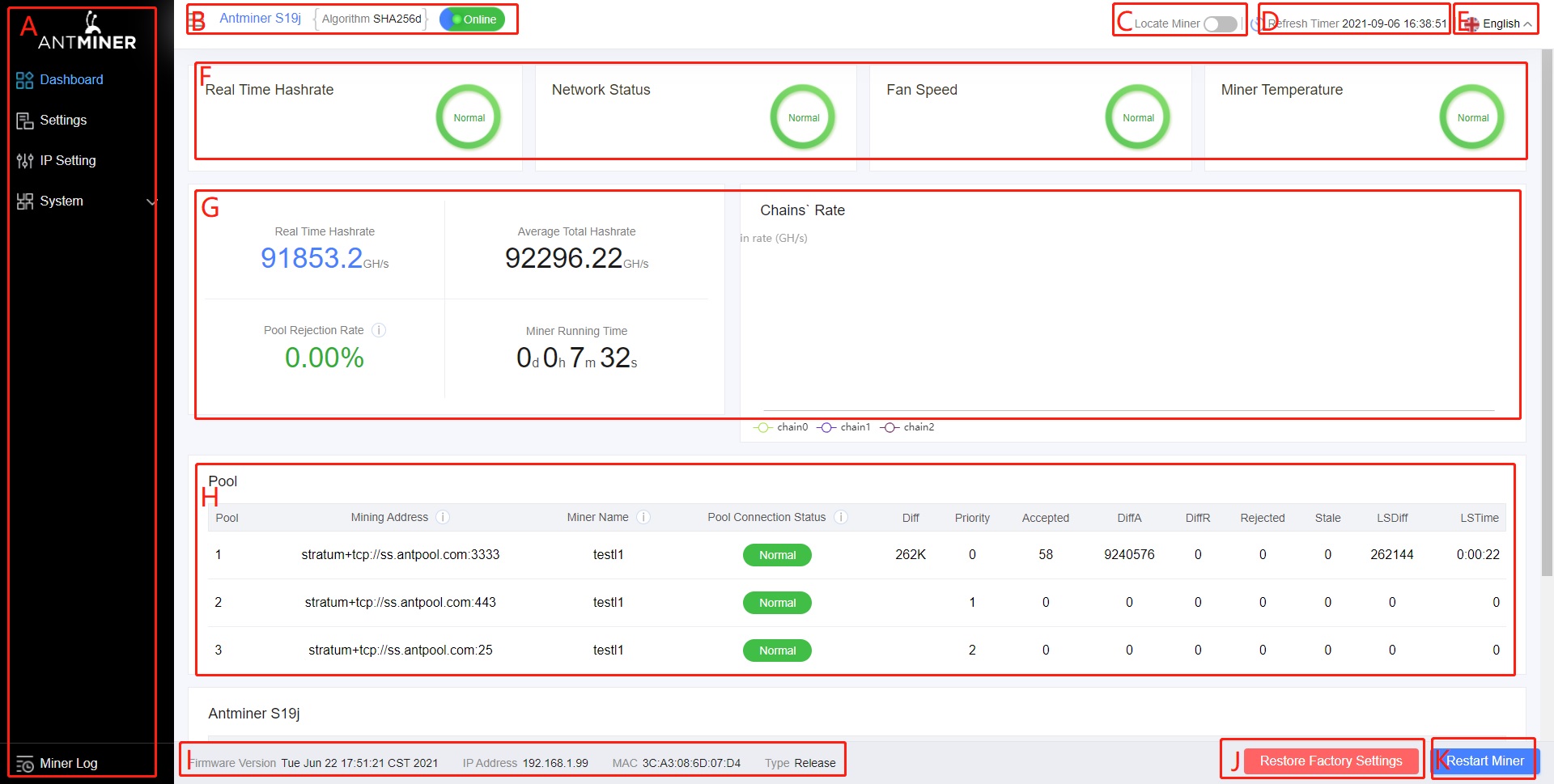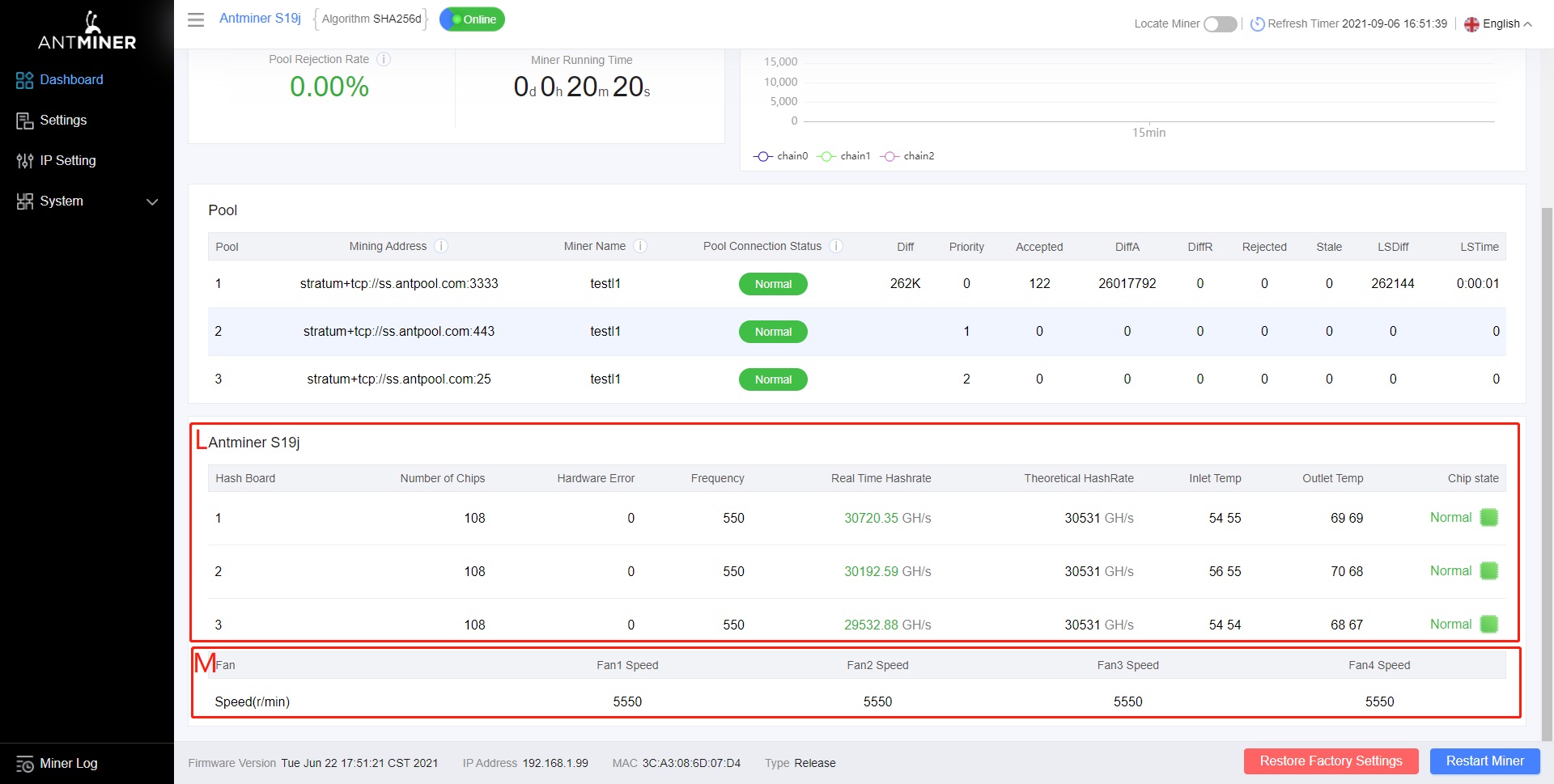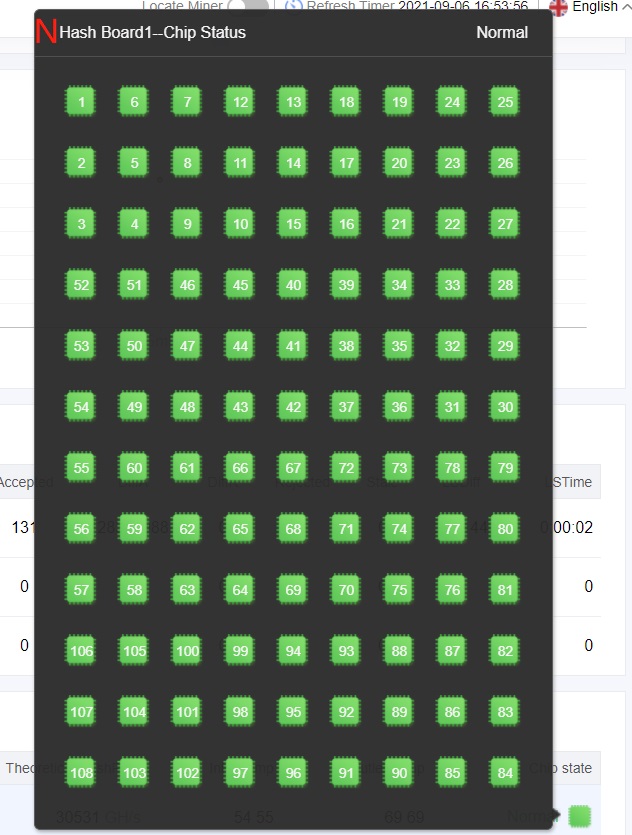 You can set mining pools and miners here; adjust the percentage of fan speed; machine working mode: work/sleep.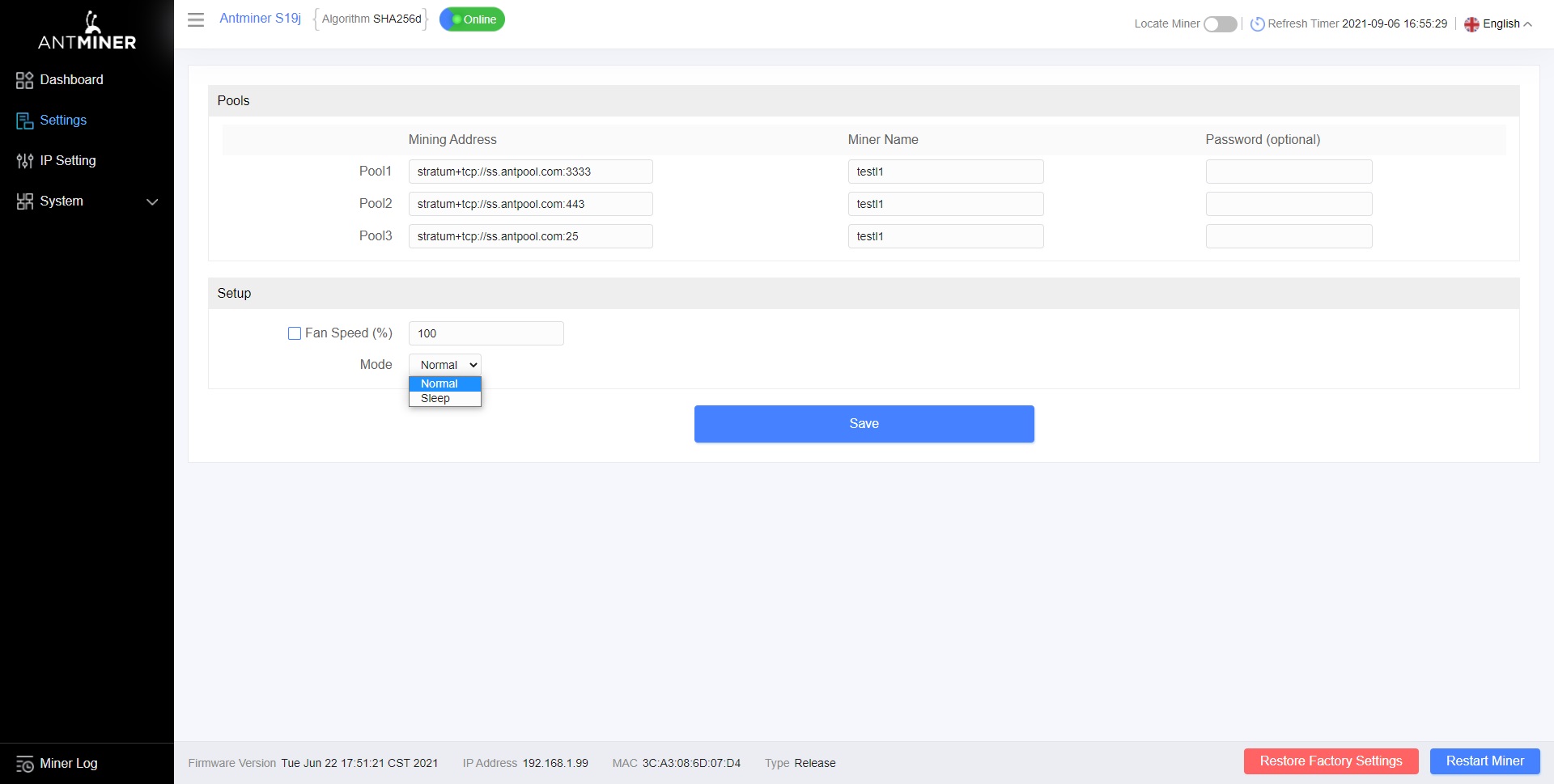 Dynamic/static IP can be set here.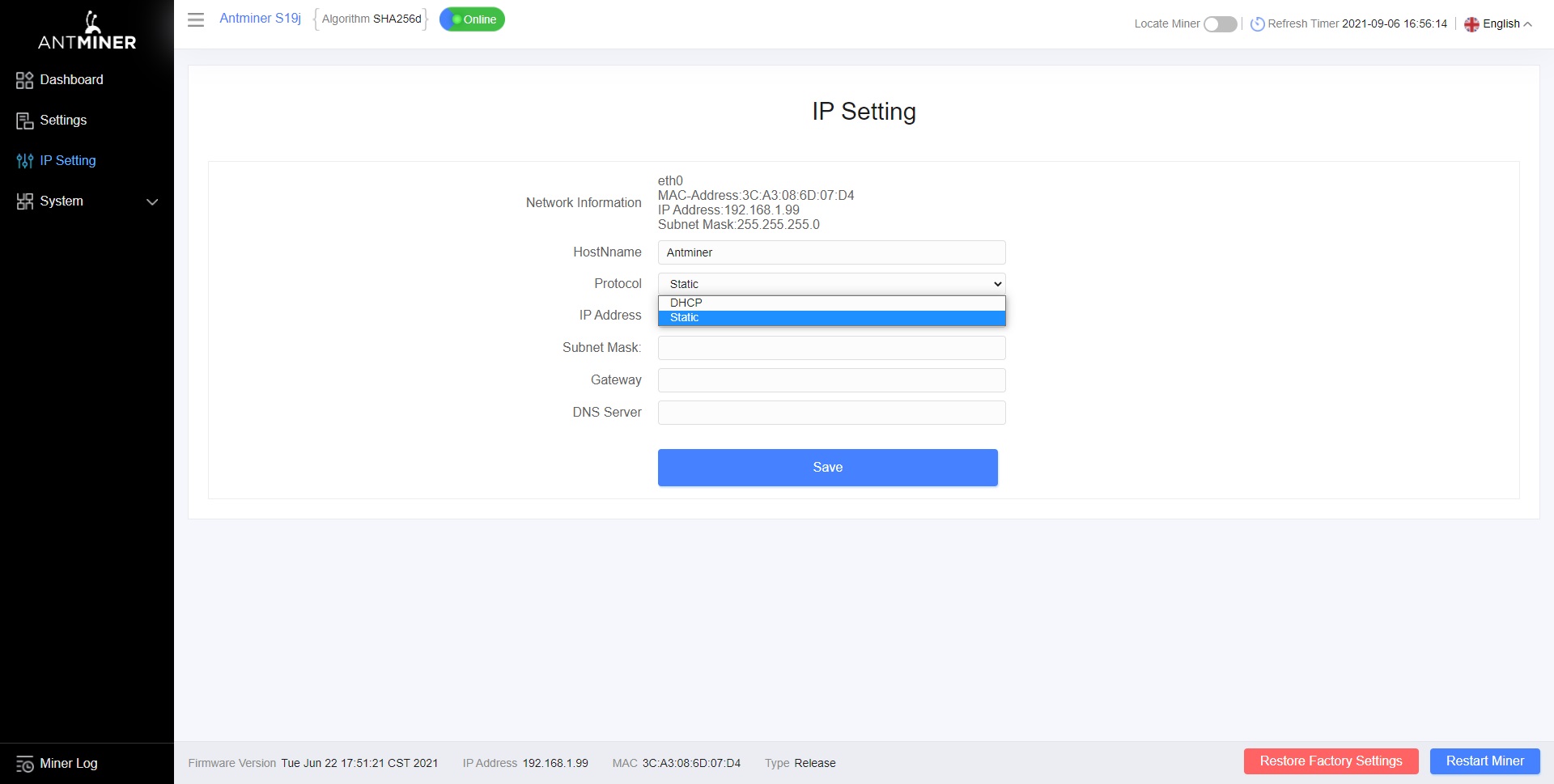 1. The password can be changed here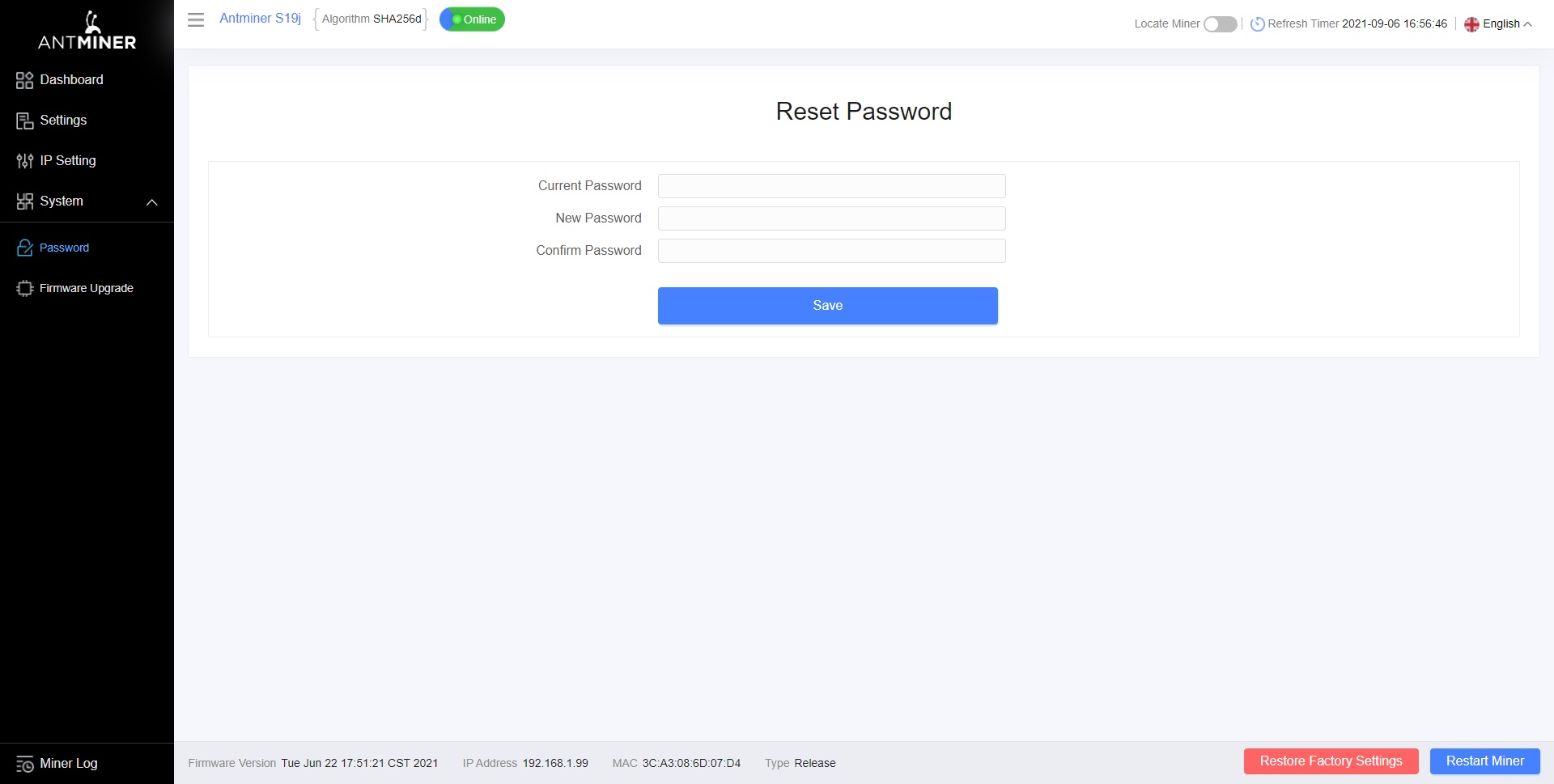 2. The firmware can be upgraded here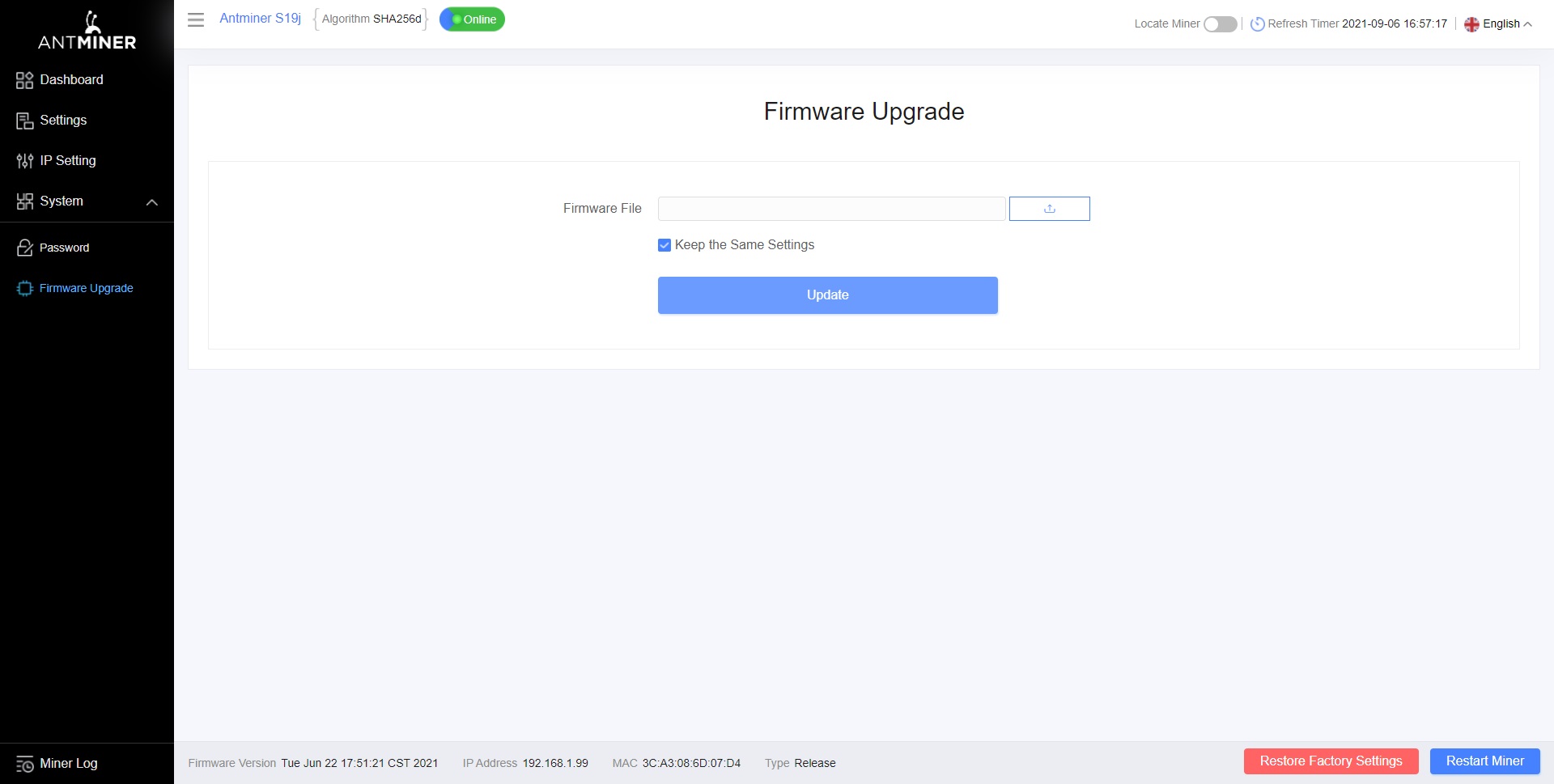 You can view current or historical logs here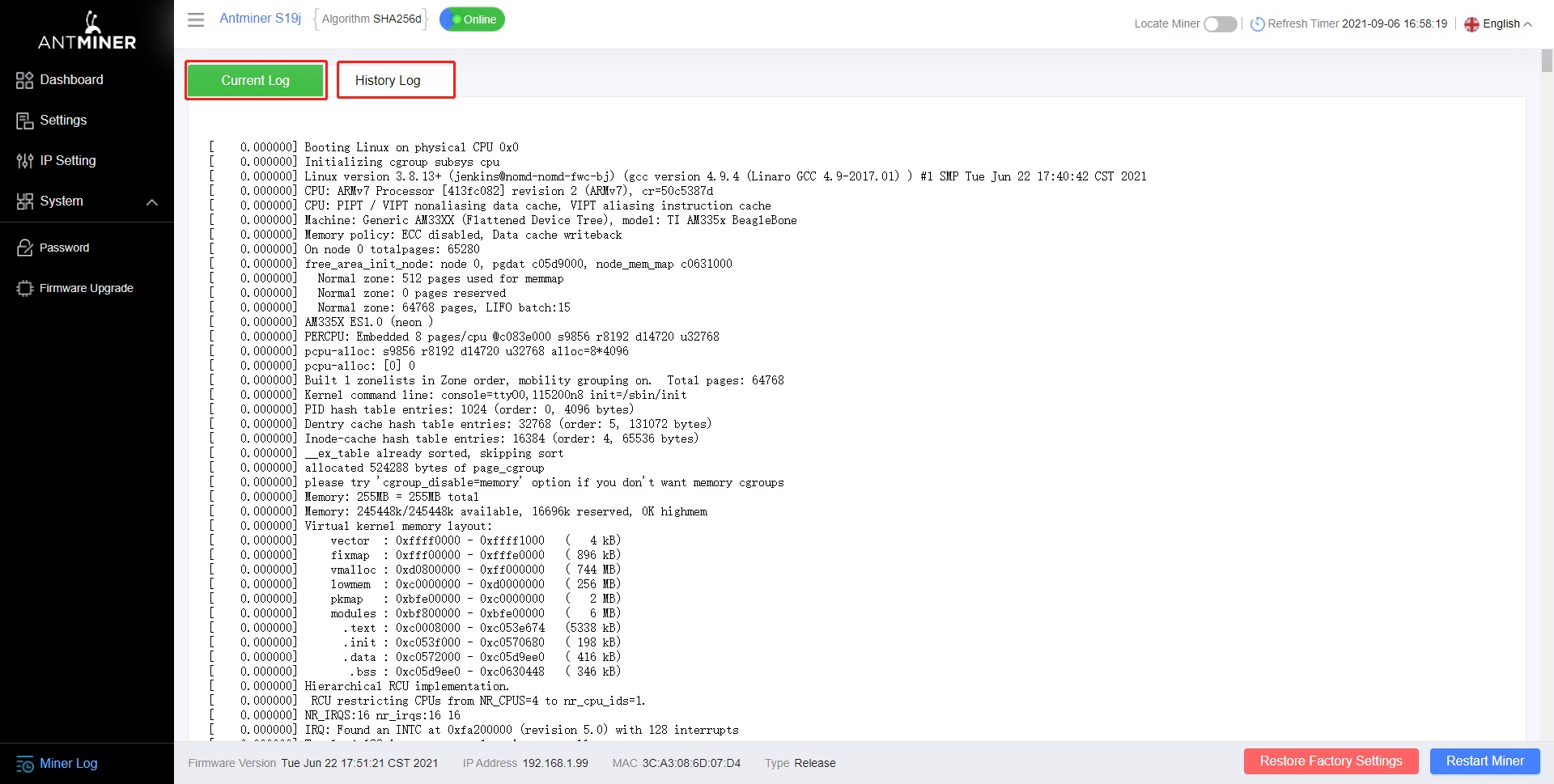 Should you have any inquiries, feel free to contact us for assistance.