You may pay with USDC , USDT(ERC20), USDT(TRC20) , or USD wire.
However, not all payment methods are accepted for every product. To check the payment methods available for your desired product, go to the product page and select the payment method when placing the order.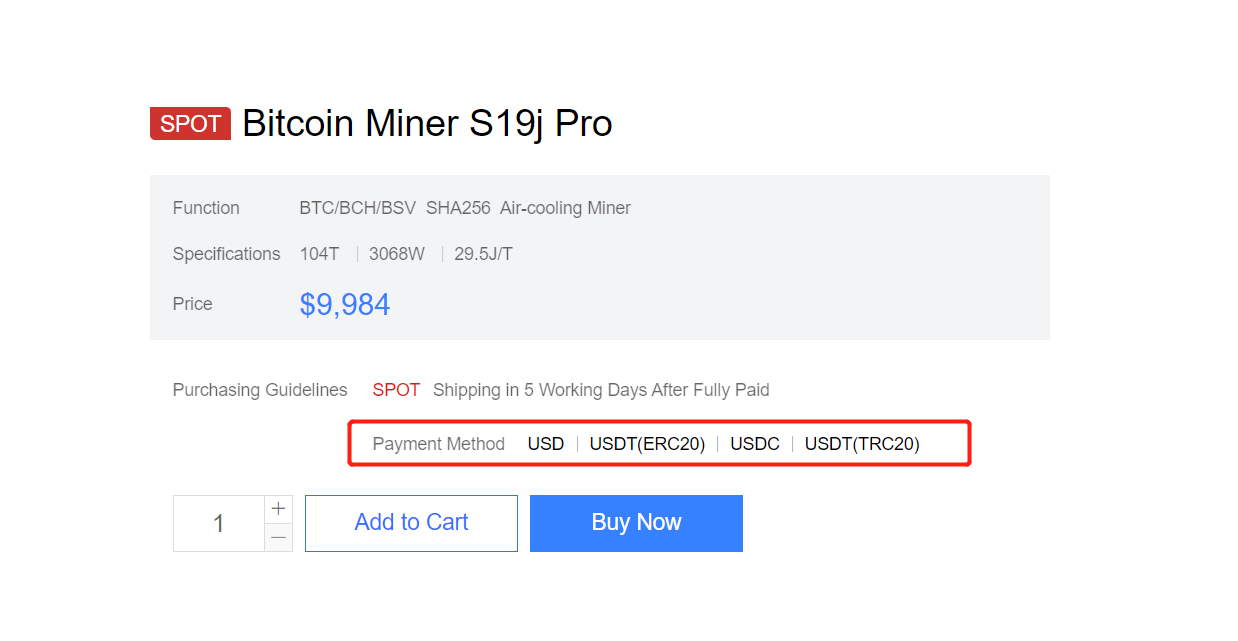 You can only select one payment mode per order.