You may pay with BCH(Bitcoin Cash), BTC(Bitcoin), LTC(Litecoin) or USD wire.
However, not all payment methods are accepted for all products. To check the payment methods available, go to the item page and scroll to the Payment section.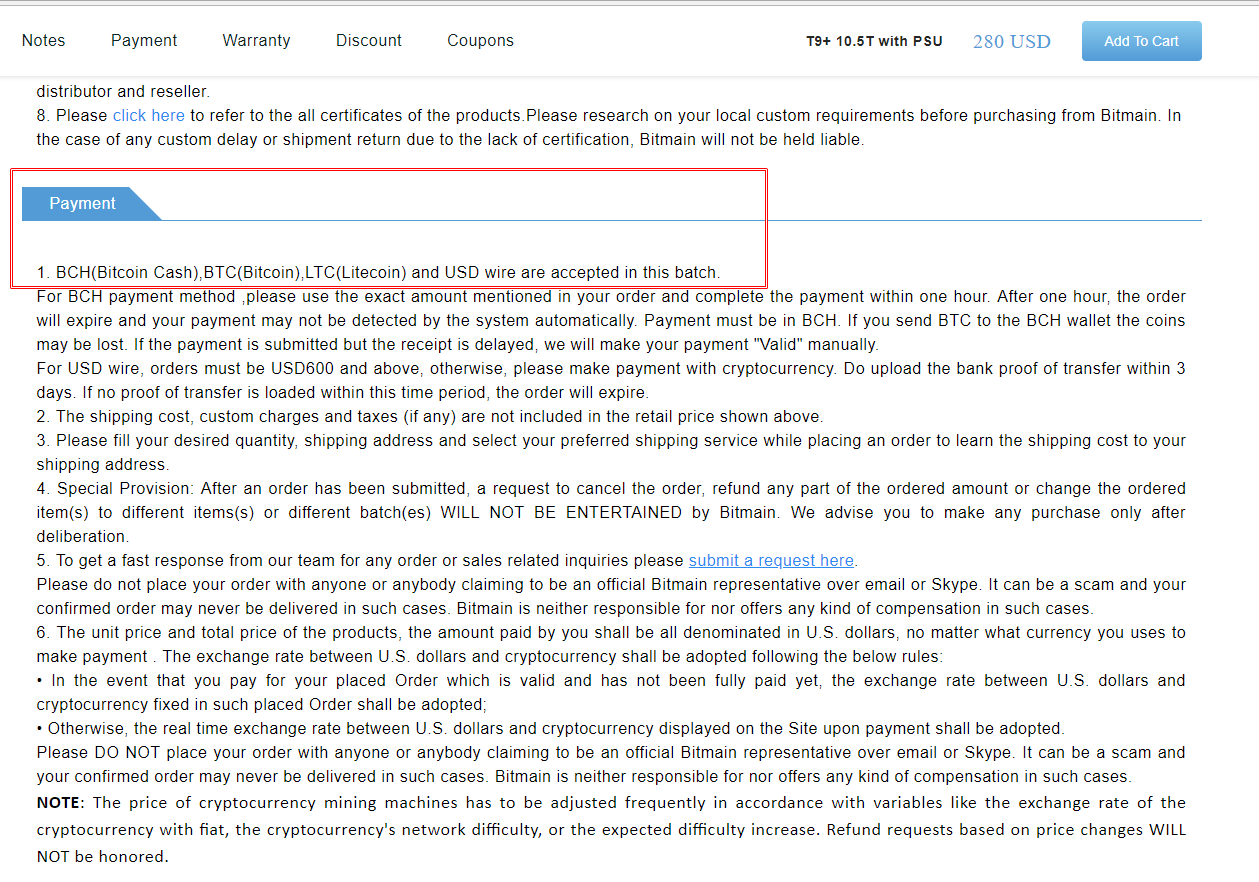 NOTE: USD wire transfer is only available for purchases above USD600. 
You can only select one payment mode per order.