Step 1: Fill in the auction price
Step 2: Fill in the hashrate
Step 3: Submit your deposit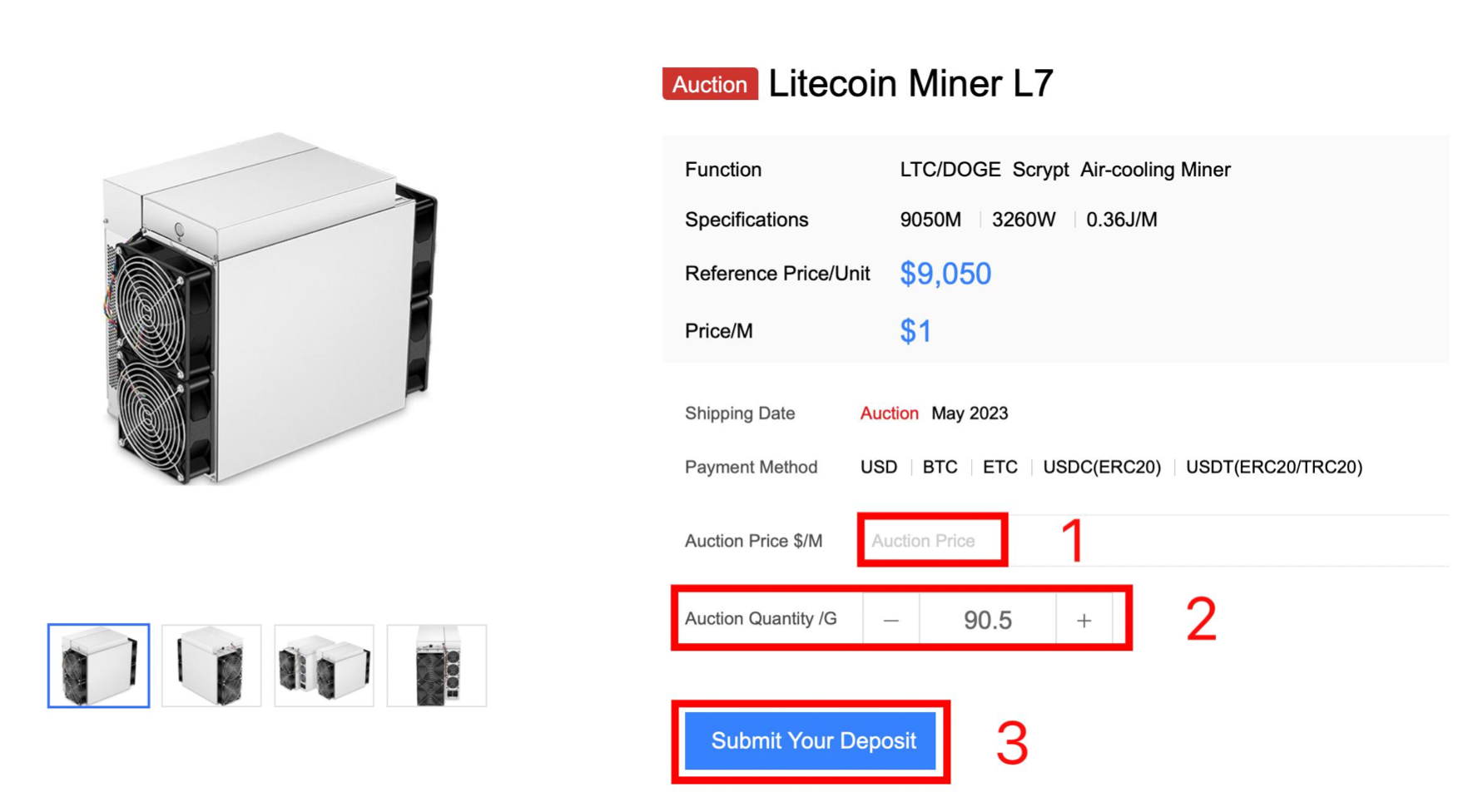 Step 4: Choose your payment method
USD must be paid within 48 hours, cryptocurrency within an hour)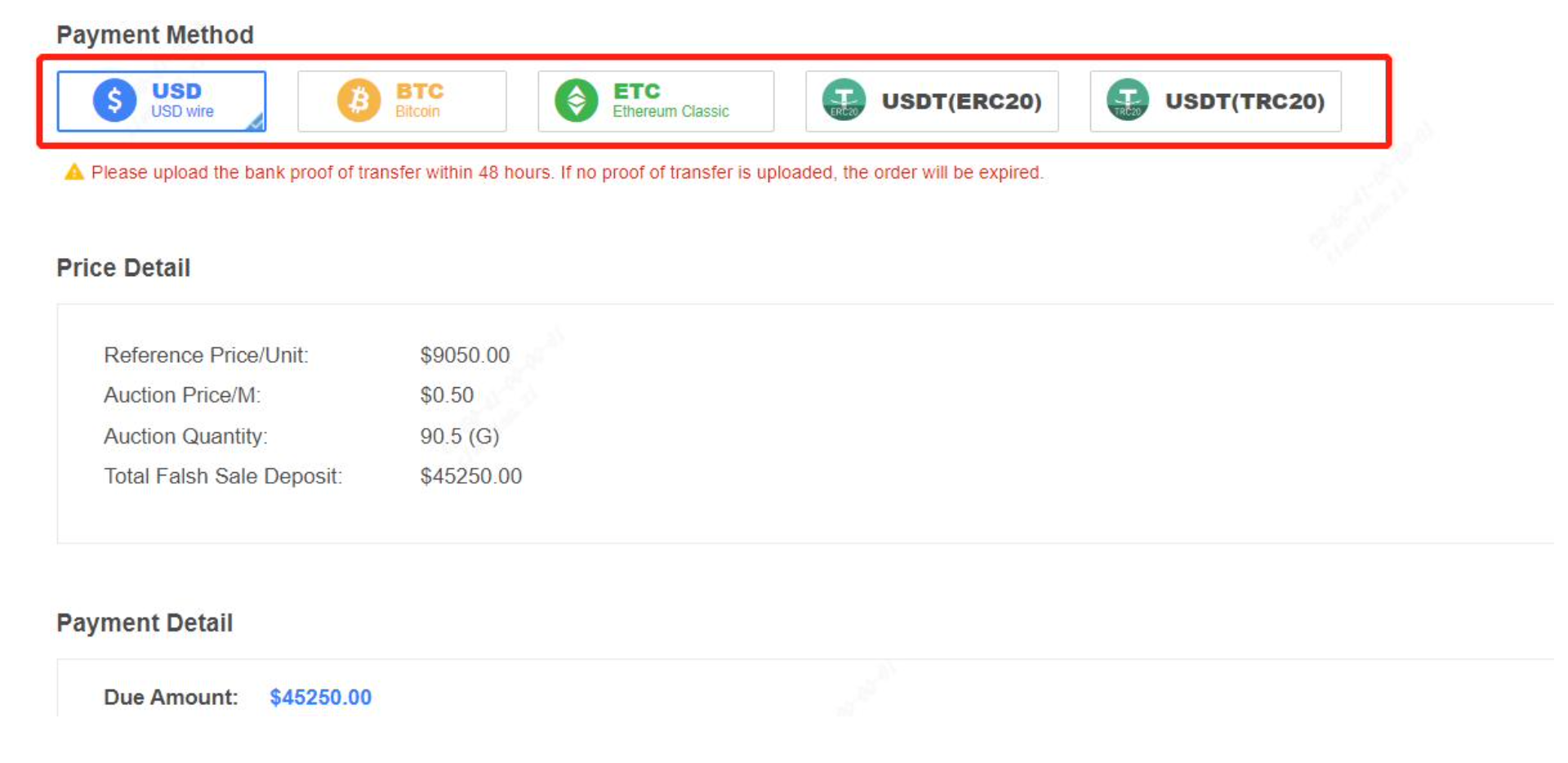 Step 5: Choose a refund method
There are two ways to refund your remaining flash sale deposit after the flash sale is completed.
1. Transfer the balance to the official website account. You can get a coupon of 30% of the deposit, valid for six months on any purchase;

2. Fill in the refund address and refund to the designated account (will take about one month).

Step 6: Click "Submit" and pay as required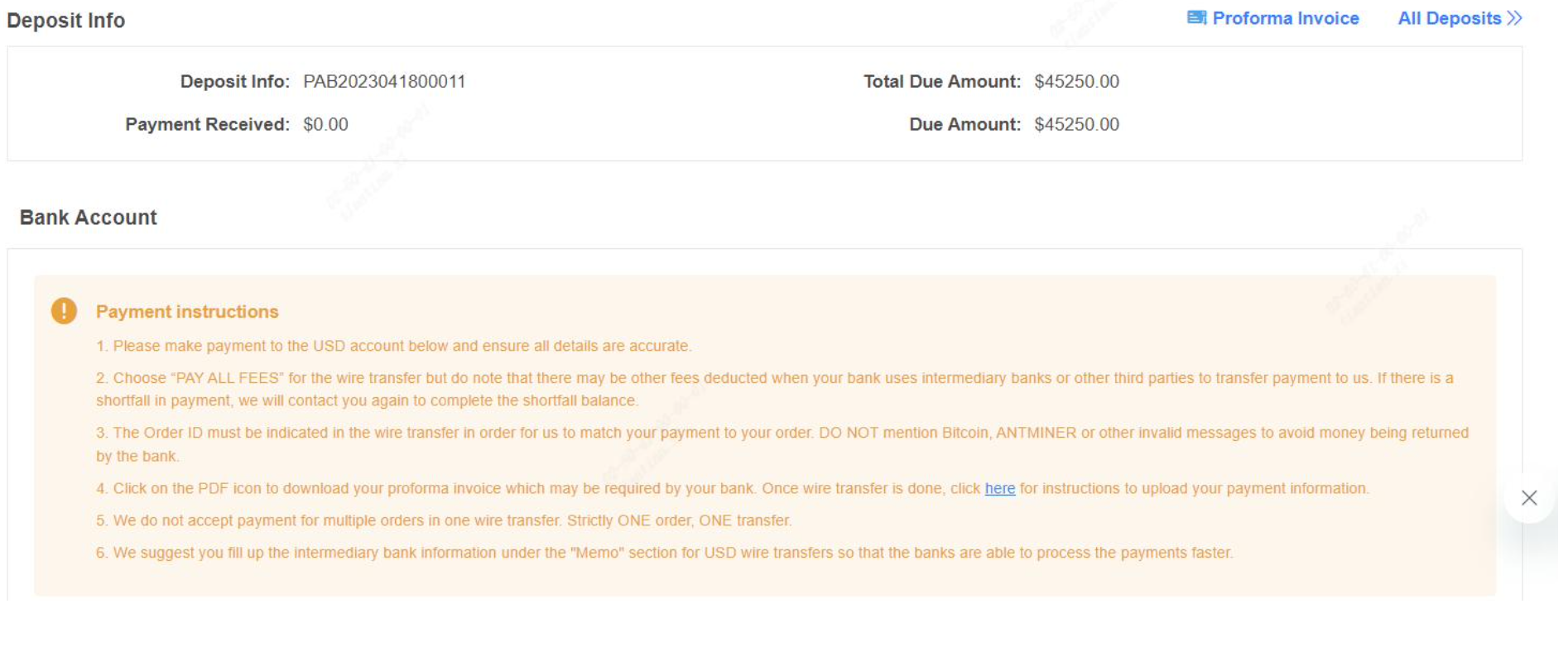 If you have any questions, please feel free to contact BITMAIN Customer Support.