NOTE: When you complete payment for your order, please upload the transfer proof in the User Center page with the instructions below so that we can quickly and efficiently match your payment with your order.
Transfer Proof could only be uploaded when the payment method is USD and status is unpaid. You are not able to upload the transfer proof when your order status is PAID, SHIPPED or EXPIRED.
1. Log into our website and go to the User Center Select Sales Order to view your Order History.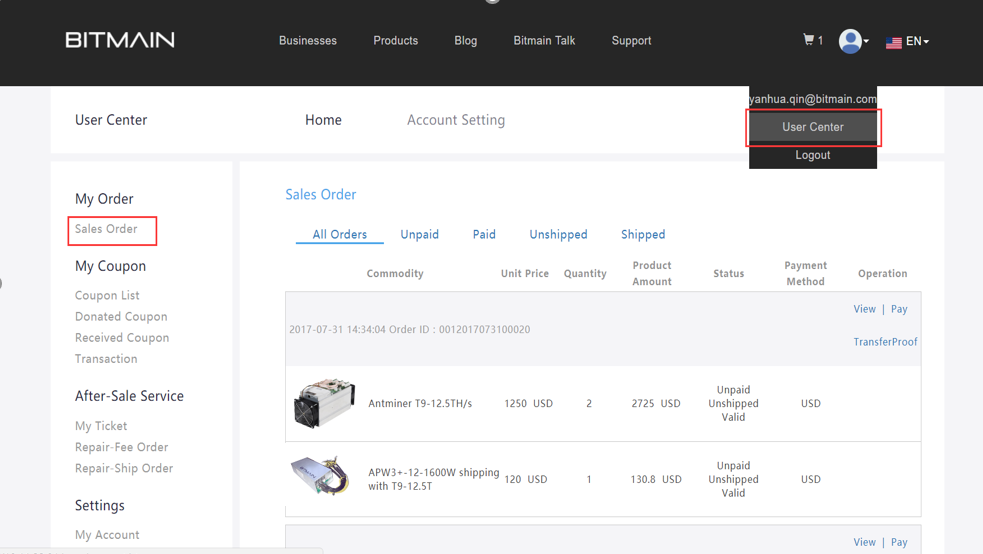 2. Click the Transfer Proof button to upload your bank proof for the specific order.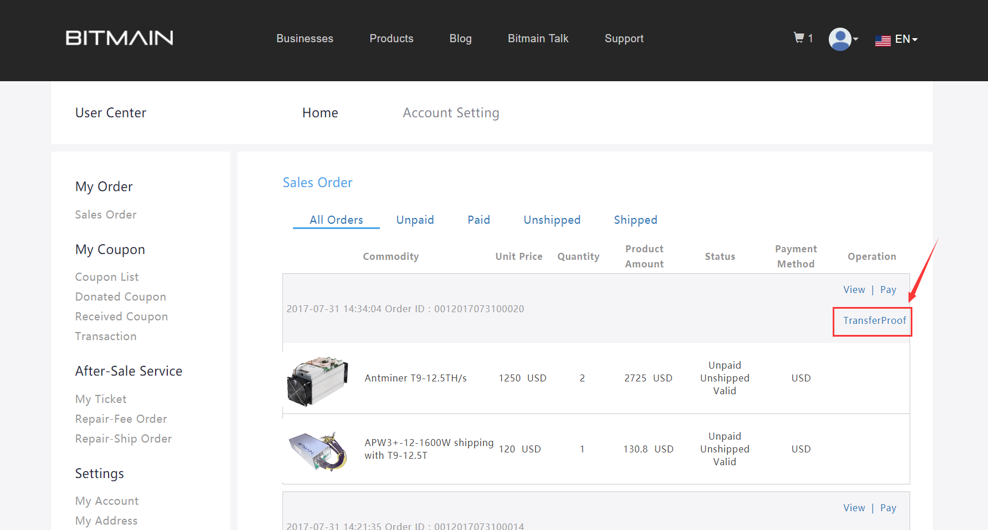 3. Please fill in the required information in the Transfer Proof page, such as Account name and Click "Choose Image" and then click upload . Please allow 3-5 seconds for uploading.
NOTE: Only 5MB or less jpg & png images can be uploaded successfully. You can upload up to 3 images. PDF or similar formats are not available in this page.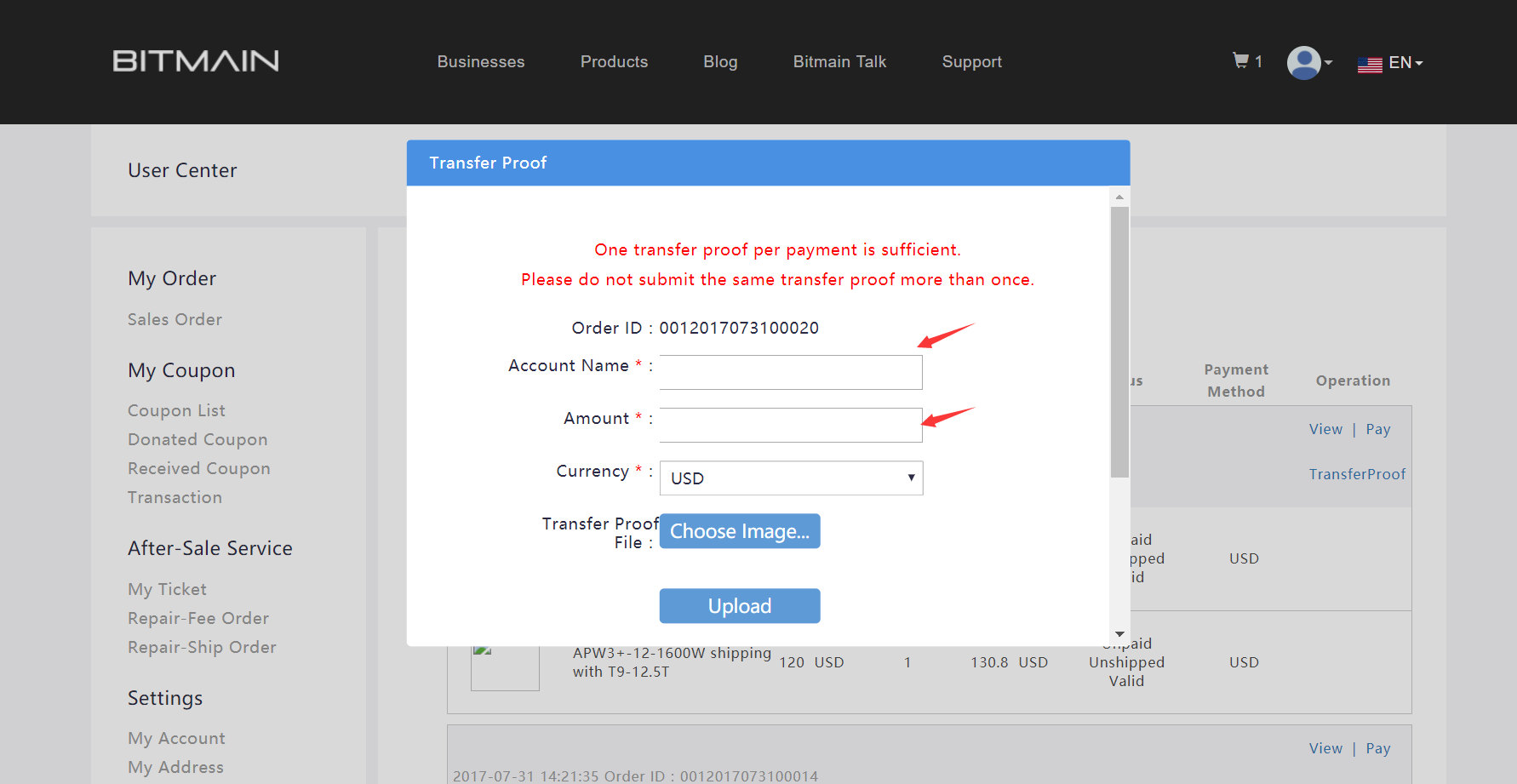 4. If needed you can fill in remarks after the images are uploaded. Click
NOTE: If you pay for your order with more than one payment you can upload the transfer proof for each payment  and up to 3 images per payment.