Understanding the high international shipping cost and having your best interest in mind, we accept repairing hashboards only for fixed-frequency miners. The following instruction will walk you through troubleshooting DR5/D5 hashboard issues. In this article we take DR5 for example.
---
First, check the following pictures to know the sequence of the hashboards shown on the miner status.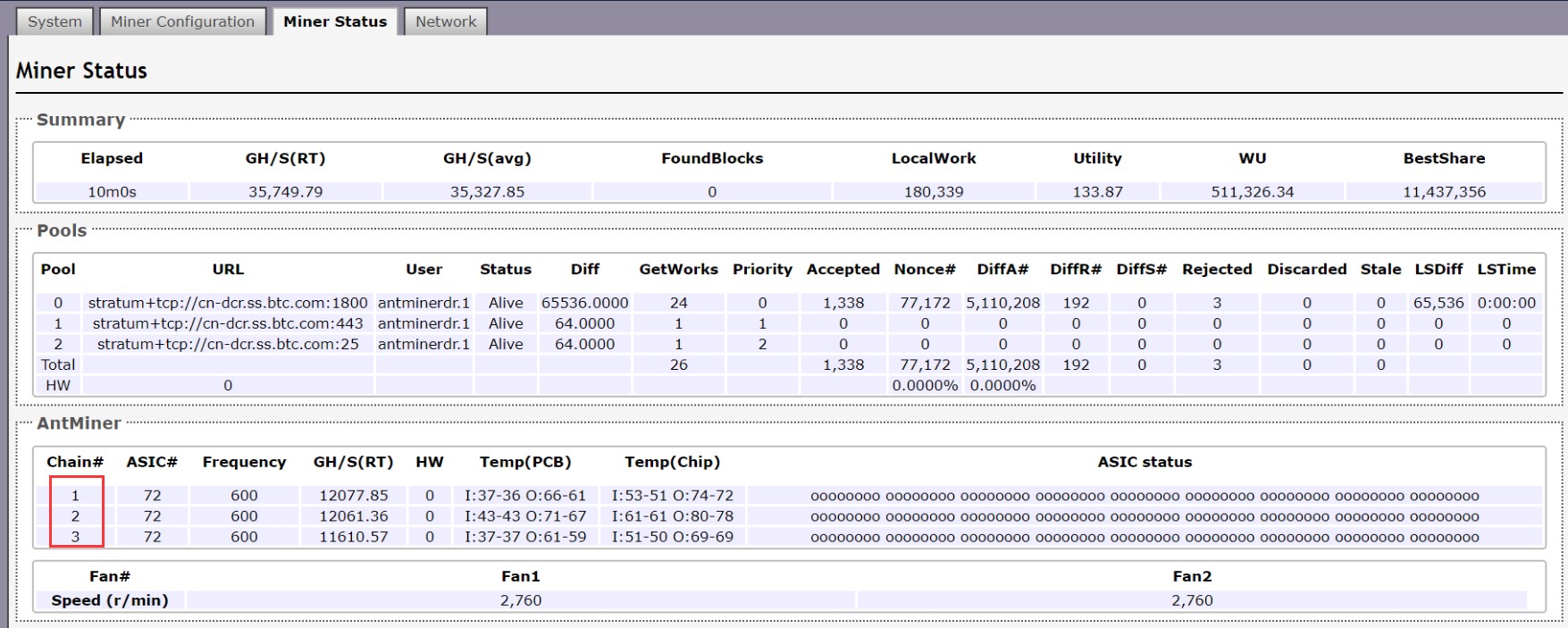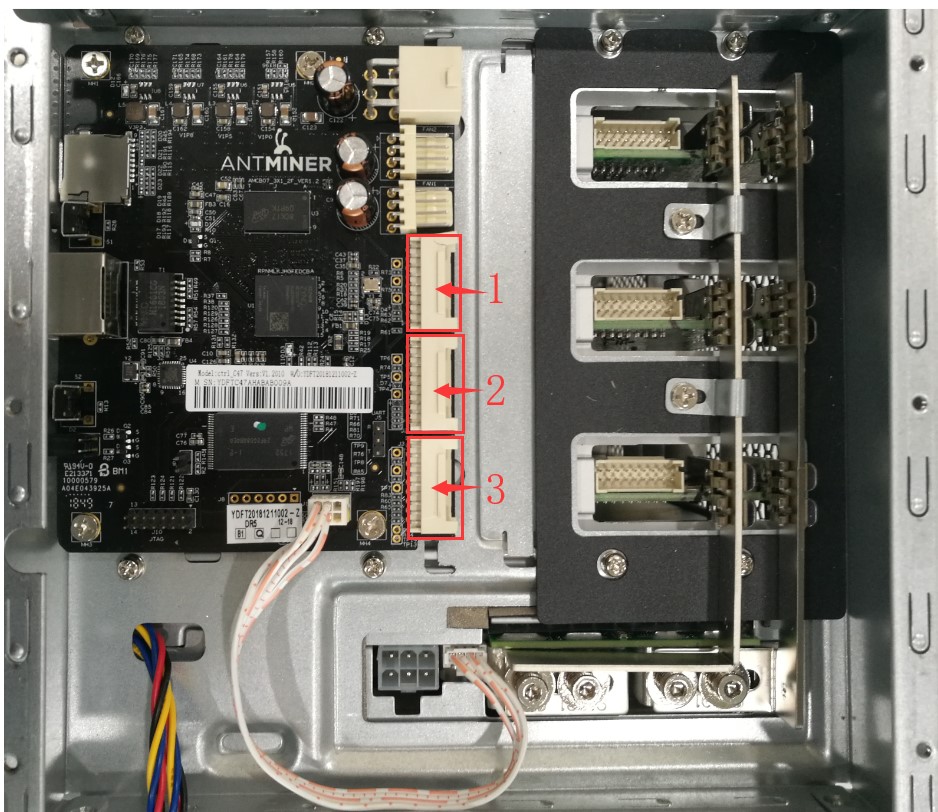 Second, know what a good working hashboard looks like.
When powering on the miner and connecting only one hashboard, you can see 72 Asics and the hashrate is around 11~12T in the miner status screen.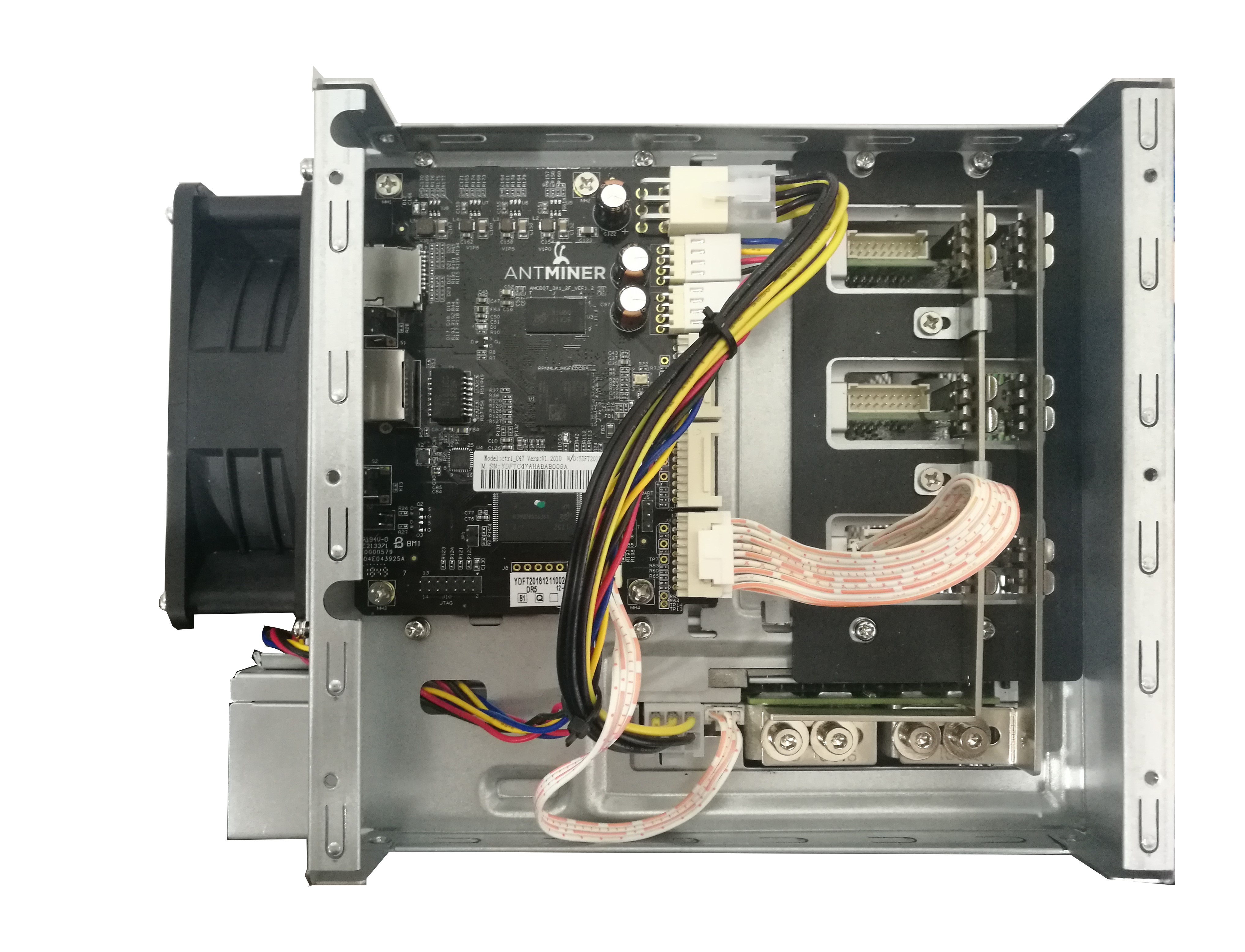 Third, determine the defective hashboard.
If you see the miner status showing like this,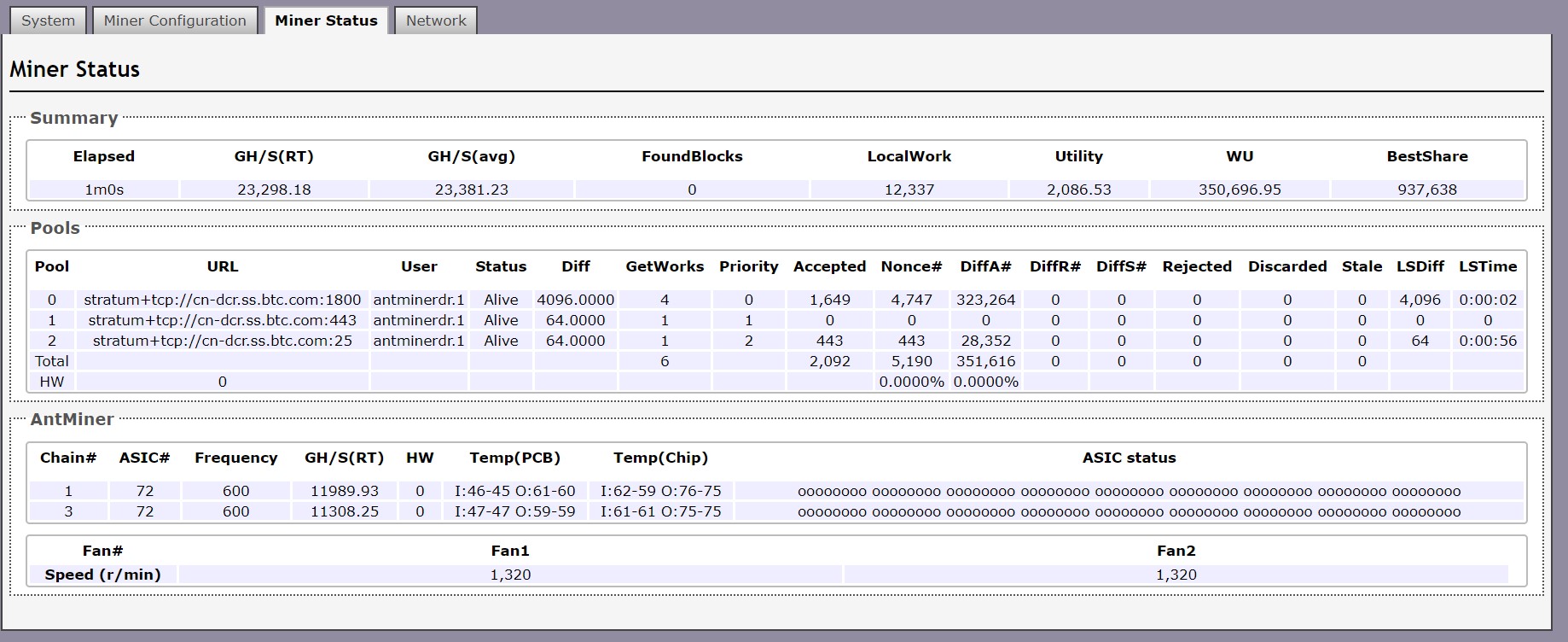 It means hashboard No.2 is not working. Please follow the instruction as below,
Replace the cable.
Power off the miner and replace the cable which connects to the hashboard No.2. After powering on, if it works well, the cable is bad or it has not been plugged well before.
Switch the cables.
Power off the miner and switch the cables with either one of the other two, for example, connect the cable No.3 to hashboard No.2 to test.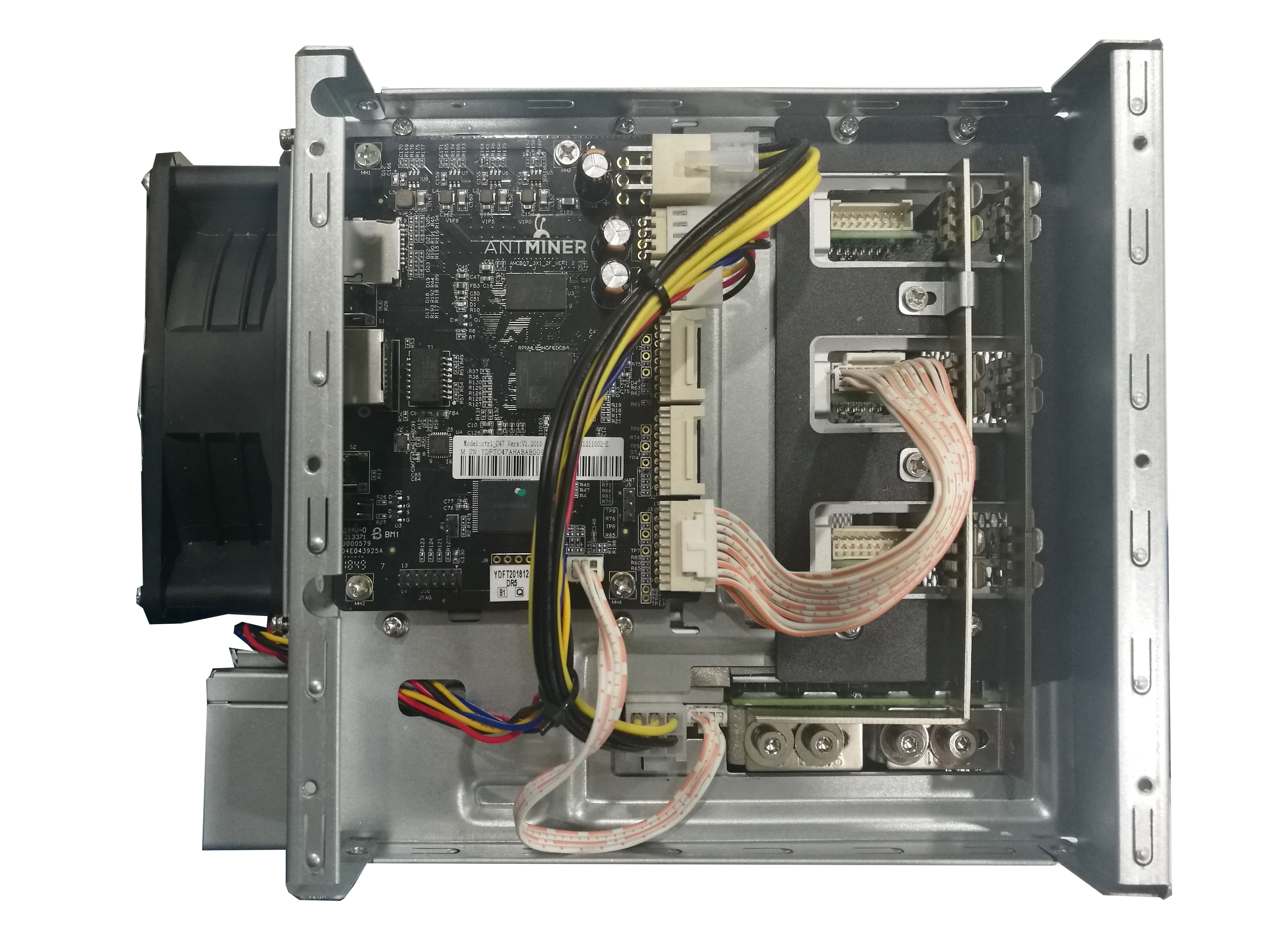 If the miner status appears normal, the controller port is problematic.

If the miner status appears with no hashrate, "xx" or ASIC ≠ 72, then this hashboard is defective.



Once you know which part is defective please create a Repair ticket and ship the part back to us according to BITMAIN Repair Guide
Watch our official tutorial video to learn how to disassemble the DR5 hashboard via the link: https://youtu.be/XkHDMuTutHI
If you are still unable to solve this problem, contact us for further assistance.