Go to Bitmain.com>>>>Support>>Downloads
Select the device from the left sidebar.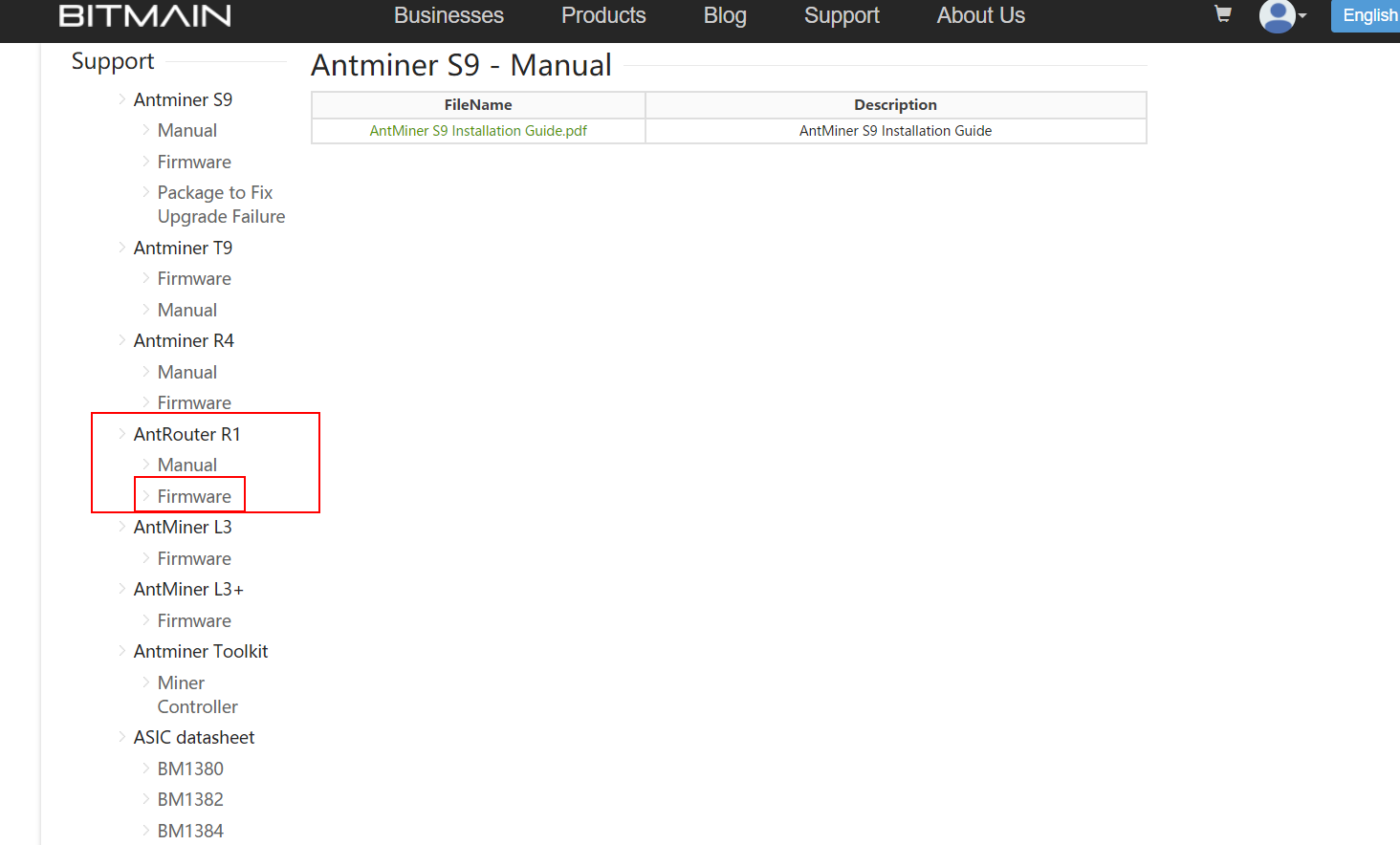 Download and save the firmware to your computer or laptop. Do not open the file:

Log into your Antrouter and go to System>>Backup/Flash firmware. Select Choose file, load the file from your computer, and select Flash image. The firmware will load to the device. Keep the device powered while the firmware is loaing and let the device run for 20 minutes after loading the firmware.