Our new generation miners combine miner and PSU together for better usage experience. As you may know, many of them are using APW8. However, it is worth noting that APW8 has different models, to be more specific, it has different output voltage. The following table can give you an explicit view:
| | |
| --- | --- |
| PSU Model | # of output voltage |
| APW8 for DR5 | 8V-9.2V |
| APW8 for S15/T15 | 16.32V-20.04V |
| APW8 for S11 /D5 | 10V-11V |
Check the labels on the PSU case and find the model type:
APW8 for DR5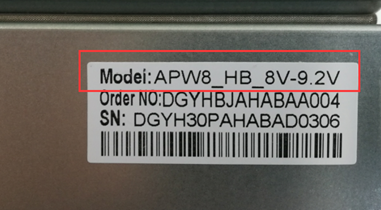 APW8 for S15/T15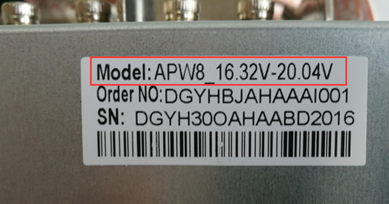 APW8 for S11 /D5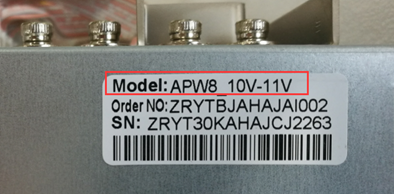 When creating a repair ticket for the defective APW8, carefully choose the correct item.
For example, if you need to return and create a repair ticket for DR5's APW8 , select "APW8_HB_8V-9.2V(for DR5)"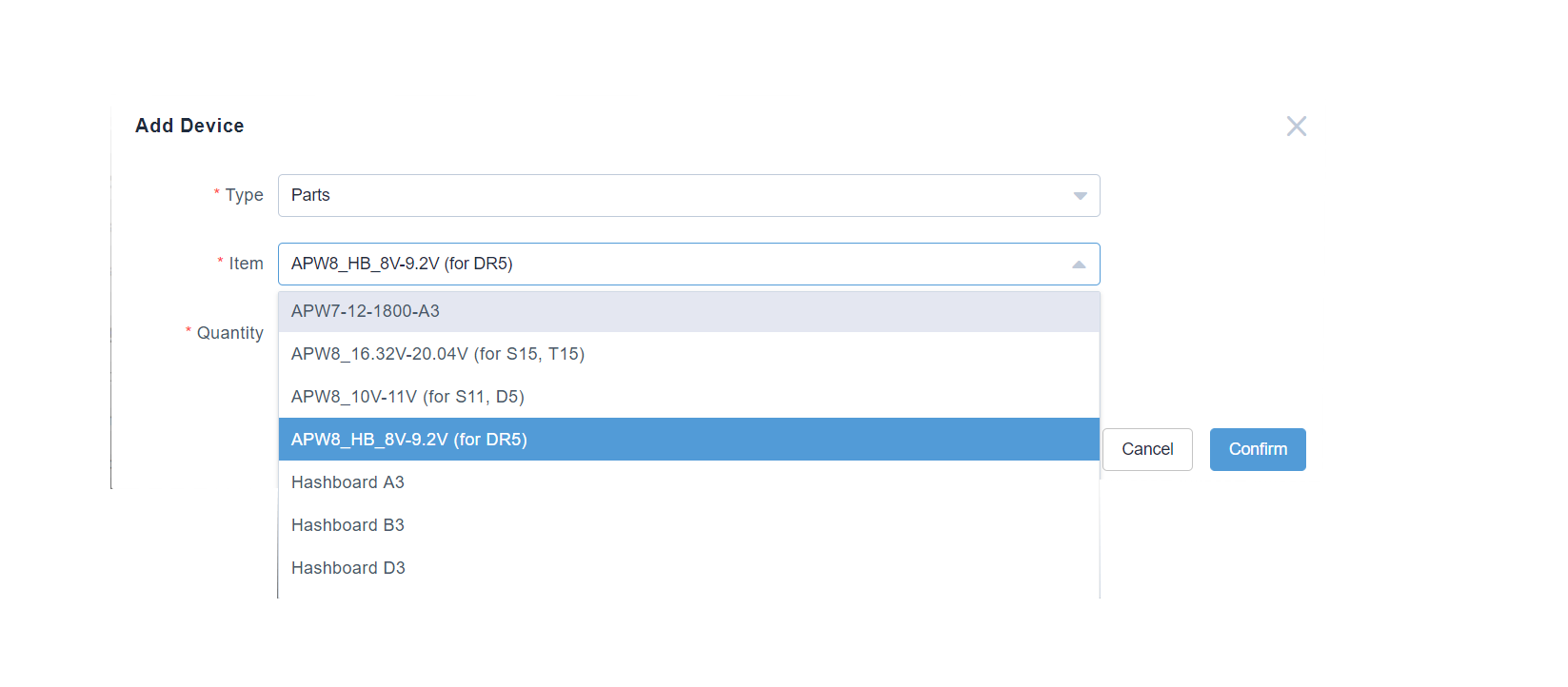 If you have any questions, please feel free to contact BITMAIN Customer Support.