Find the outlet pipe, as shown in the picture below,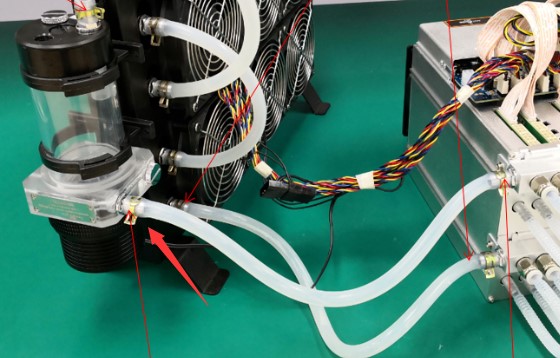 2.Bend (as to prevent water flowing back) and unplug the outlet pipe.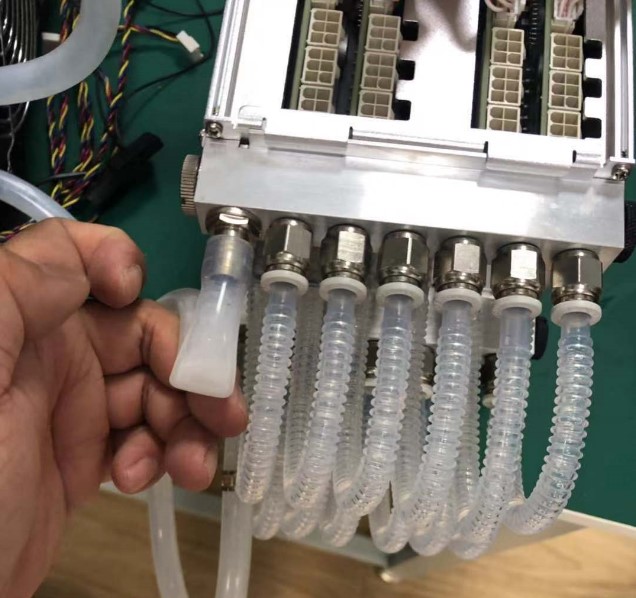 3. Place the water pipe in the lower position of miner and drain the water. Shake the miner and the hydro Hex until there's no water coming out. Then power off the pump.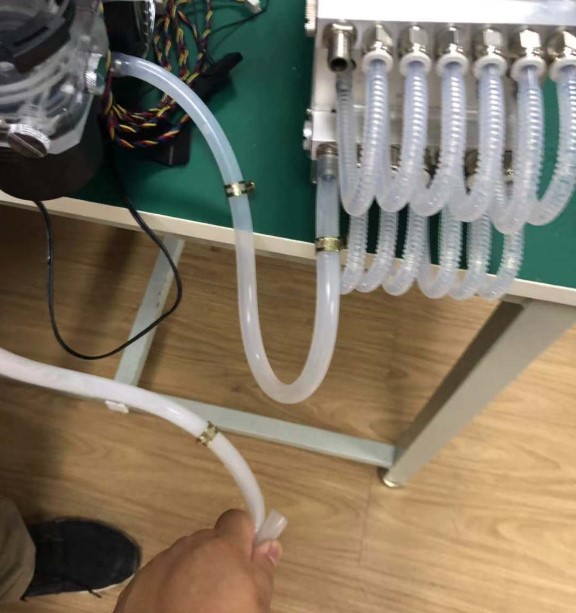 4.Unplug the pipes.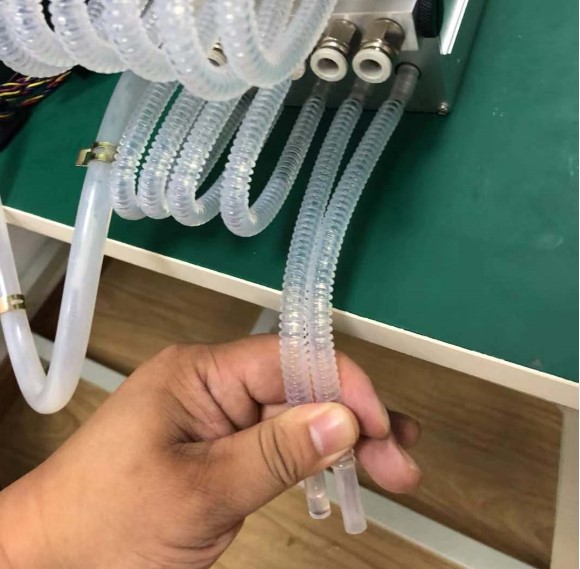 Shake the miner up and down until all the remaining water is drained.