1. Log in to the mining machine, open a browser (Firefox or Google Chrome is recommended), enter the IP address of the mining machine, and press Enter.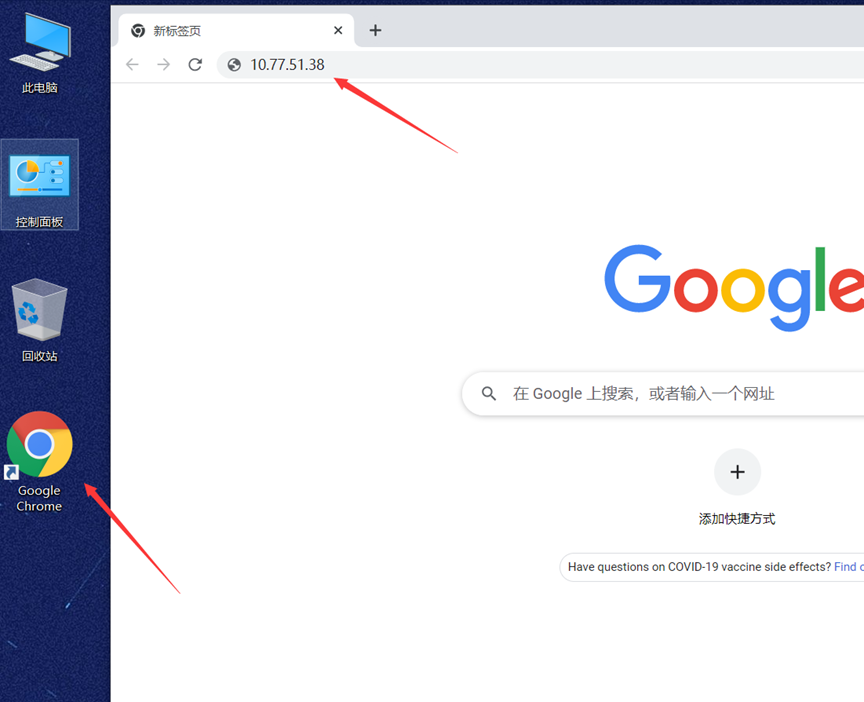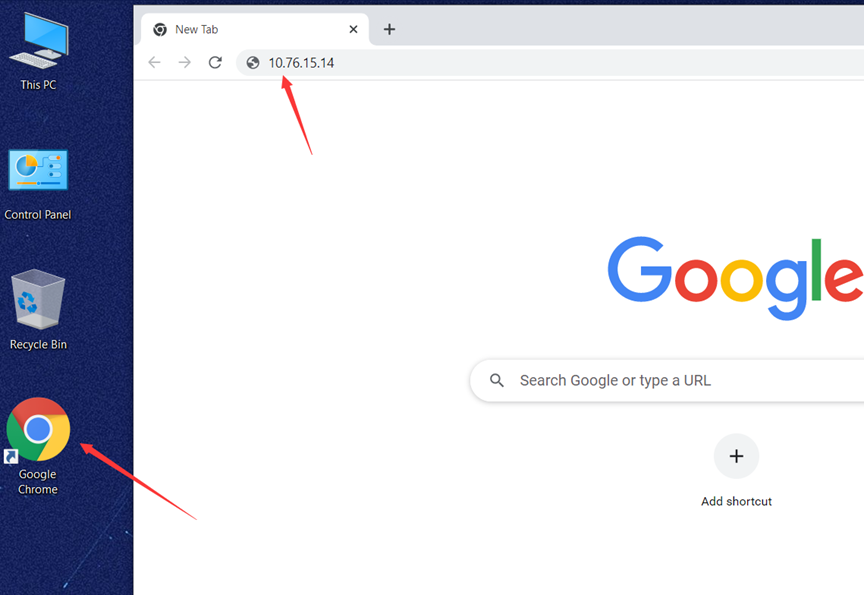 2. After pressing Enter, a login dialog box will appear, enter the user name and password below (the default account and password are both: root ), and click Login.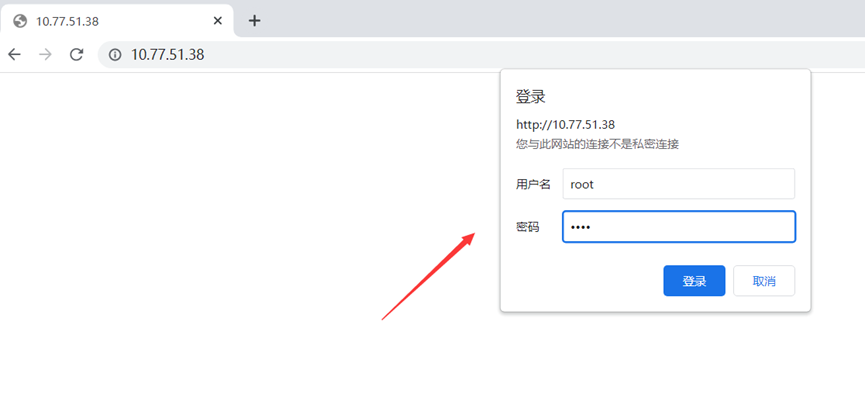 3. After logging in, you can enter the mining machine background panel, click the down arrow behind the system in the left navigation bar of the mining machine background, open the folded item, and then click firmware upgrade to enter the firmware upgrade page.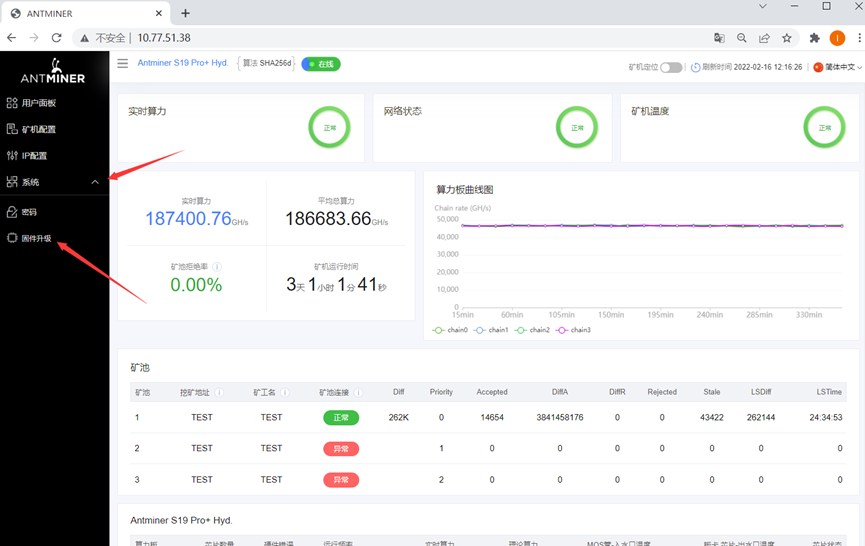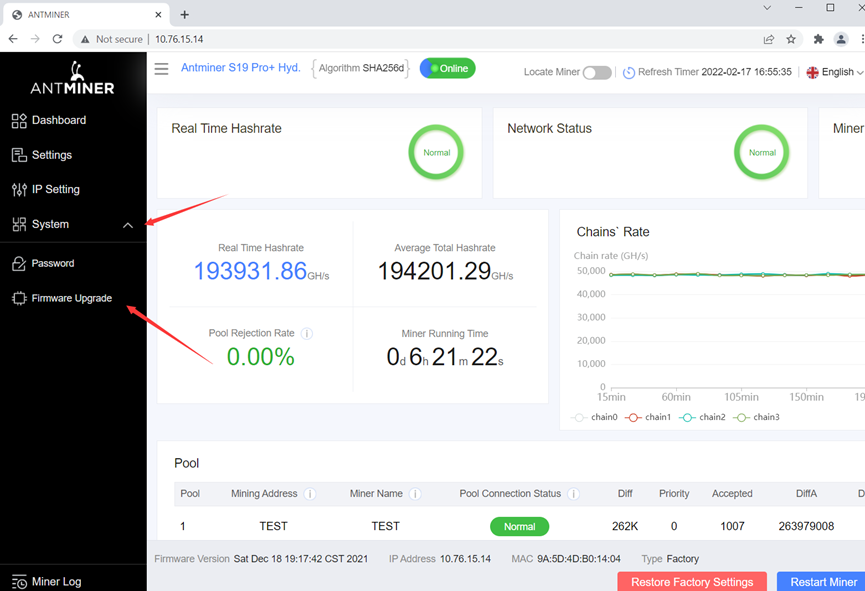 4. In the firmware upgrade interface, select the upload button to open the file.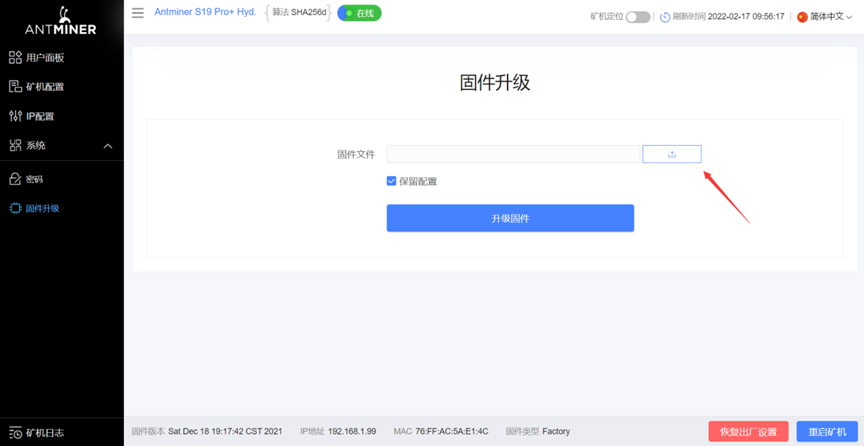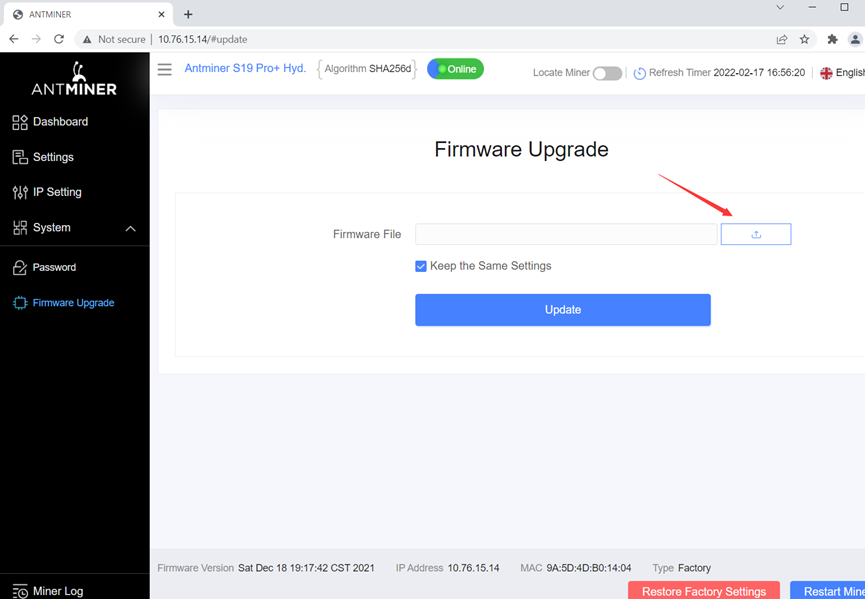 5. Find the folder where the firmware is located, select the corresponding firmware and open it.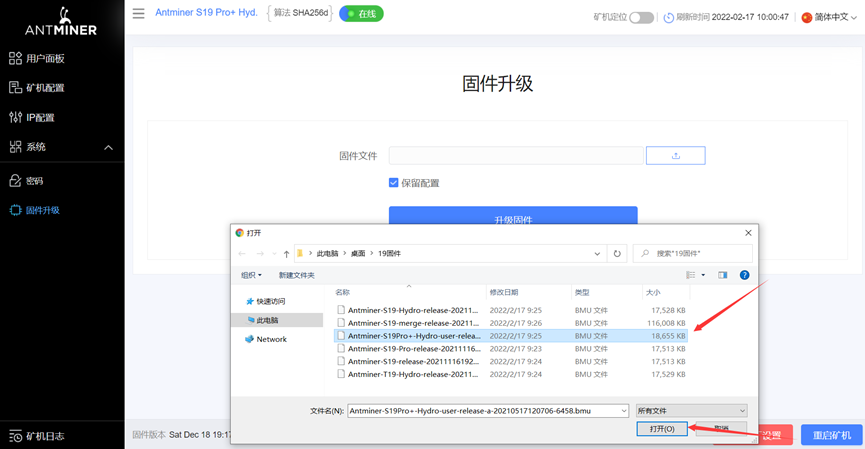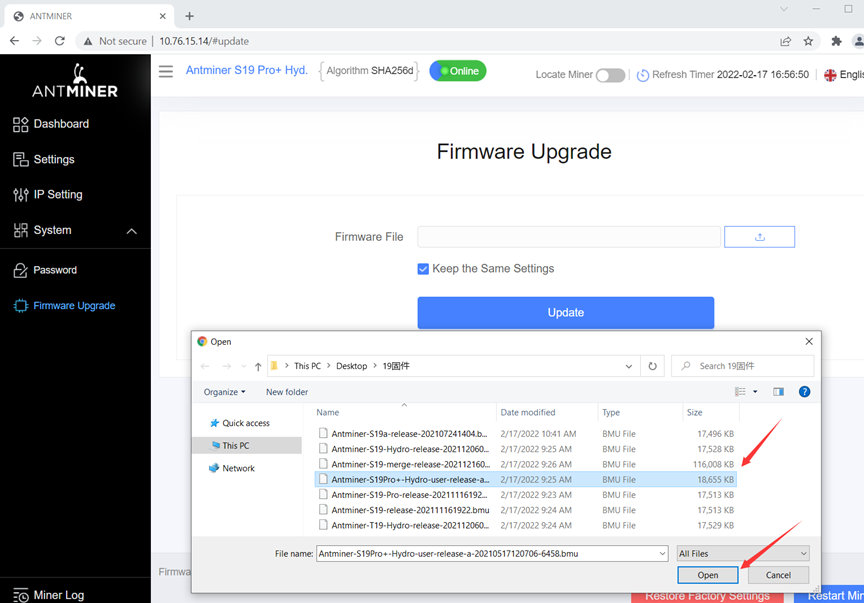 6. After opening the selected firmware, the firmware name will be displayed in the box behind the firmware file. At this time, the firmware has been selected, and then click the upgrade firmware button.
Note:
1. Please confirm whether the firmware in the box is the same as the miner model to avoid upgrading the wrong firmware.
2. For the check box to keep the configuration in the red box in the figure below. When the status is checked if you tick the checkbox for upgrade, the upgrade will keep all the settings of the miner, including the configuration of the mining pool miners and the network. If you do not tick the checkbox for upgrade, the mining pool miner configuration and network configuration will be restored to default values ​​(equivalent to restoring user information to factory settings).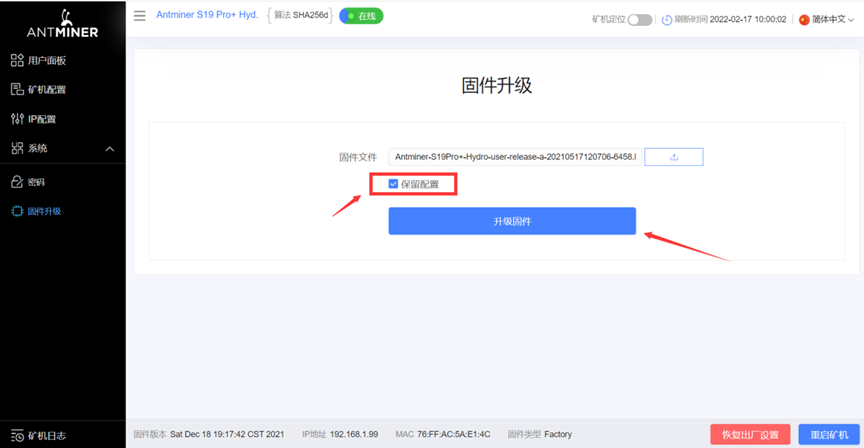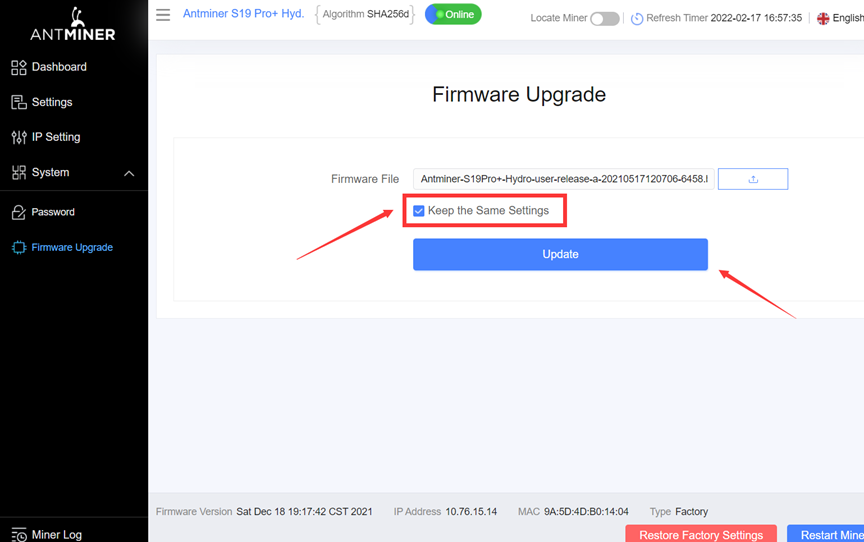 7. After upgrading firmware, please wait for the upgrade to complete. After the upgrade, the miner will restart, which usually takes about 2 minutes. After the miner restarts, the interface will be refreshed (for example, if the miner does not retain the configuration to upgrade the firmware, due to the different network configuration of the mine, the miner IP may change. After the IP is changed, the current page cannot be refreshed, and the miner IP needs to be reported again from the new one).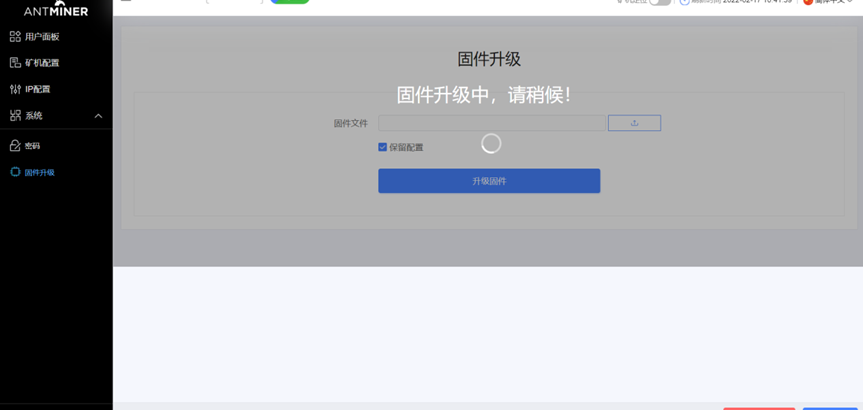 8. The upgrade is complete.
Should you have any inquiries, feel free to contact us for assistance.