*NOTE : After the payment is made for USD wire transfer, please check with your bank first to confirm the status of the wire transfer. If the payments have been confirmed by your bank to have been received into our BITMAIN bank account but the order still shows unpaid, please email us via our support desk with the Order ID, sender name and the swift message.
Before placing an order, you need to create an account. To create an account go to www.bitmain.com, click the down arrow next to the image on the upper right side of the page and select "Register". Follow the screen prompts.
1)   On all product page, you can choose product you want by clicking the picture with your mouse.
2)   On the product page, you will find detailed information about product, price, and discount table. Also here you can choose amount of units or check if a Power Supply is needed. After you select quantity, you can proceed with pressing ADD TO CART and you will be transferred further. Please note to read [Notes] before your ordering on that page.
3)   On this page you confirm selected units by pressing Proceed to cart.
4)    On the cart page, you are accepting all terms checking "I have read....", and to proceed further you can press Checkout.
5)  On picture 5 you are inserting delivery address, by pressing New Address. Then select your country, Name and all requested information. By Selecting Shipping method – you can choose what courier you prefer to use for delivery. And then please press SUBMIT.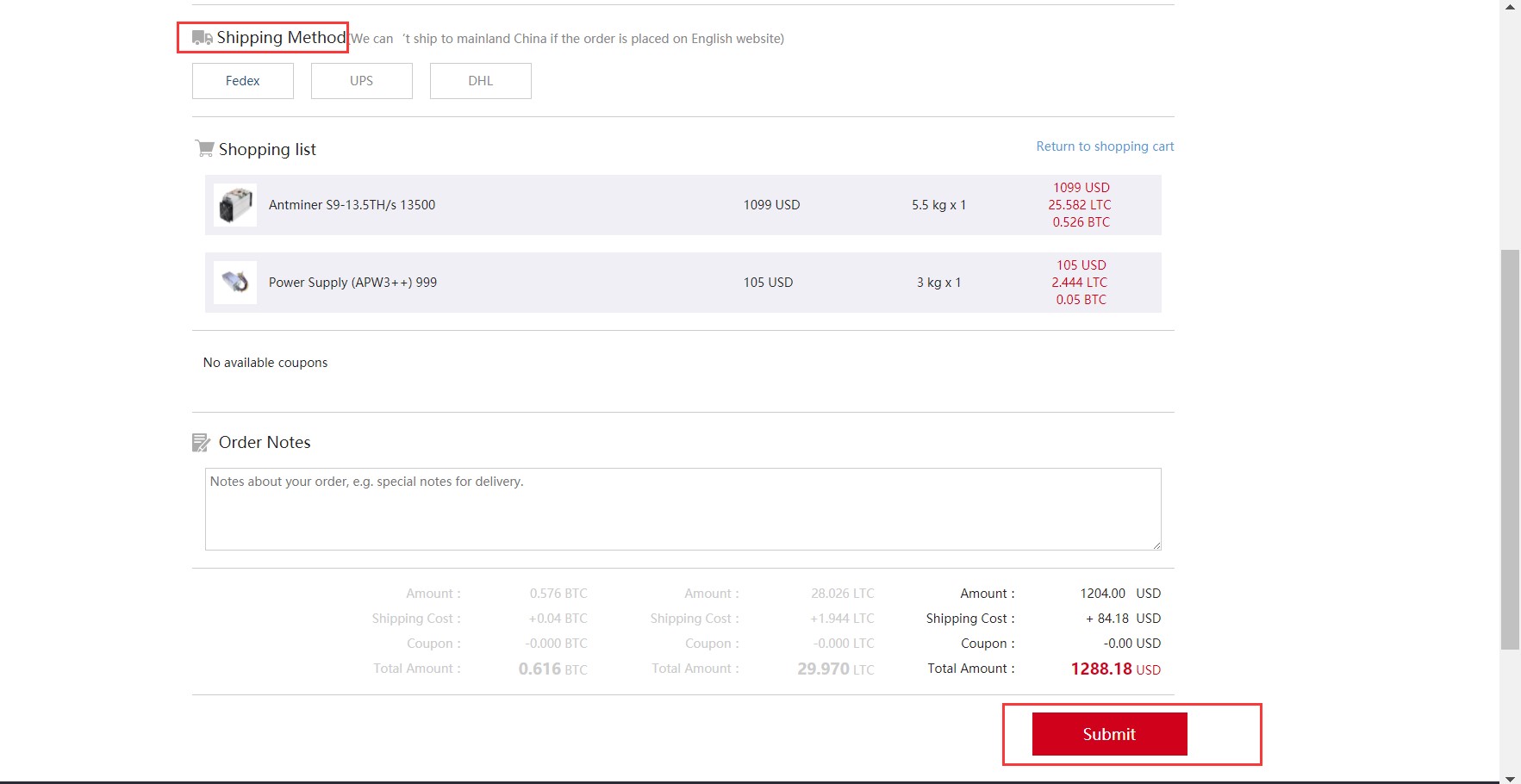 6) Order has been placed, and you will get a notification that 'Order has been placed. Please choose payment method and submit within 30 minutes.'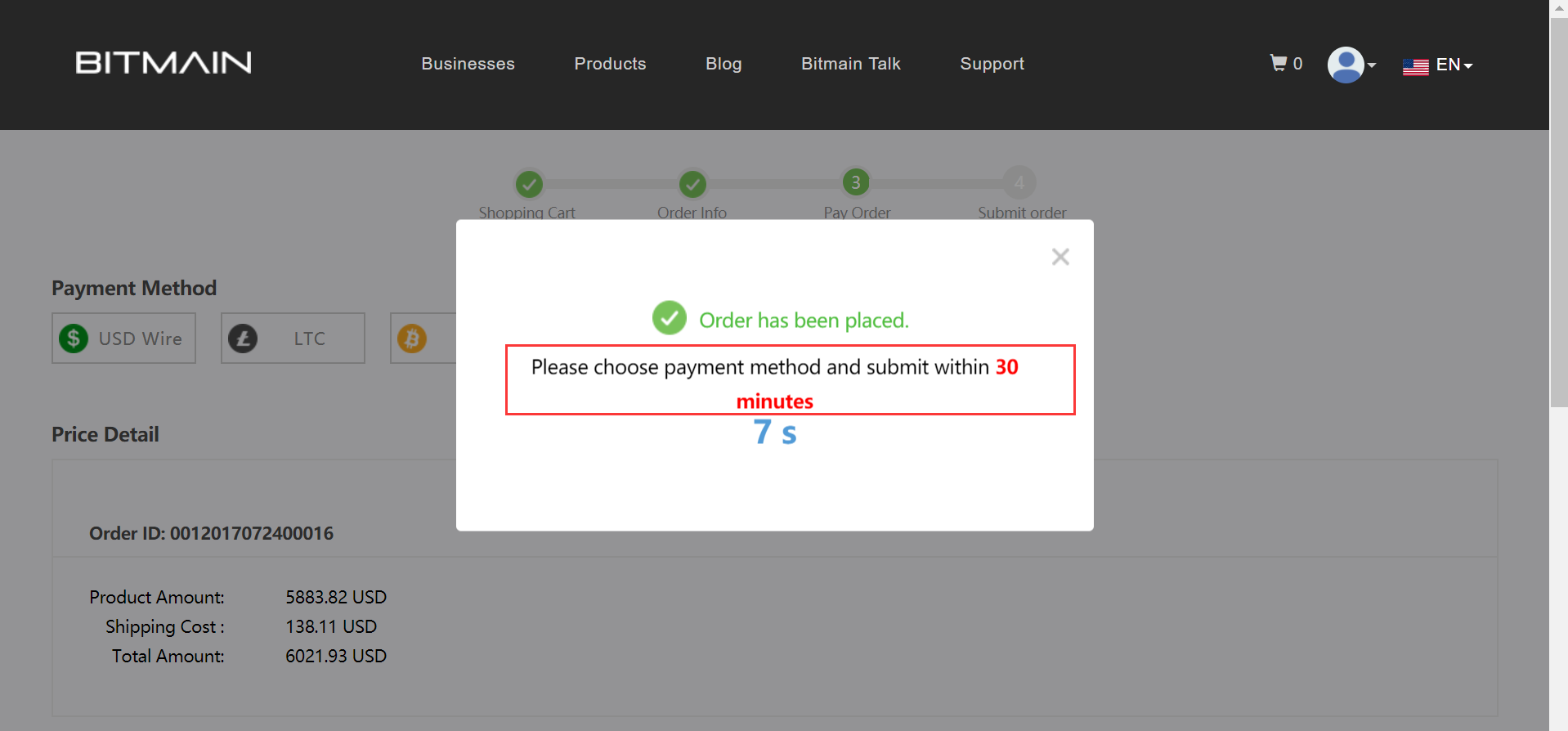 (7) Next you need to select payment method– USD Wire, LTC or BTC. And then submit. If do not select payment method within 30 minutes, the order will be cancelled.
please note that webpage will not accept USD wire orders with amount less than 600$, for such amounts you can proceed only with BTC. And the payment method can't be changed any more once you submitted.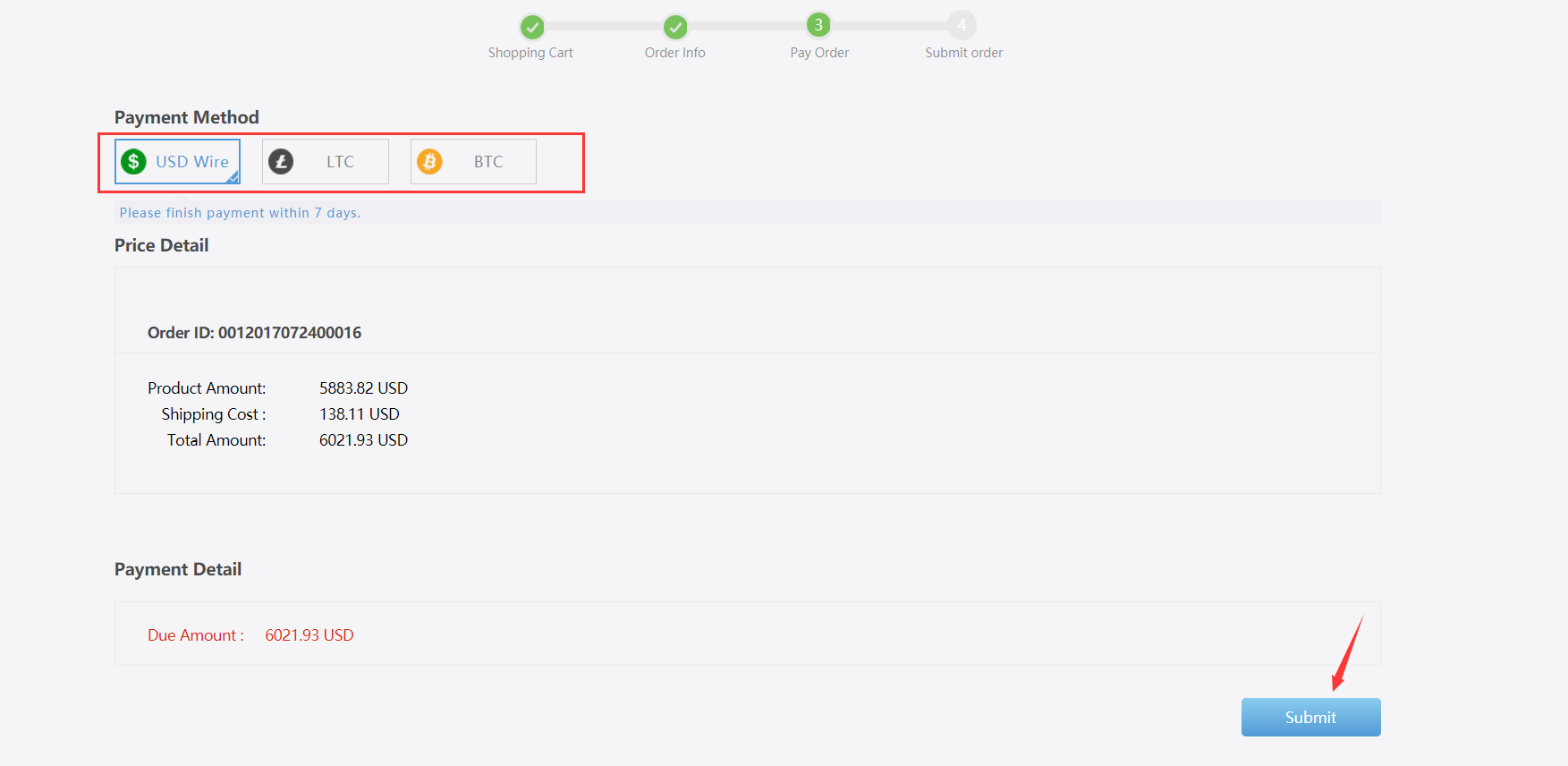 If you do not choose payment method on the above page, you also can choose payment method in [my order] page via [pay] button within 30 minutes or otherwise it will be cancelled. And you also can click [view] button to view more order details.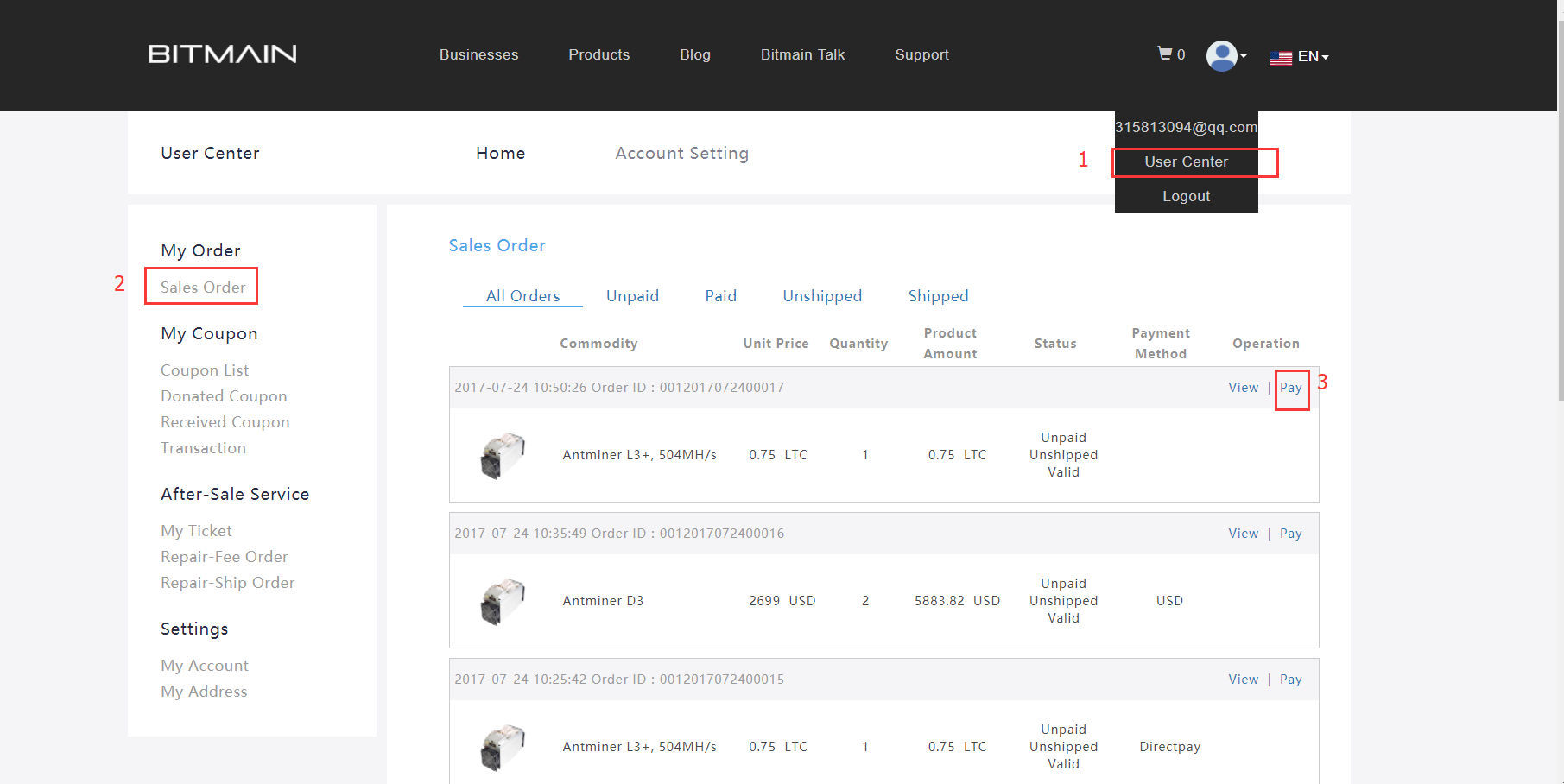 (8) On this page, your order has been submitted successfully, please finish payment ASAP.
If you choose USD wire, you will get our bank details, and please finish actual payment within 3 days (The valid period of order for each batch will be a little different, the specific date on website should be as the criterion);
If you choose BTC/LTC payment, you will get BTC/LTC wallet address and you should finish actual payment within 1 hour;
ORDER ID is your unique code, which has all your information.
Payment method: USD Wire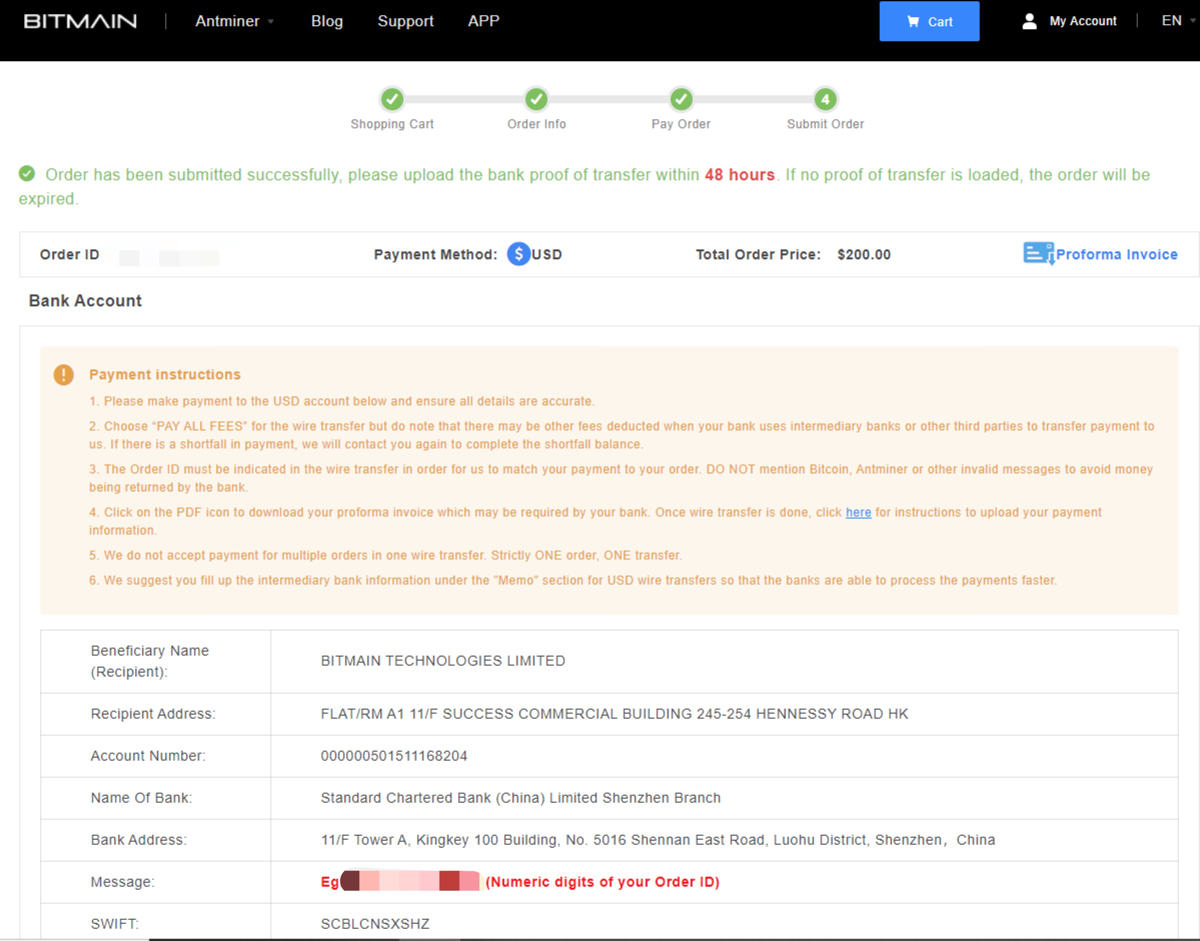 Payment method: BTC/LTC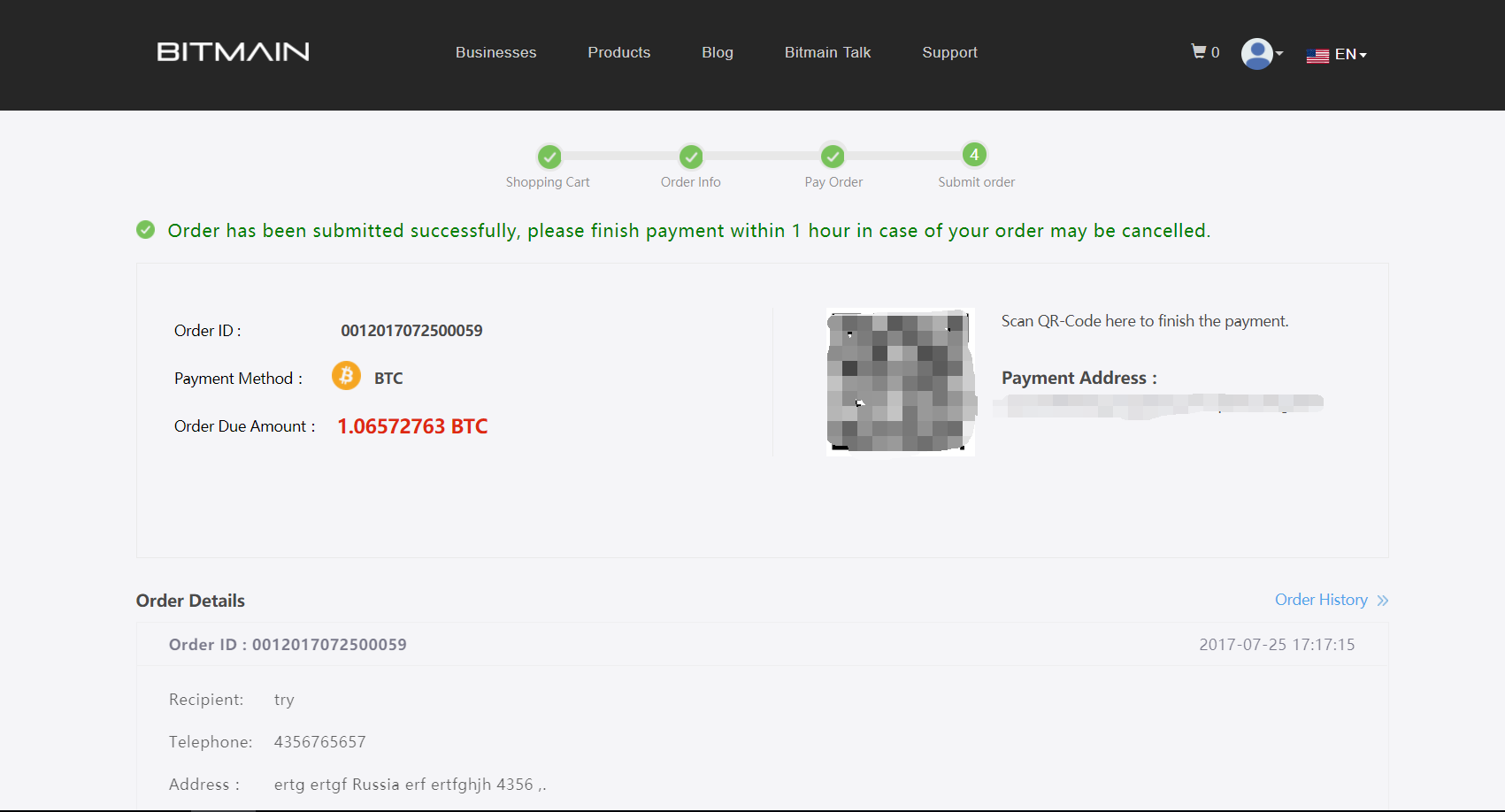 Should you have any inquiries, feel free to contact us for assistance.