I. Application Requirements
1. The total number of machines on the customer's site is more than 500 with an abnormal rate of more than 10%, and our technical specialist cannot solve it remotely;
2. The total number of customers' on-site machines is required to be more than 200 with an abnormal rate of more than 70%, and our technical specialist cannot solve it remotely;
3. The client is required to provide assistance to Bitmain service staff to locate the problem.
II. Service Description
1. Research on the cause of the batch abnormality onsite;
2. Provide on-site fault machine solutions;
3. Provide long-term improvement measures;
4. Train how to maintain ANTMINER's daily operation and troubleshoot common problems.
III. How to submit the application?
1. Entry>> https://service.bitmain.com/support
Click "Technical Support" and then choose "After-sales Service Application".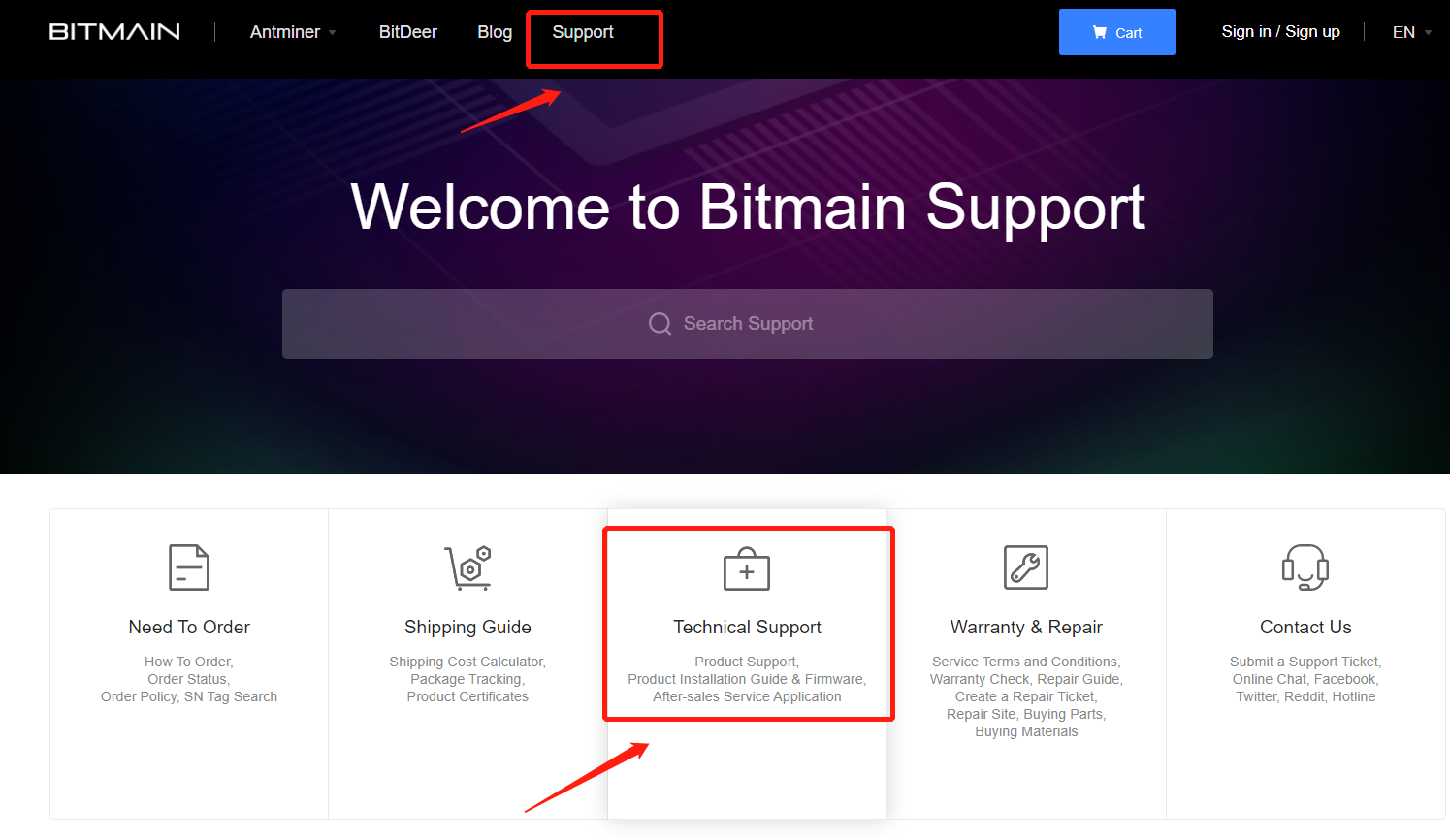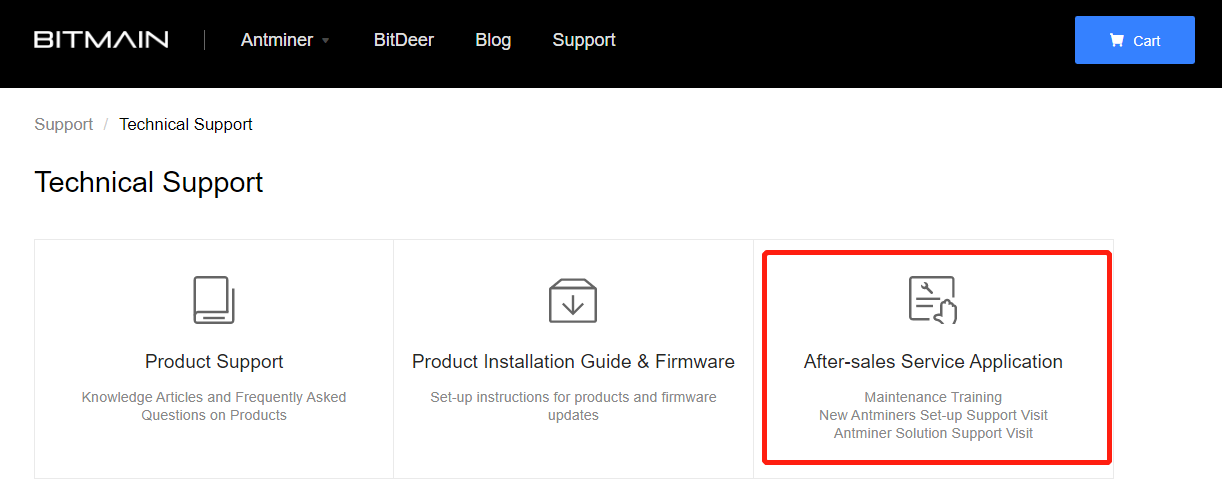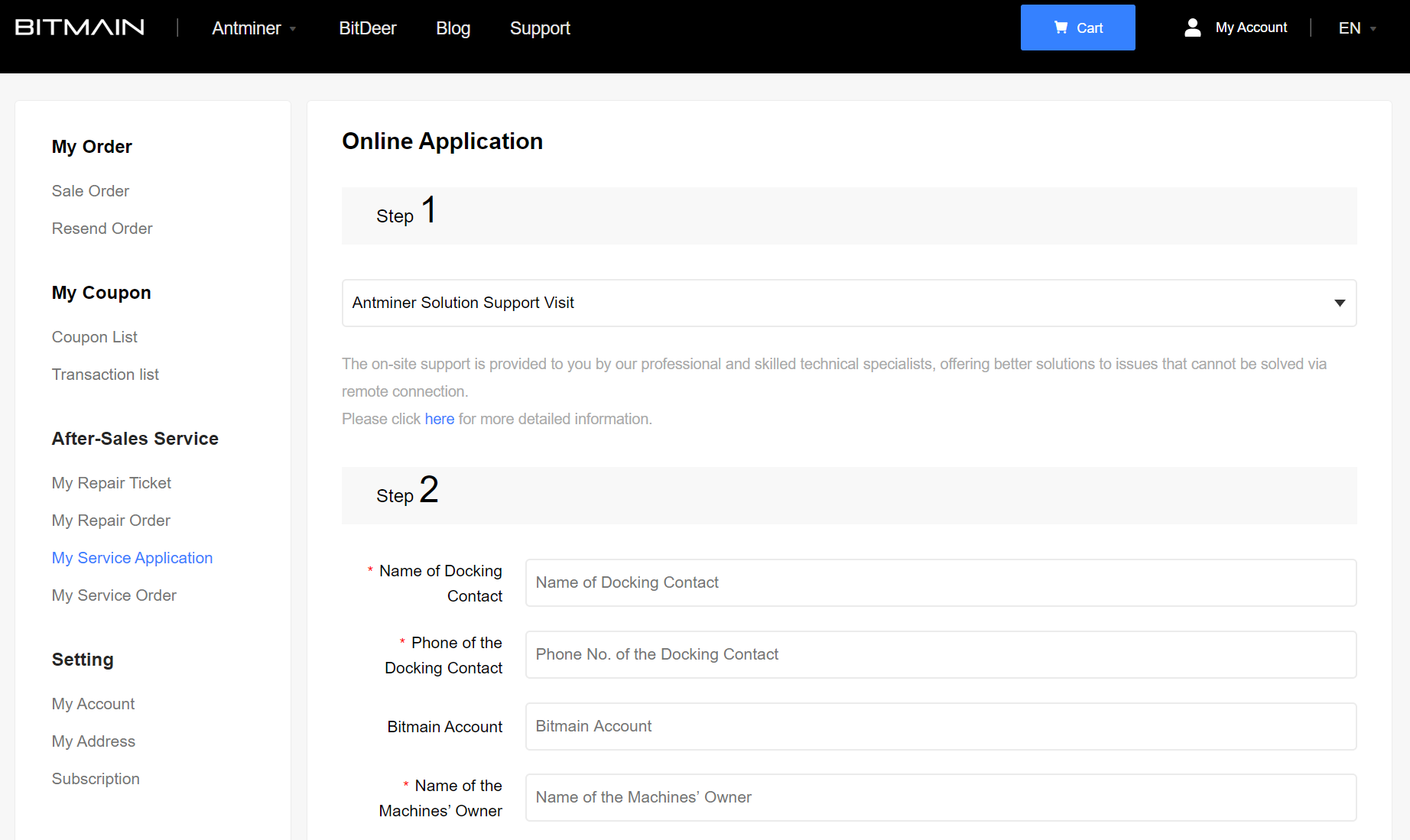 2. Check the application status
We will contact you shortly after approval.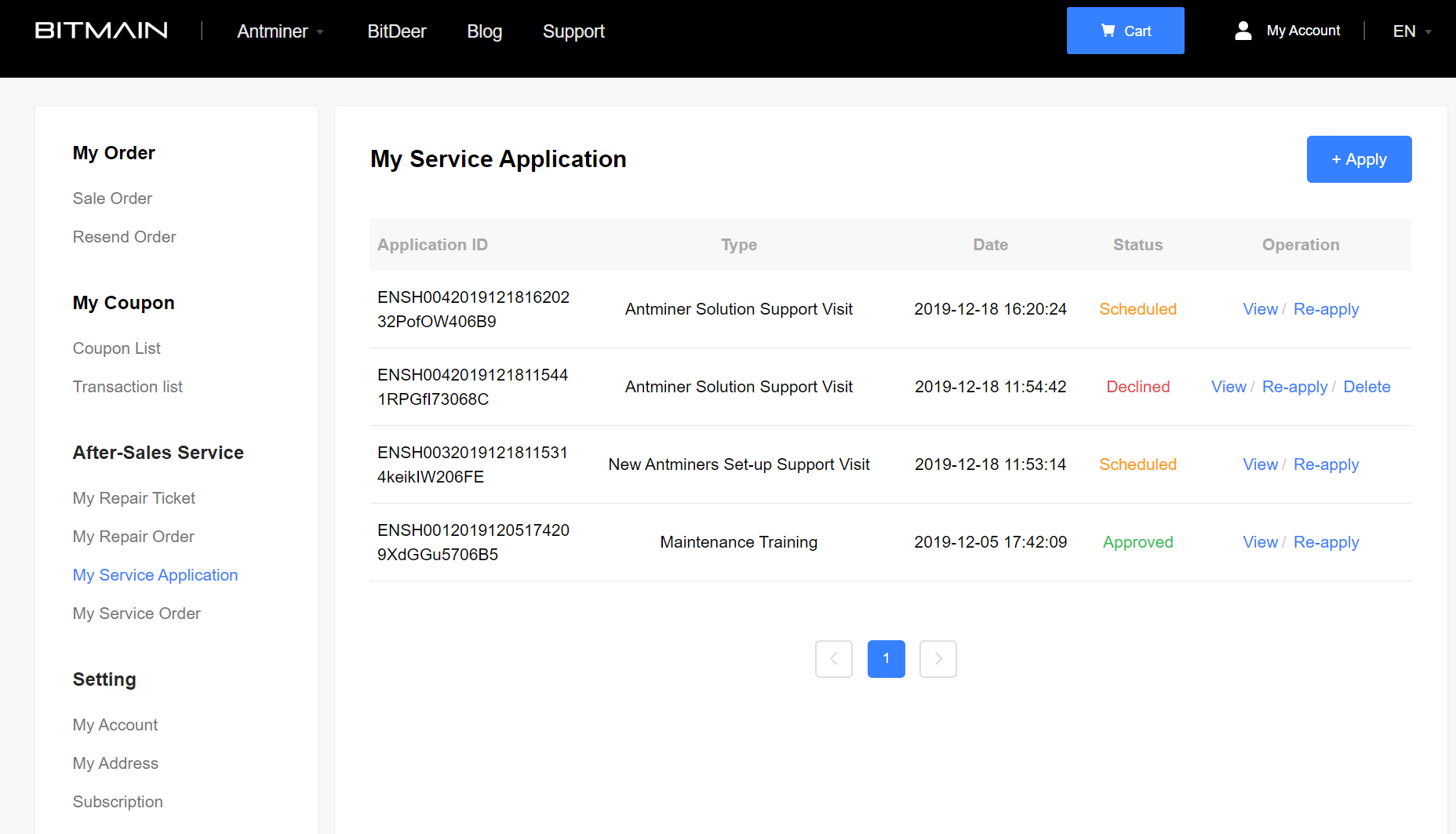 Should you have any inquiries, feel free to contact us for assistance.