I. Application Requirements
1. The total number of new machines on the customer's site is required to be above 2000;
2. In order to ensure timeliness, you need to submit the application one week in advance.
II. Service Description
1. Assist setting up the machine on the shelf;
2. Assist setting ANTMINERs' IP, workers and mining pools in batches;
3. Assist in solving the abnormal problem of new machines on site;
4. Train how to maintain ANTMINER's daily operation and troubleshoot common problems.
5. Introduce detailed After-sales policy and after-sales service.
III. How to submit the application?
1. Entry>> https://service.bitmain.com/support
Click "Technical Support" and then choose "After-sales Service Application".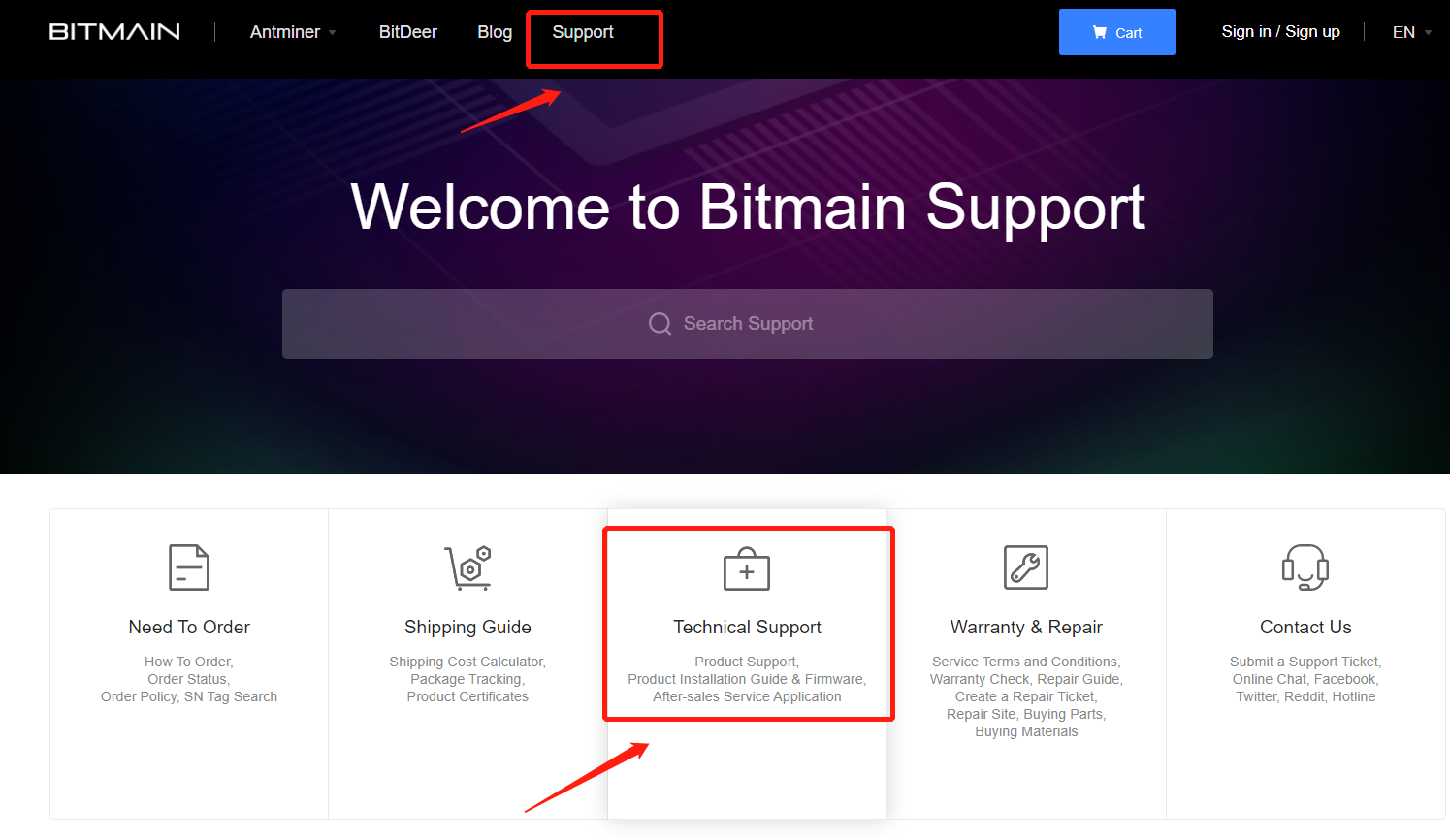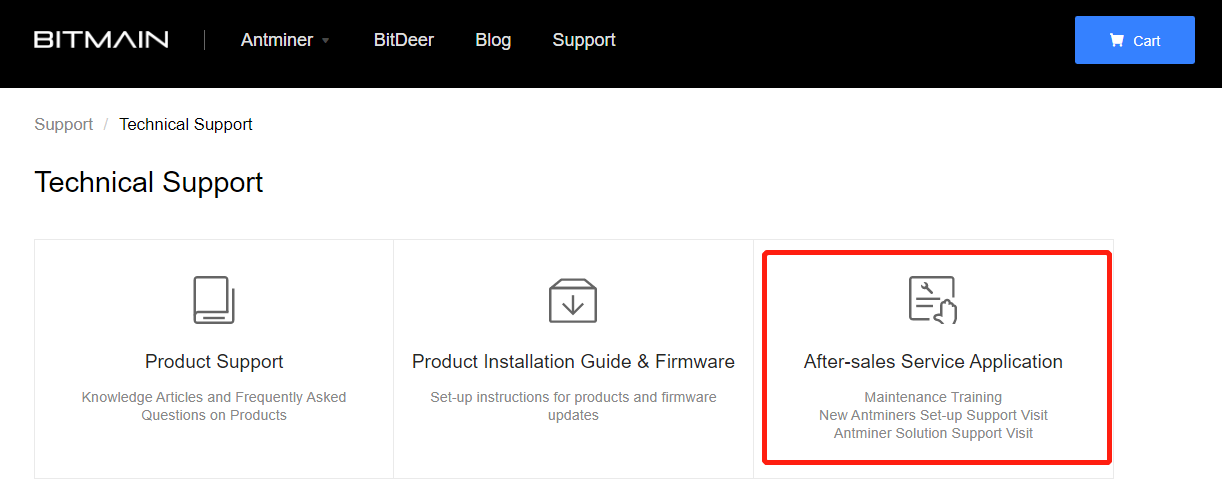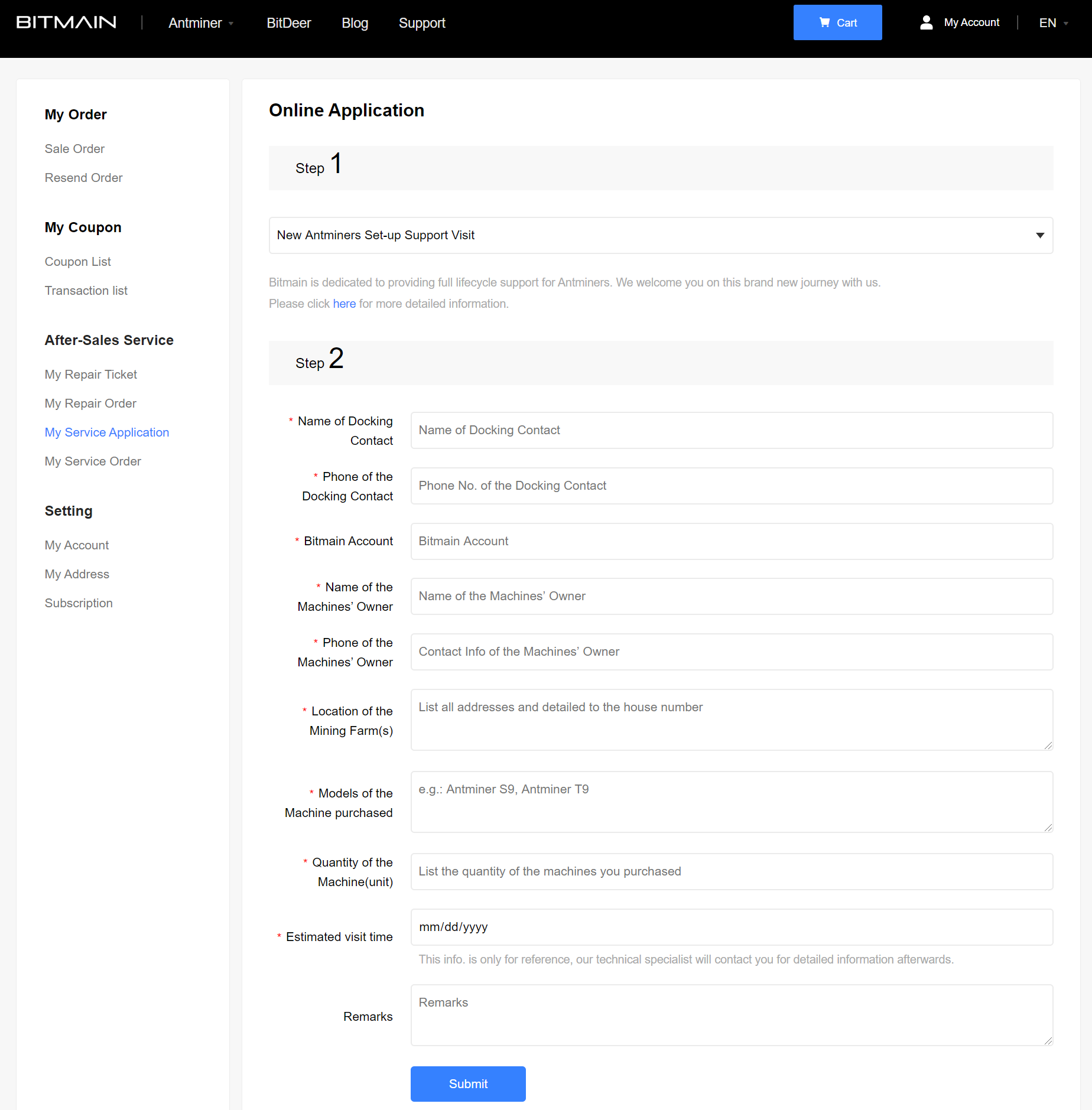 2. Check the application status
We will contact you shortly after approval.