When receiving repair packages, there are customers who need a warranty statement from BITMAIN to declare that the replacement items are warranty parts and not for sale. Some customs even request and check for old/defective miner SN and new/replacement miner SN.
To have a smooth customs clearance, you may consider using this documentation. The below guides you on how to retrieve the old and new SN in your repair ticket and download the warranty statement.
See how to retrieve your repair item's SN:
1. Login to your BITMAIN account and user center.
2. Click my repair ticket to see your repair tickets with BITMAIN.
3. Go into a specific repair ticket and click to expand your repair item details.
In the item information, you will find the old and new SN.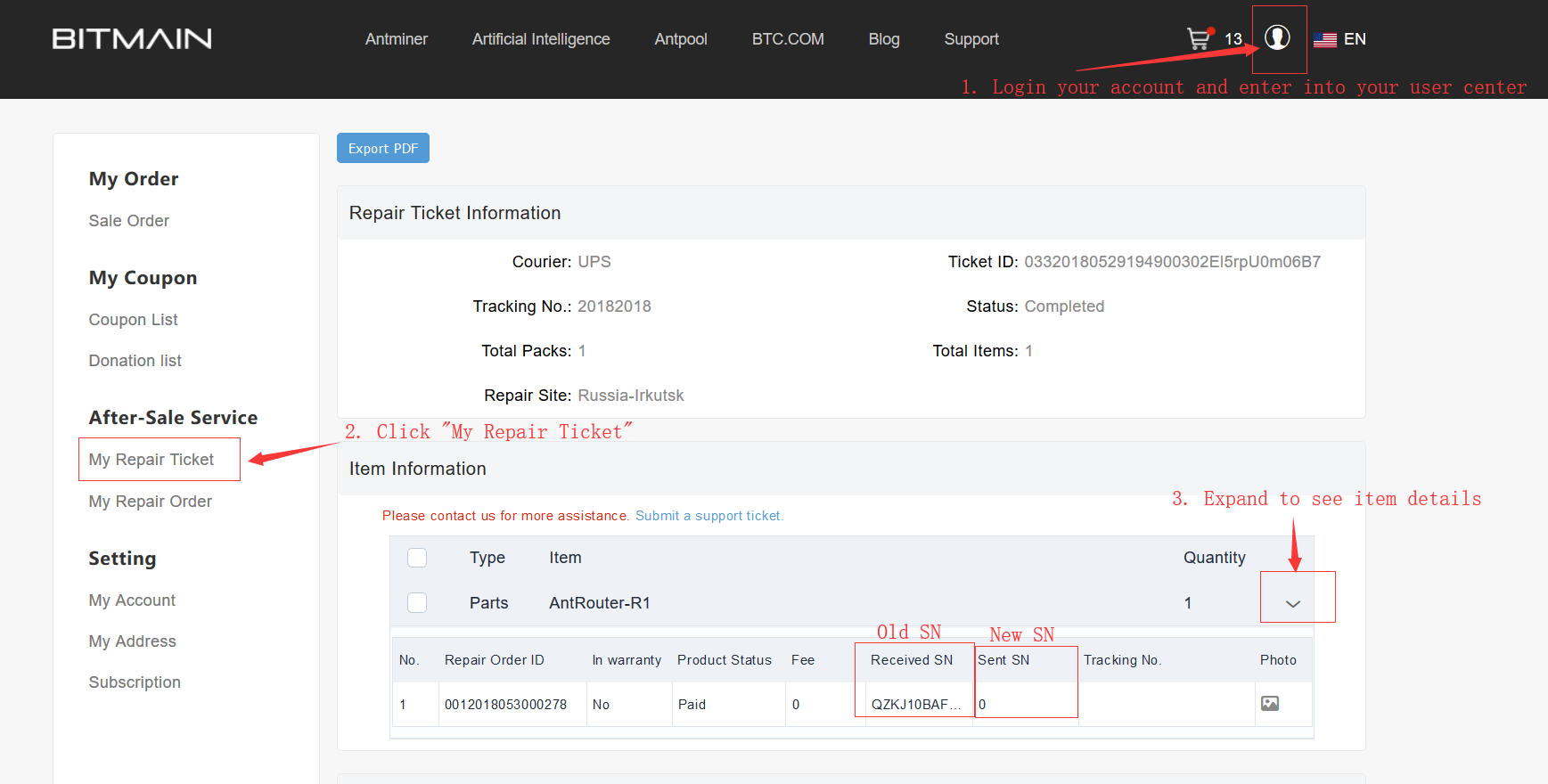 Download the attachment "Warranty Statement". You can print it out and fill in the necessary information by yourself.
IMPORTANT: Research and make sure you understand the customs clearing process, otherwise you risk having the package returned. This warranty statement does not necessary waive any tax arrangements by your local customs.
---
If you are still unable to retrieve the SN for your repair ticket or the warranty statement, contact us for further assistance.