How to Unsubscribe:
(Please note that you will still receive notifications if you made a purchase or if there are urgent notifications.)
Step 1: Enter the BITMAIN website and login to your account.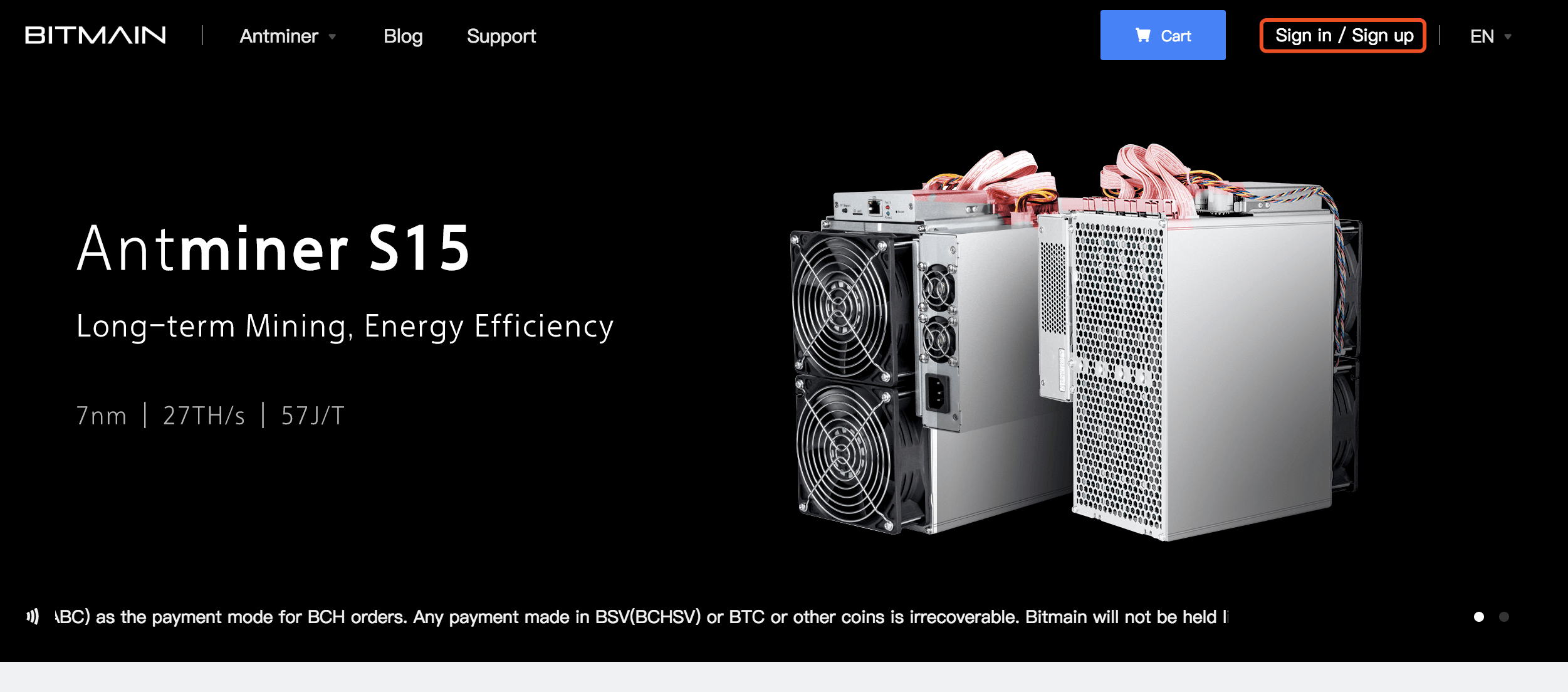 Step 2: After logging in, enter the user center.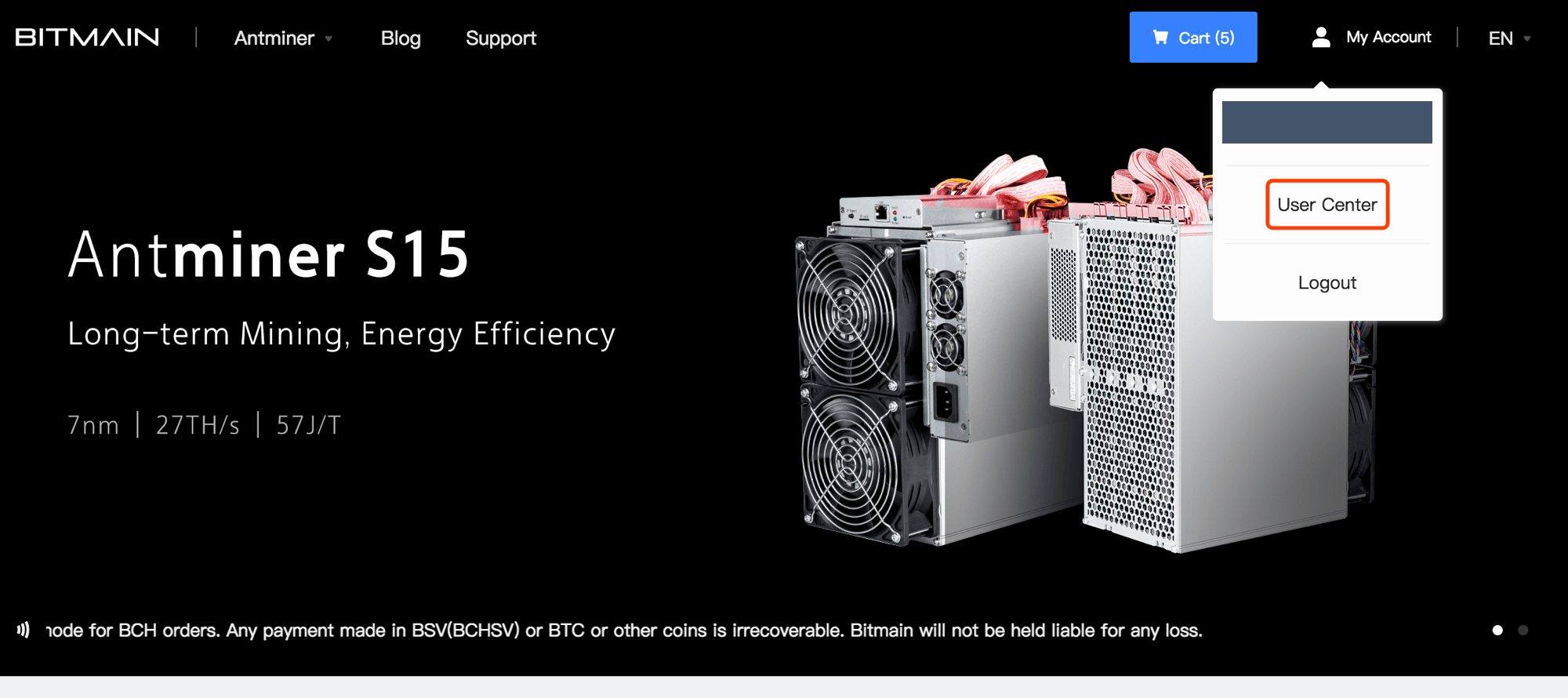 Step 3: After arriving at the account settings, you will see a section where you can edit your subscription. Go ahead and click on "Subscription".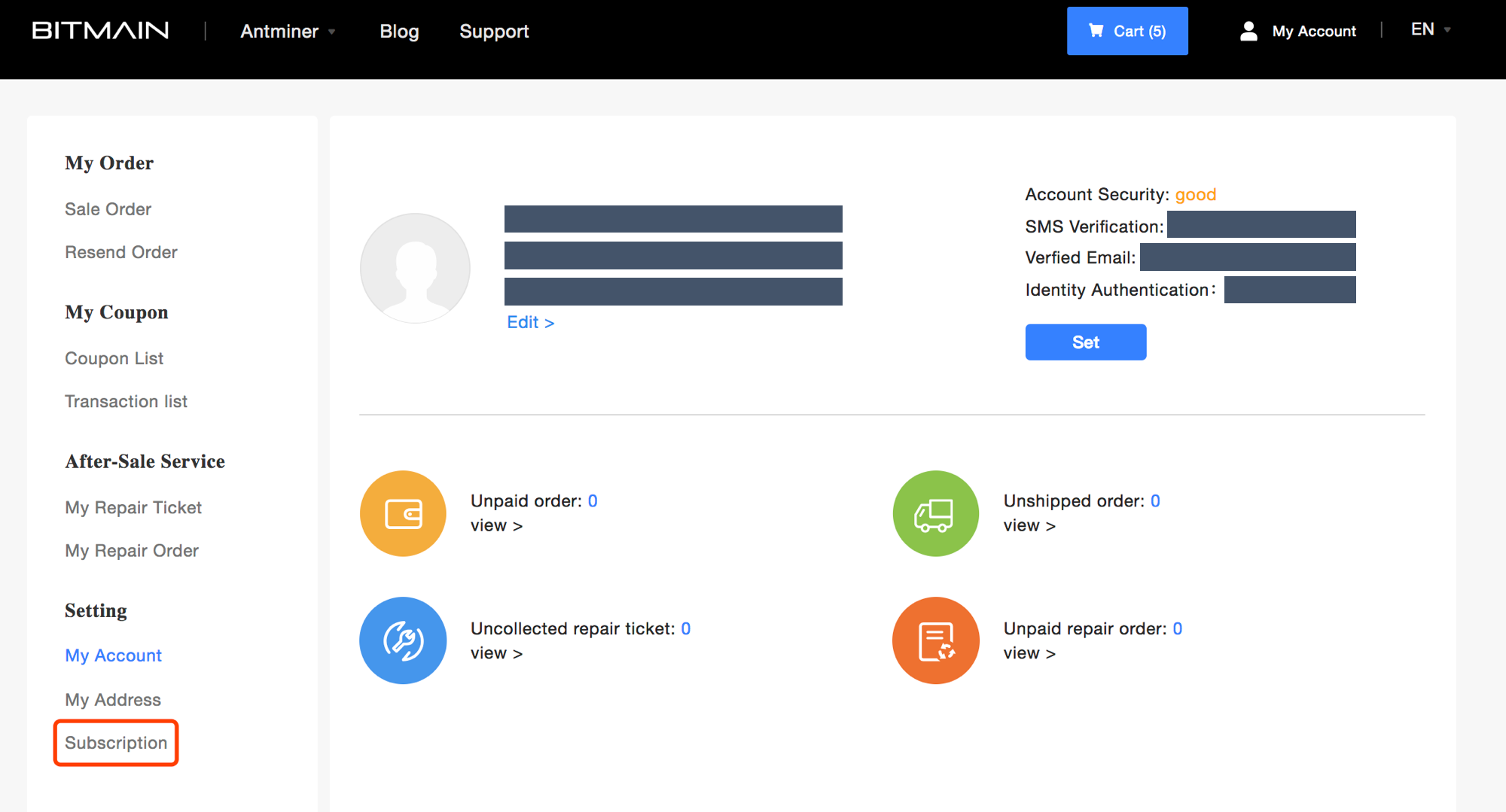 Step 4: After you reach the subscription section, simply click on the slider of "Other Email Subscription" and this will stop the notifications being sent to you.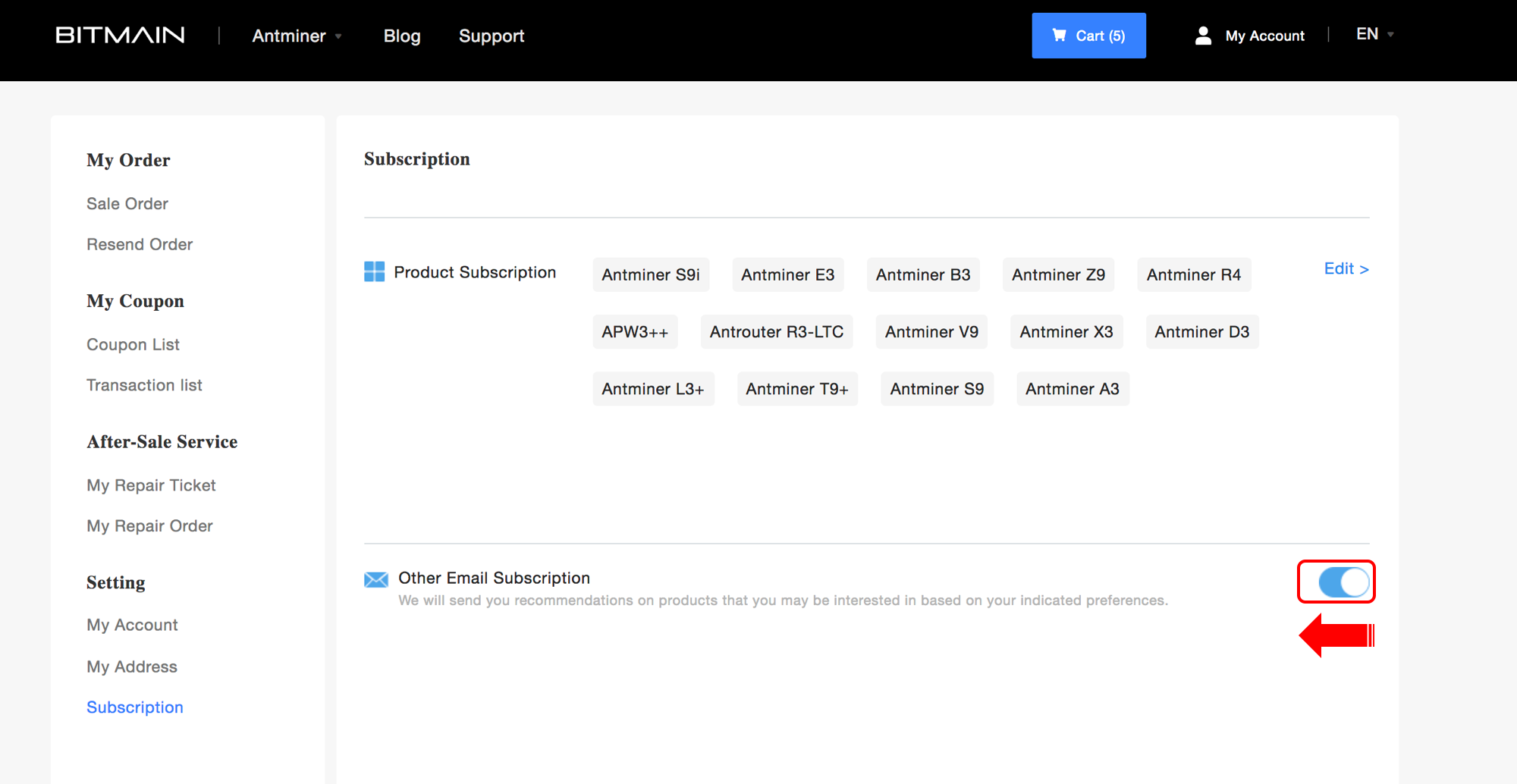 Should you have any inquiries, feel free to contact us for assistance.