How to Edit Subscription:
(Please note that you will receive notifications if you purchase a unit to get your order/purchase number)
Step 1: Enter the BITMAIN website and log in to your account.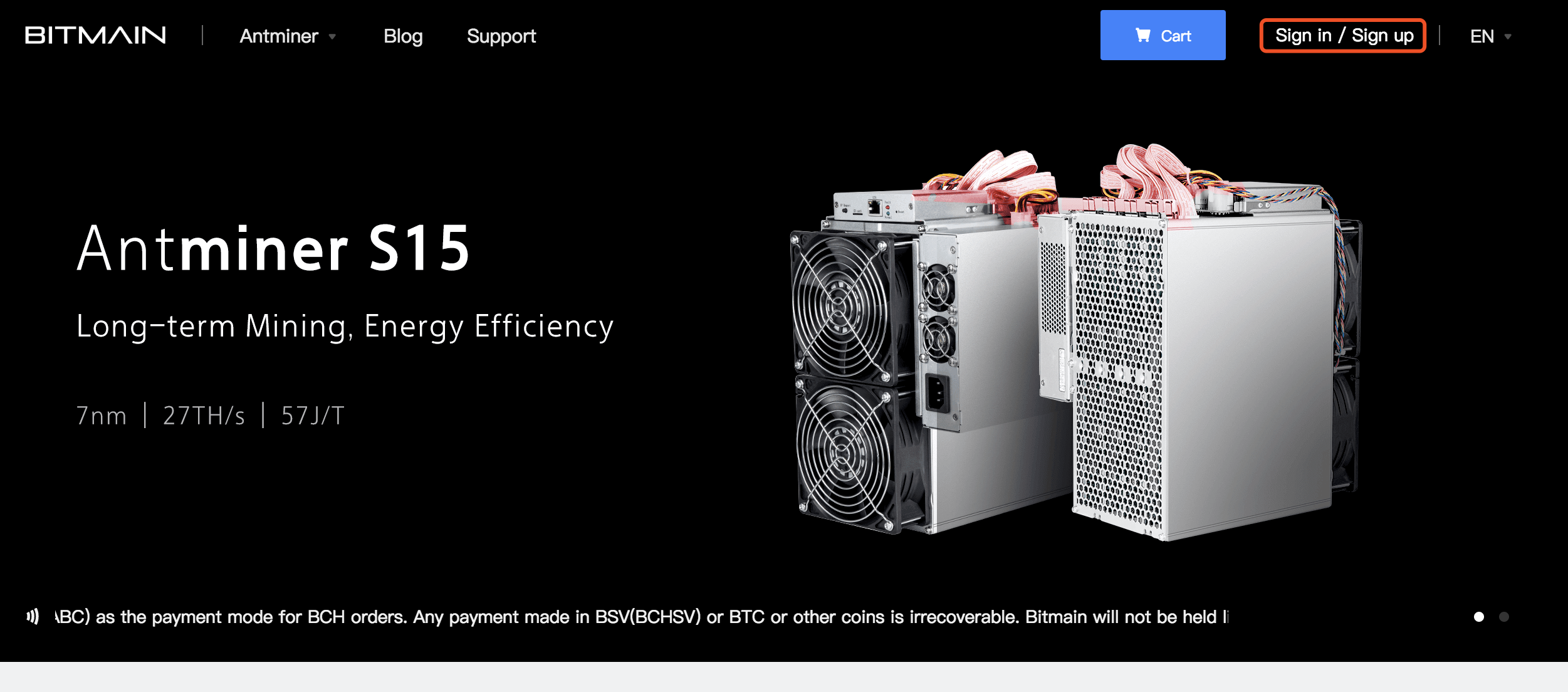 Step 2: After logging in, enter the user center.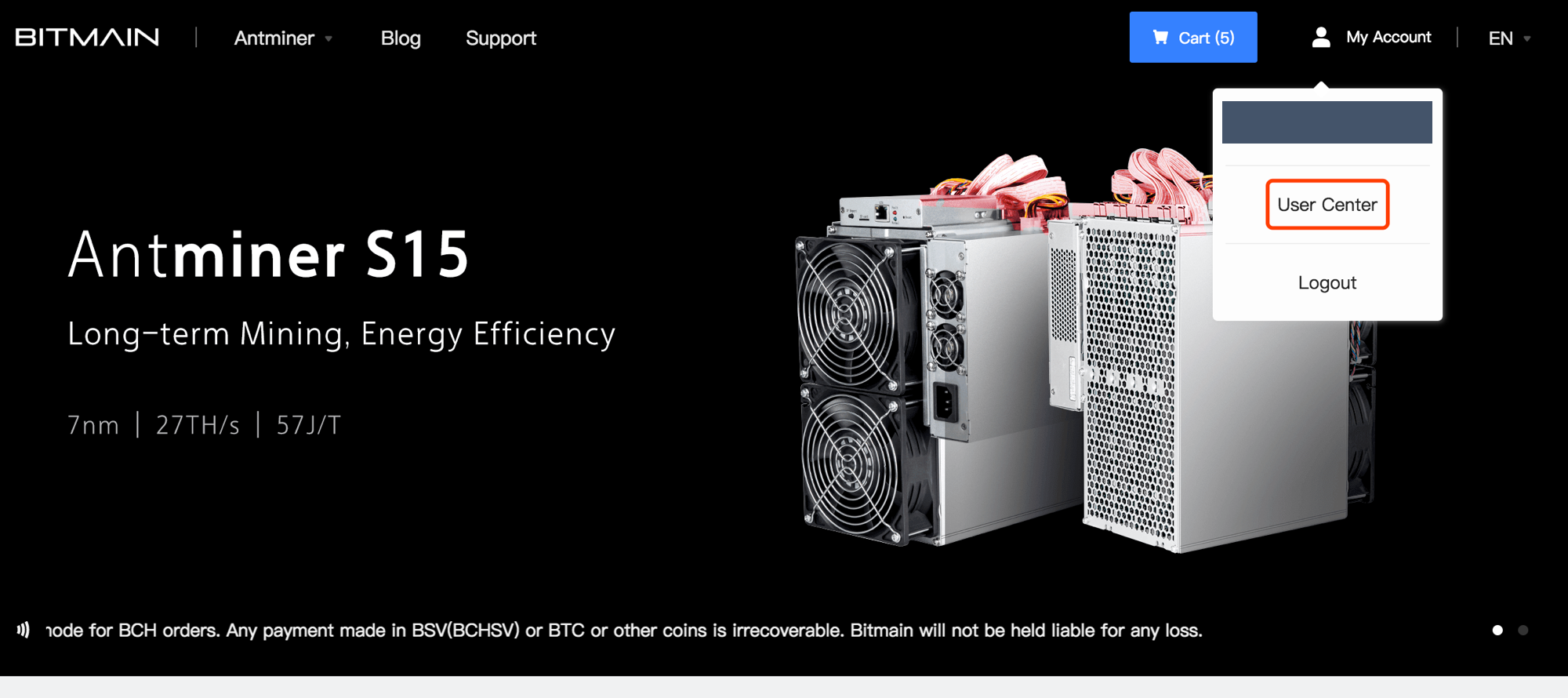 Step 3: After arriving at the account settings, you will see a section where you can edit your subscription. Go ahead and click on "Subscription".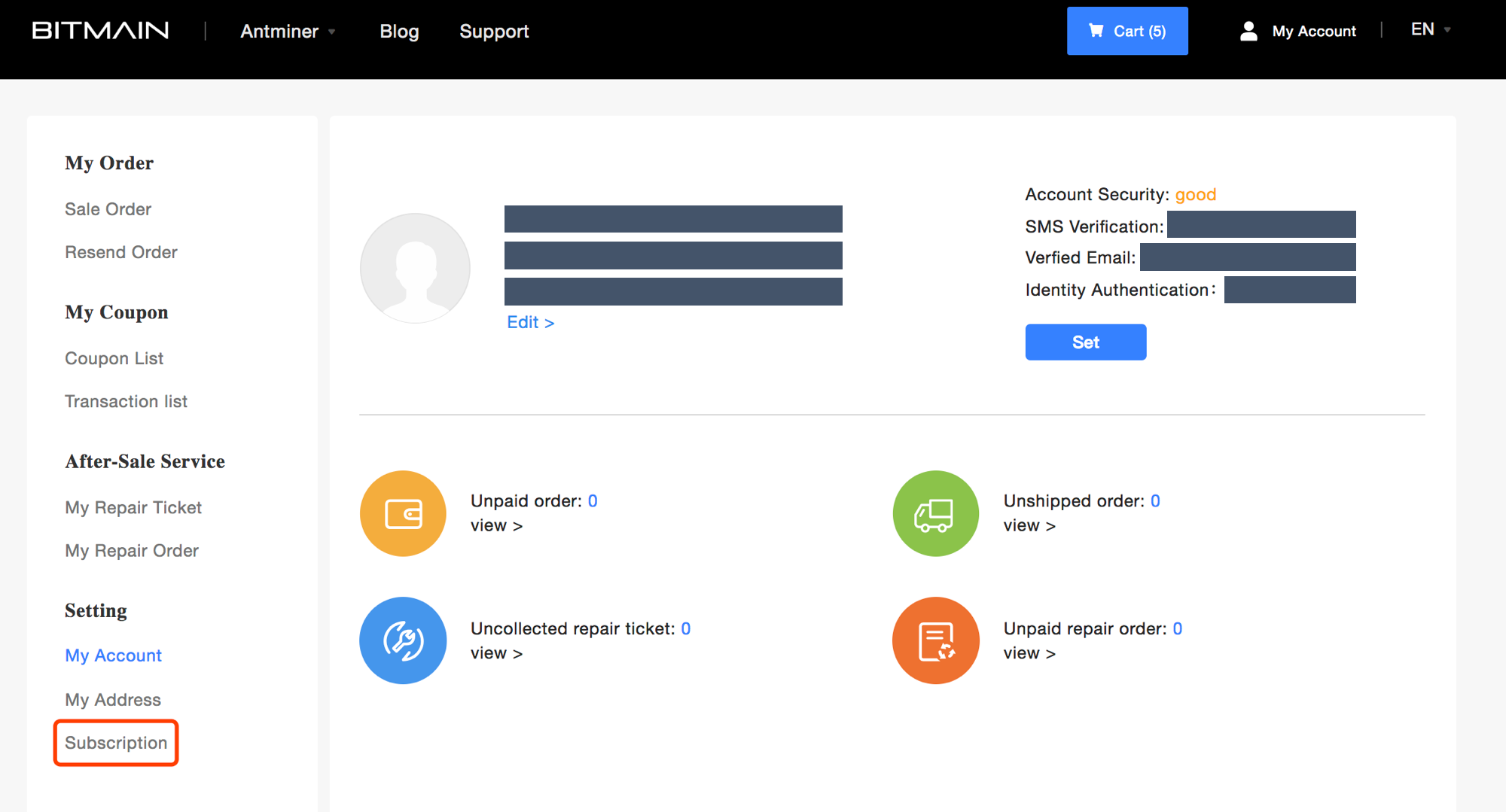 Step 4: After you reach the subscription section, simply click on "Edit" and you will be redirected to another section where you can easily choose the topics you wish to follow. Choose the topics you want to receive notifications to and click "Confirm".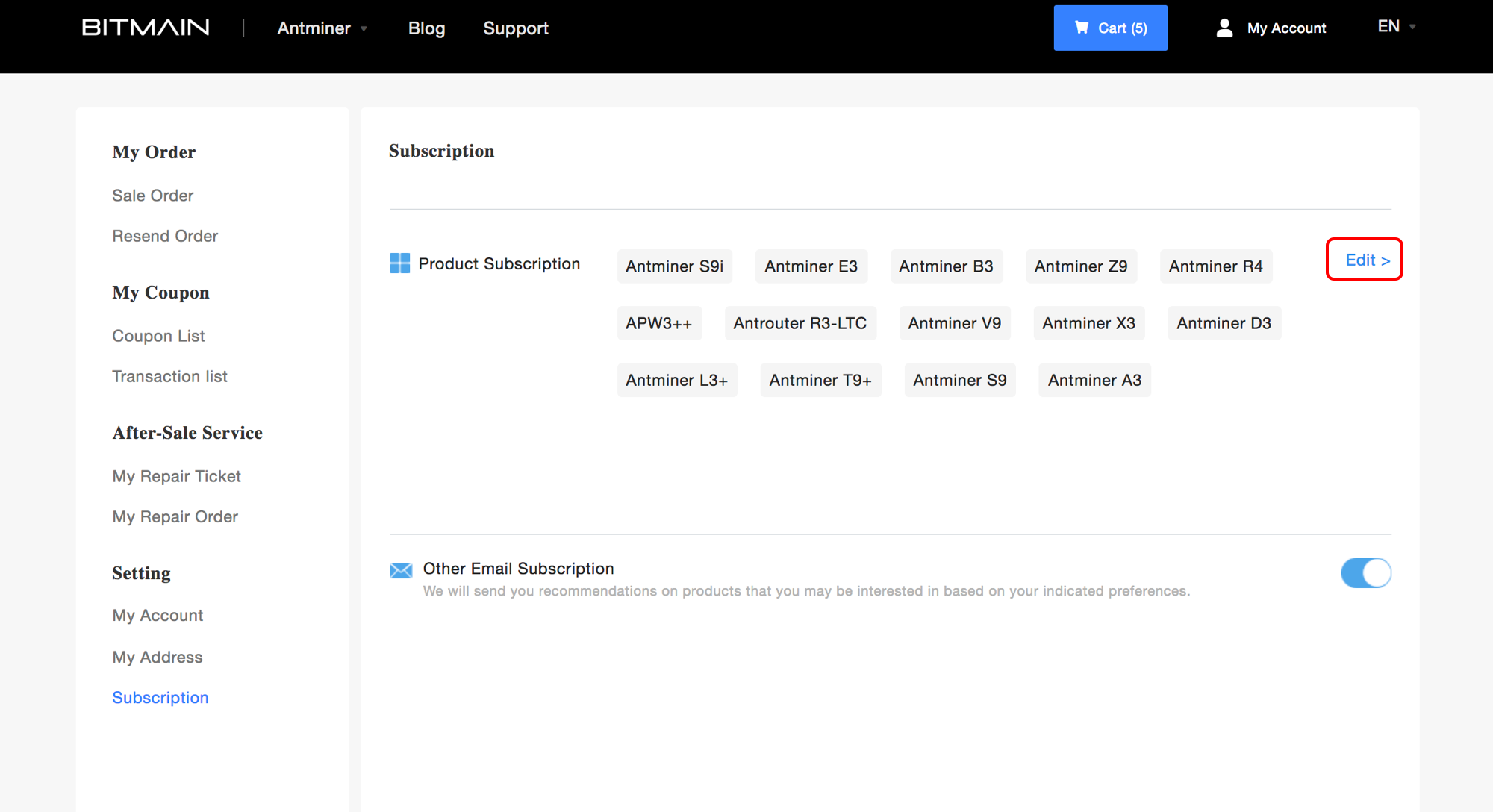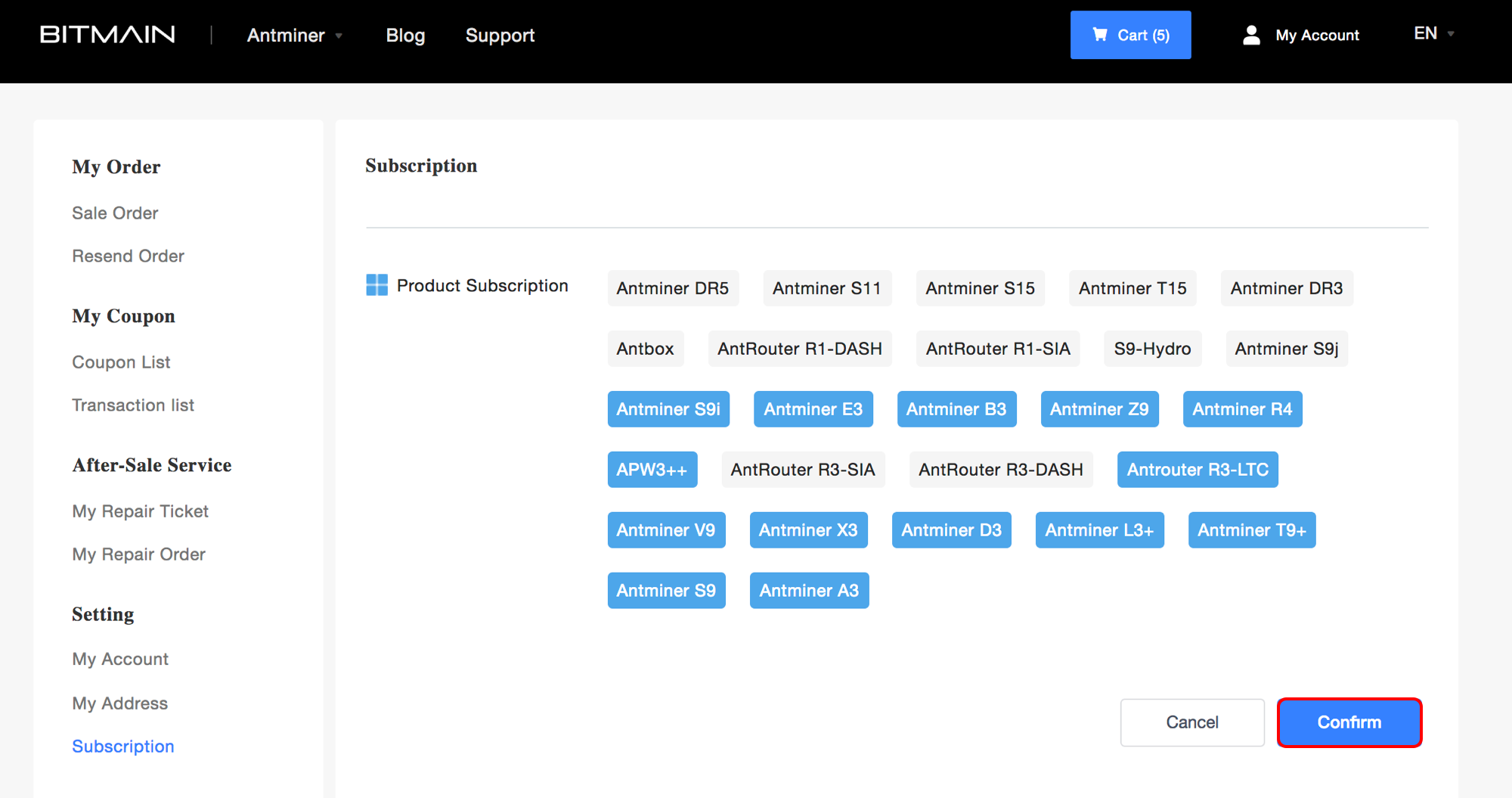 Should you have any inquiries, feel free to contact us for assistance.