1. Login our official website www.bitmain.com and go into the "user center".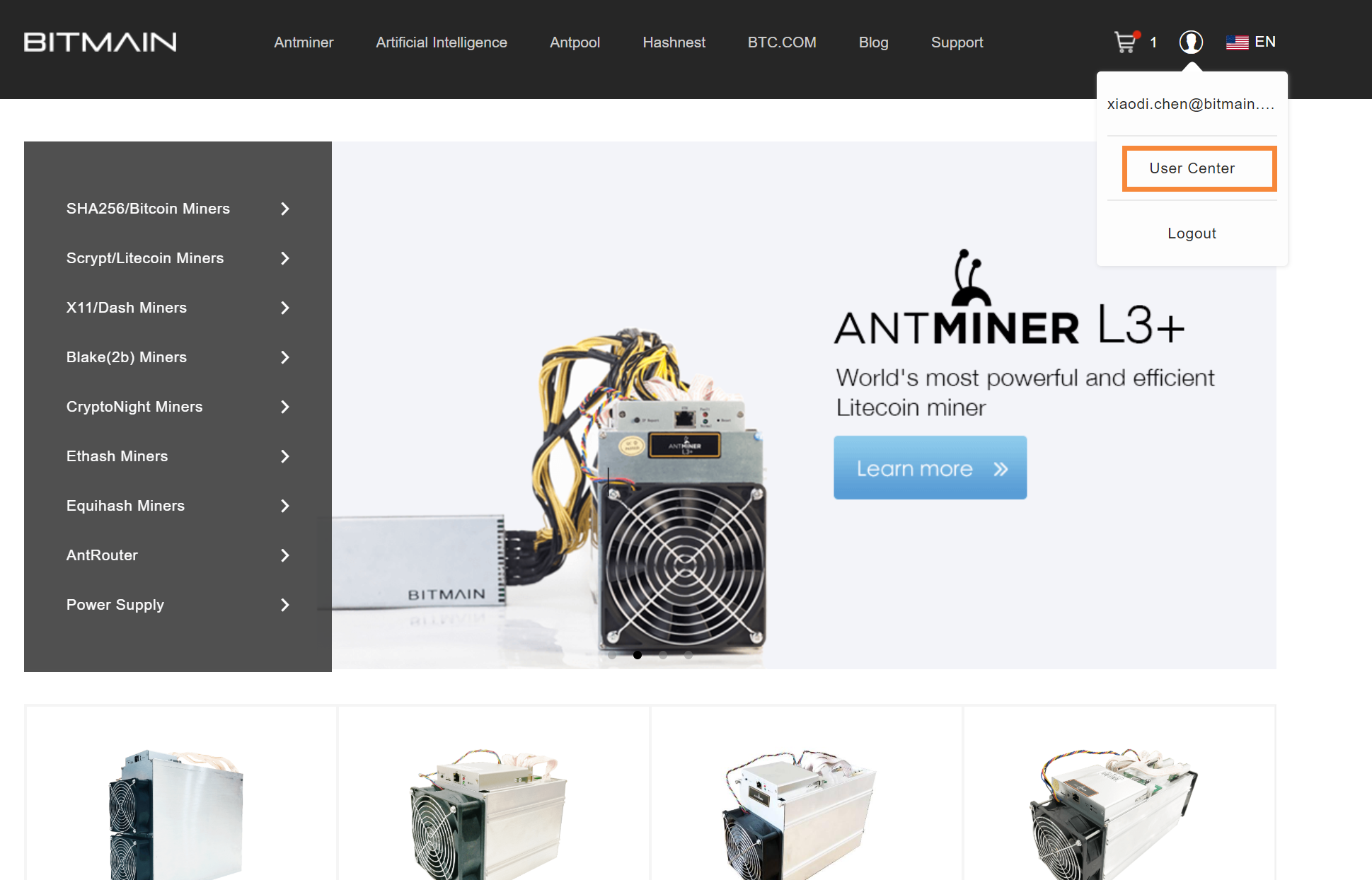 2.Your list of orders can be found by clicking on 'Sales Order', the list of all orders will be listed. You can sort them out by clicking under the various tabs to the right of 'All Orders'
3.Please click "pending" column first to find your "pending" pre-order,then click "pay" button shown in the picture below then you will see the details about the pre-order. Kindly pay according to the instruction of our website.
(Please select the same payment method corresponding to your order. For BCH/BTC orders, kindly complete the payment in the respective currency. We cannot accept USD wire transfers to existing BTC/BCH/LTC... orders. Thank you for your cooperation.)