1. Login to your Bitmain account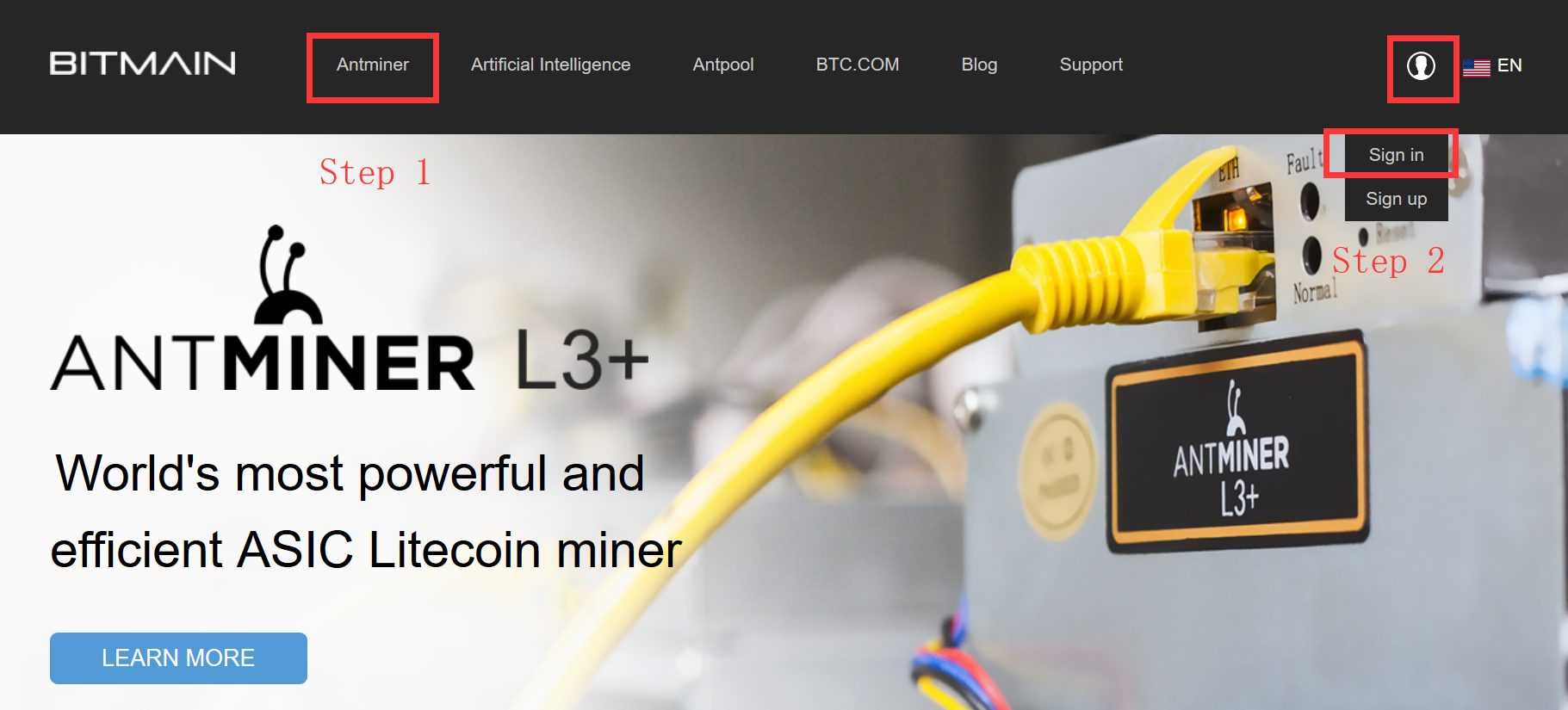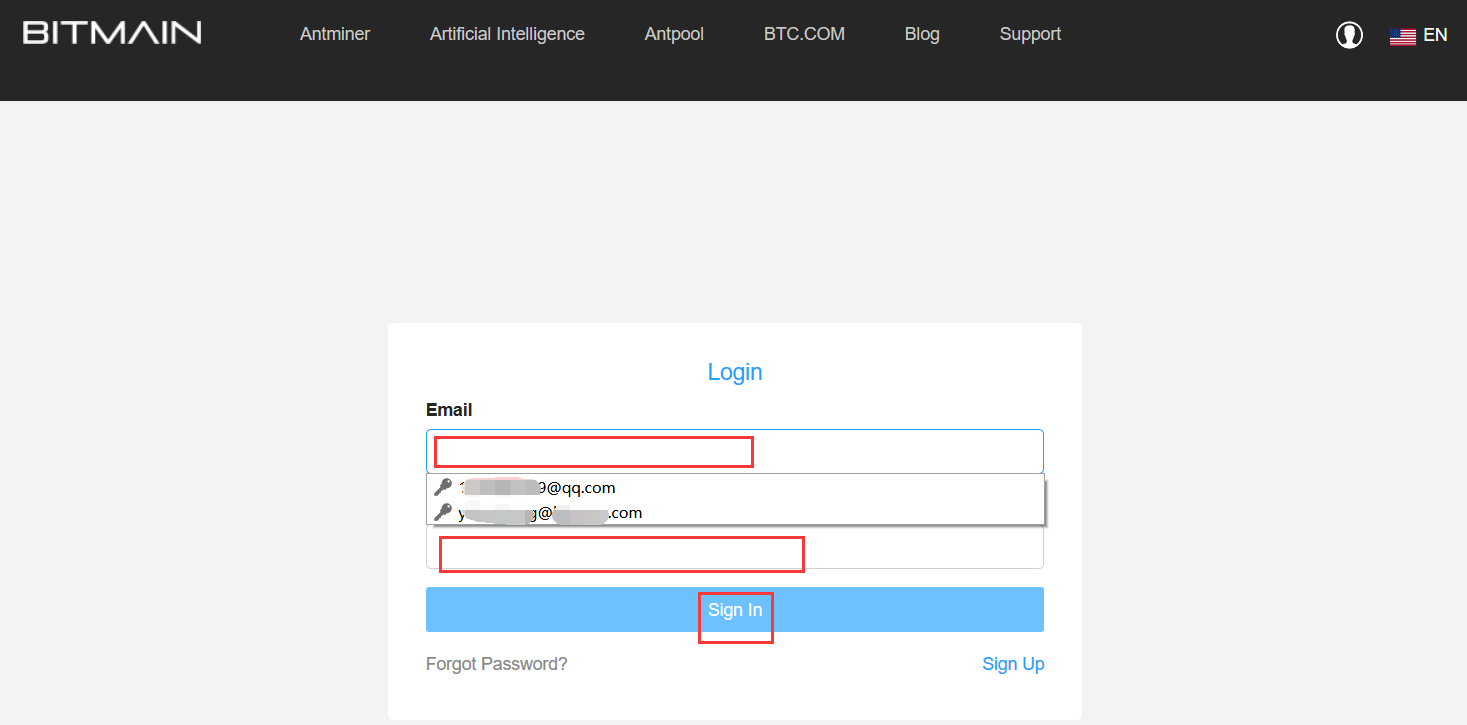 2. Click "Support" -> "Warranty & Repair" -> "Create a repair ticket"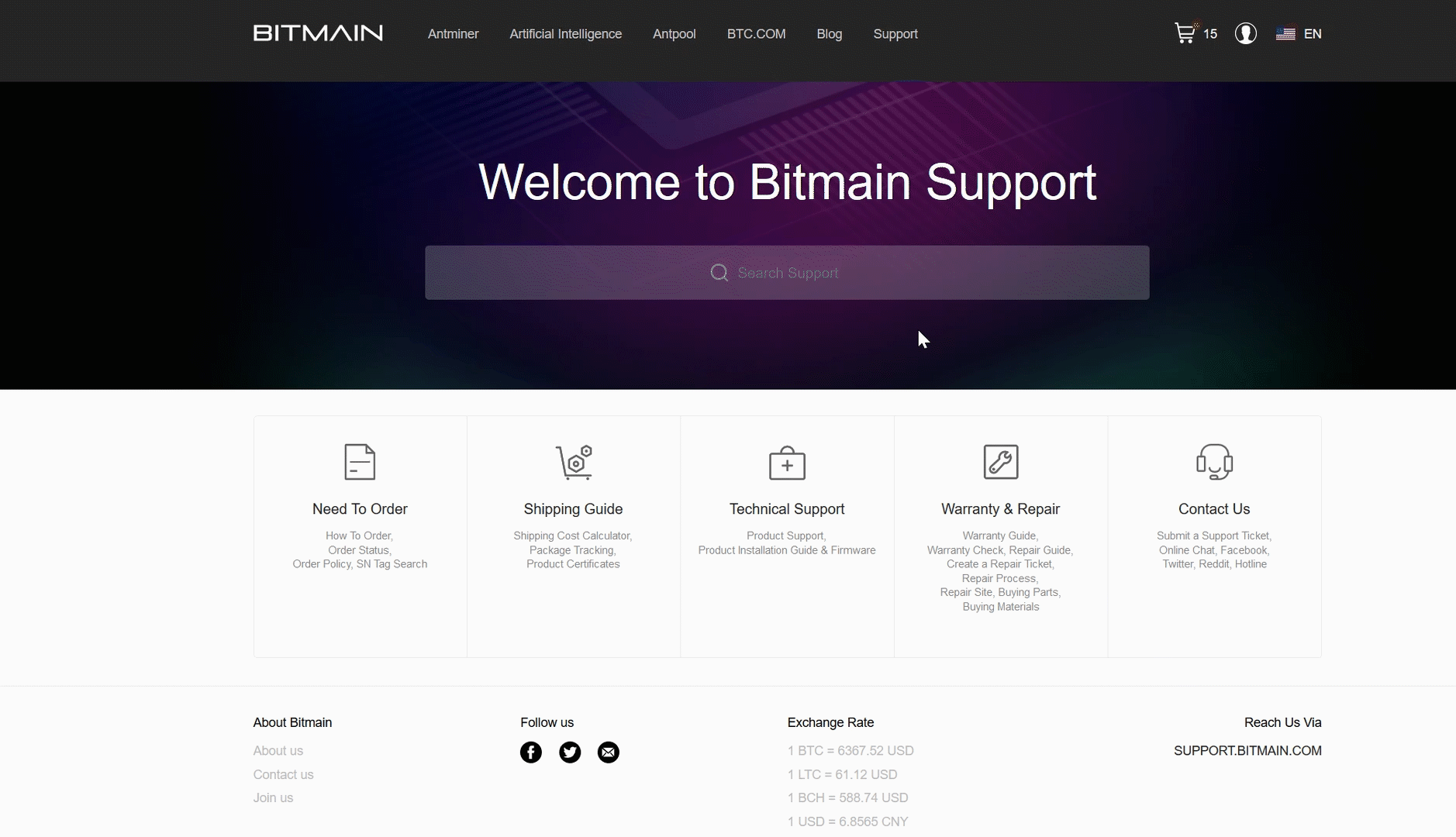 3. Click "My Repair Order" to check all your repair orders with us, then click "pay" on a repair order that you would like payment for to see the repair order in details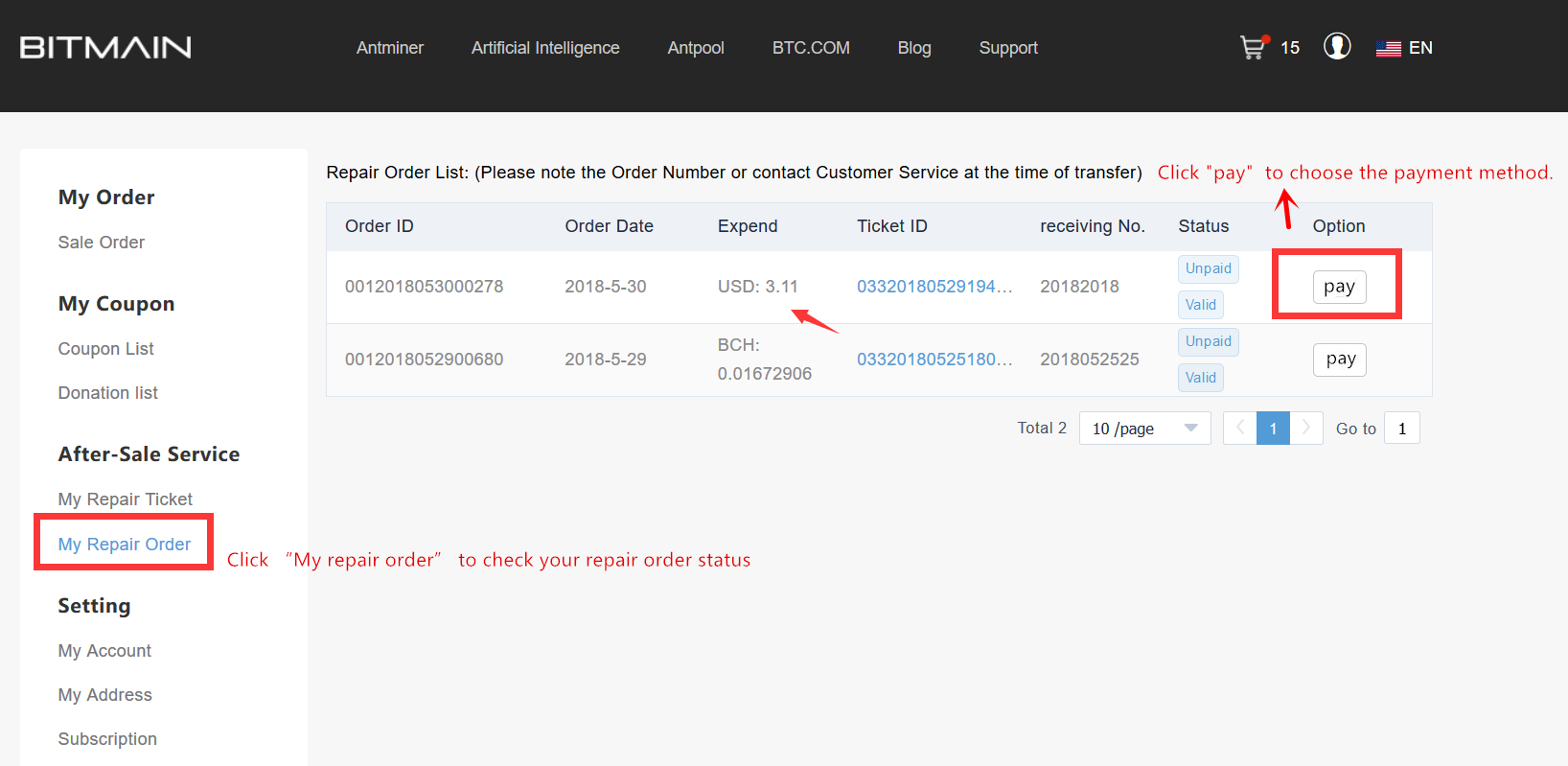 4. Select the payment method you would like to pay in. We currently accept payment in BCH, PayPal, or USD wire transfer
IMPORTANT: Once you have selected a payment method, the selection cannot be changed or reversed. Check your BCH wallet or with your banks and confirm that you are able to make payment before selecting. 
6. If you have selected to pay by BCH, Please click "BCH" and then "Submit" to get receive your BCH payment address.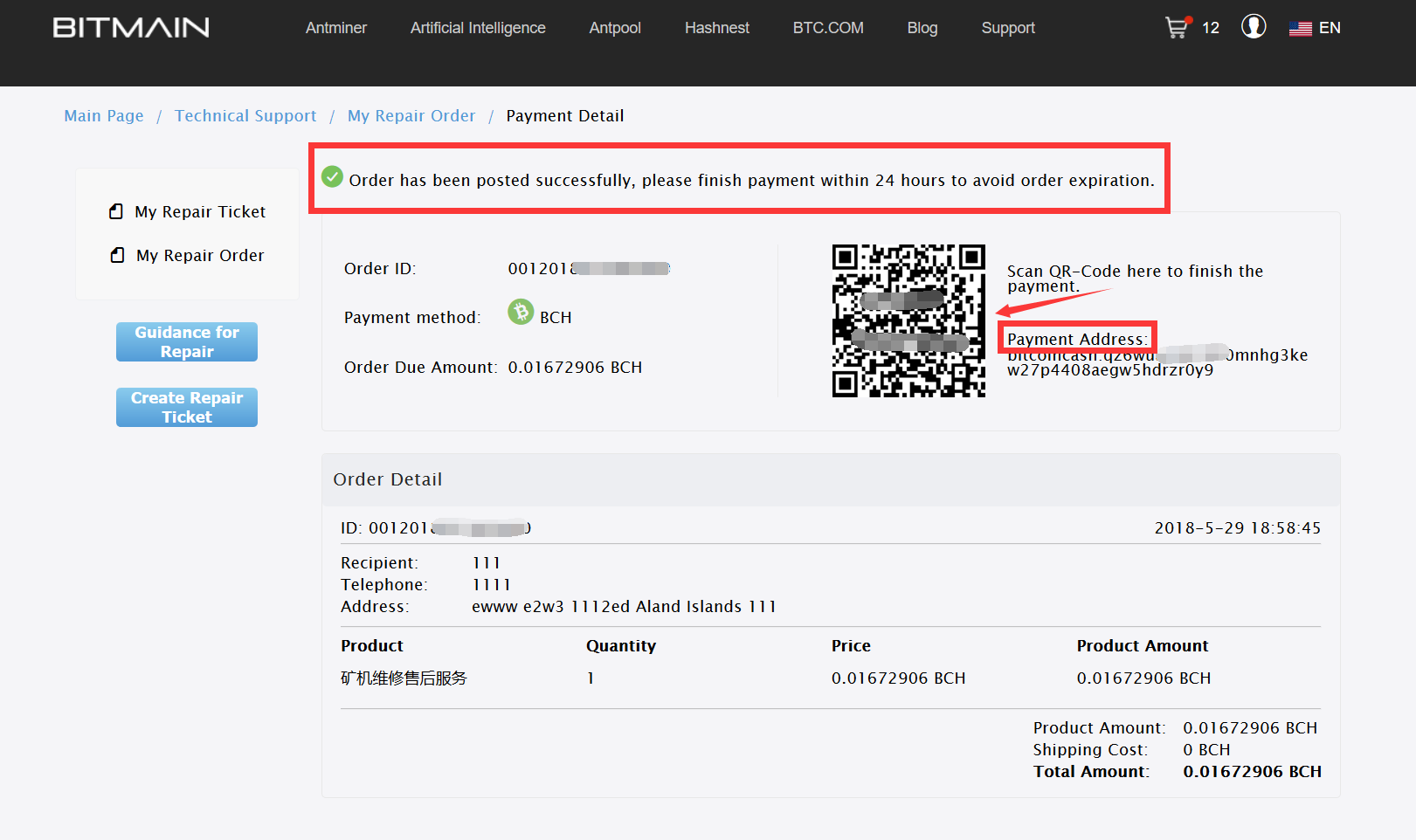 Note: please make sure put all these letters in, don't forget "bitcoincash:"

7. If you have selected to pay in USD, please click "USD" and then "Submit" to receive the USD payment information. 
Note: Some banks typically charge for outgoing wire transfers. The fees vary from bank to bank and can be just as much, if not more, than your repair charge. Check with your bank to learn about the additional charges before selecting.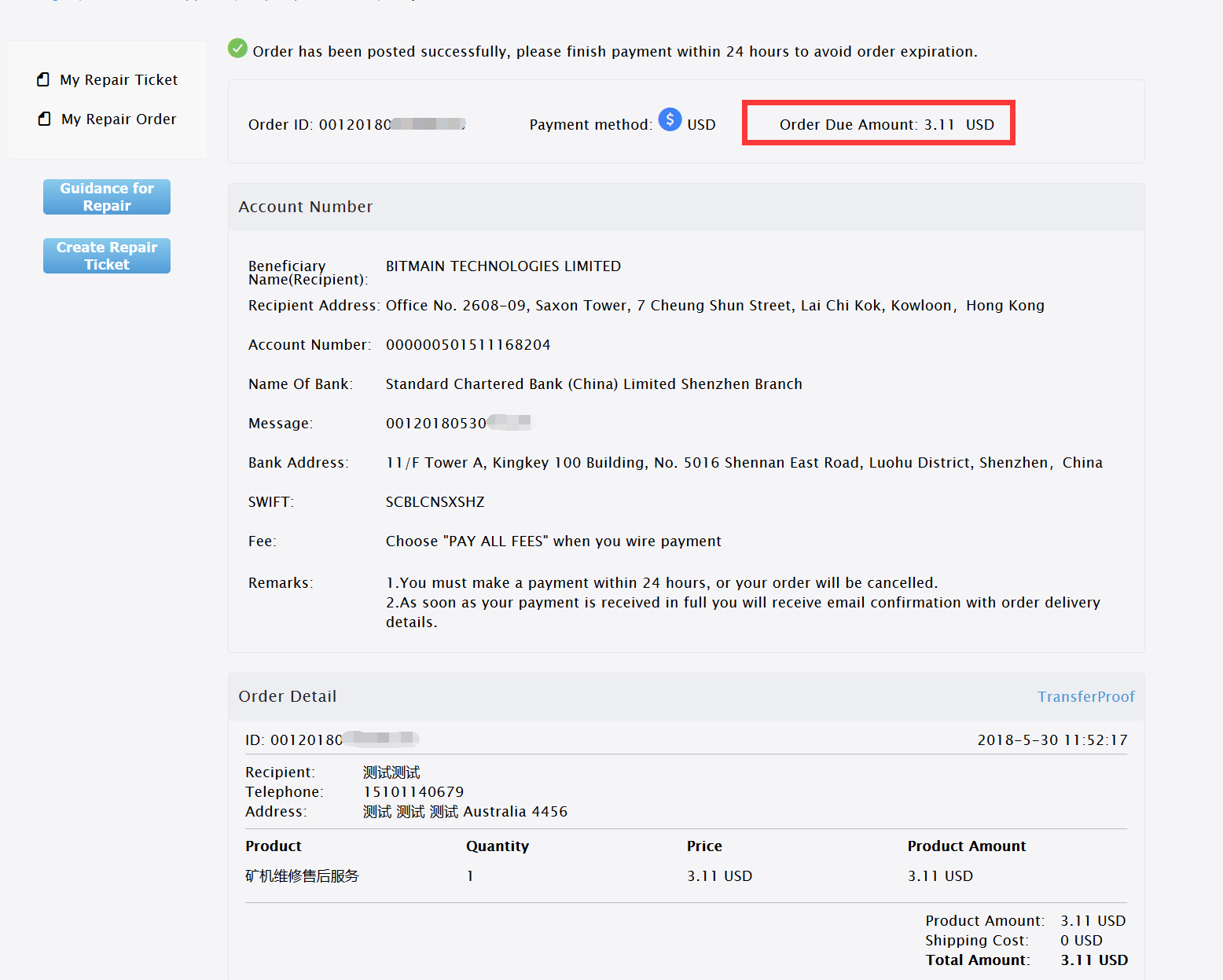 8. The PayPal option is only available to customers or repair orders that fulfill the following conditions:
a. The repair order total amount is less than USD $200 and
b. Your User ID not has exceeded the PayPal credit given, which is USD $500 for 180 days and provided you do not apply for a charge back.
For example, if a repair order is USD $250, you will not be able to pay using PayPal.
Another example, you have paid USD $190 for a repair order today and will be paying USD $190 for another repair order tomorrow. In the coming six months, if your repair order amount is more than USD $120, the PayPal option will not available.
The number of transactions do not matter. This spending limit will be restored every 180 days.
9. Once you have paid for a repair order, it will take about 3-5 working days for the relevant departments to verify and approve before reflecting your repair ticket as "Paid". 
If you had waited but did not see any updates, contact us for assistance.