The courier services we offer as shipping methods are as follows:-

---
When you place an order with us on our official website, the courier services that are available for shipping to your country will be provided on the order info page.
You may then select the courier service that you would like to use. After you have selected the courier, the shipping costs will be shown for your review.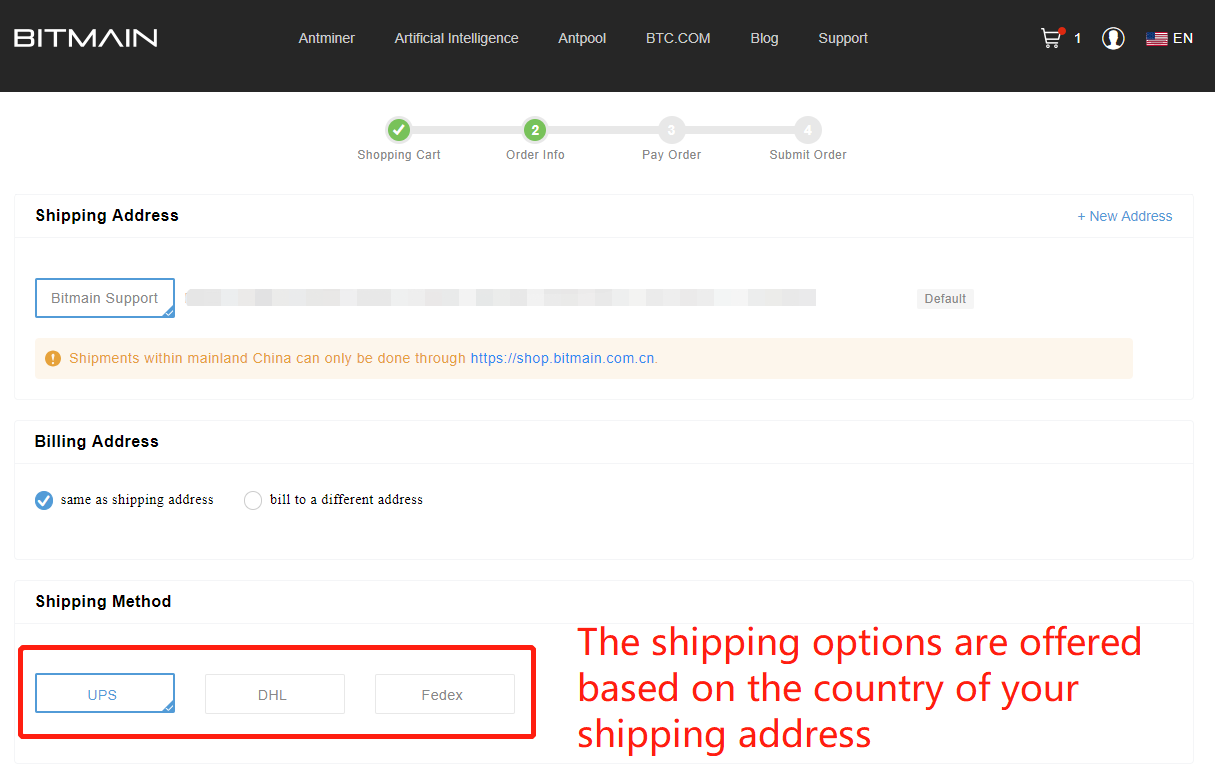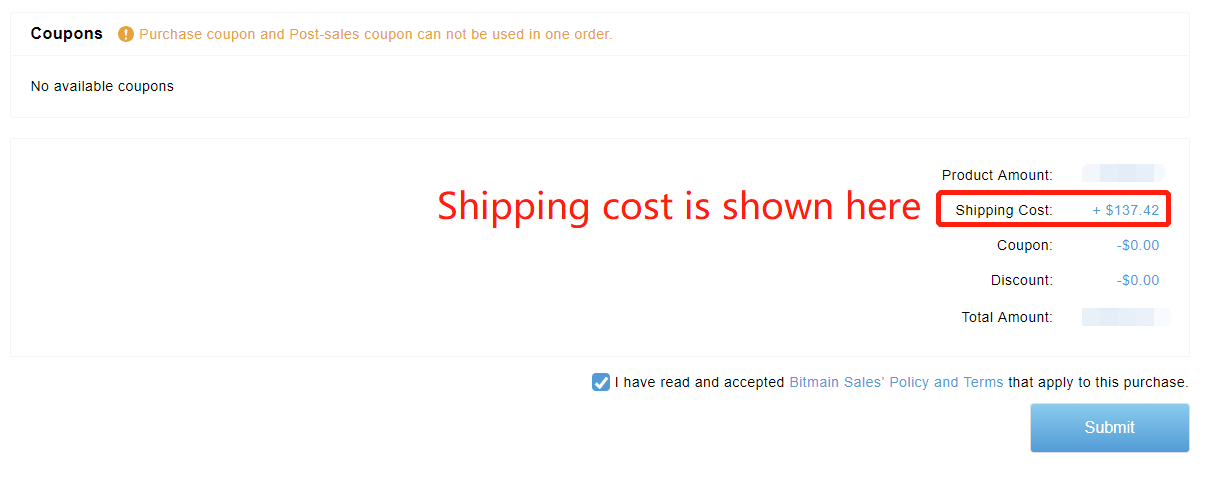 The shipping cost depends on the package weight, shipment destination and the courier service selected.
Click the following link to calculate the estimated shipping costs (You will need to login to your BITMAIN account to access this page):
All customs duties/taxes and other fees will be at the expense of the buyer. We strongly advise you to research on their local customs policies and duties before purchasing our products. Refer to this guide on how to ensure smooth customs clearance:
For more information on ordering process, refer to below:
---
If you have questions about shipping and customs clearance, contact us for further assistance