1. Fault phenomenon:
When the new Antminer is turned on, the following problems occur:
The miners of the mining pool are all

TEST

and cannot be modified.
The Antminer model is not displayed, and abnormal models such as

Antminer BHBXXXXX

are displayed.
The firmware version is

Factory

.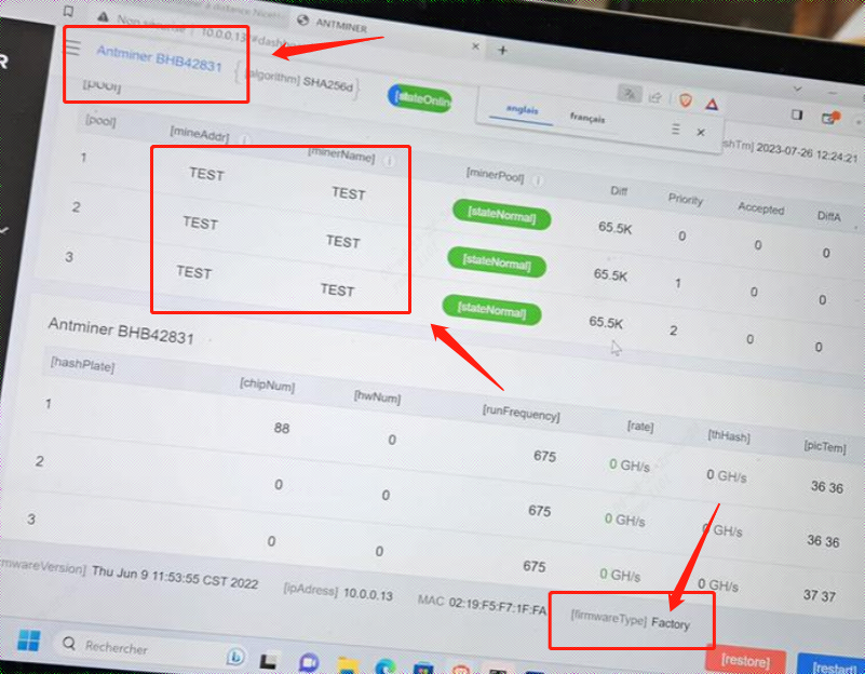 2. Treatment method
It is necessary to upgrade the dedicated independent firmware according to the type of control board, and then upgrade the firmware on the official website.
3. Processing steps:
Step 1. Confirm the control board type.
Enter ip:/cgi-bin/miner_type.cgi in the browser (IP is the actual IP address of Antminer). After pressing Enter to confirm, the following information will be returned. Look at the circle below, the front is the type of control board, and the types of control boards include BB, 7007, AML, CV, etc.

Step 2. Confirm required firmware.
According to the model on the label and the type of control board just found, find the corresponding download link in the table below, download the firmware and save it locally on the computer.
Step 3. Firmware upgrade.
Enter the WEB interface of the product that cannot be upgraded through IP, and output root as the user name and password:

After entering the WEB interface, select "System" and "

Firmware Upgrade

":

In the firmware upgrade interface, select the independent release firmware saved locally, as shown in the figure below: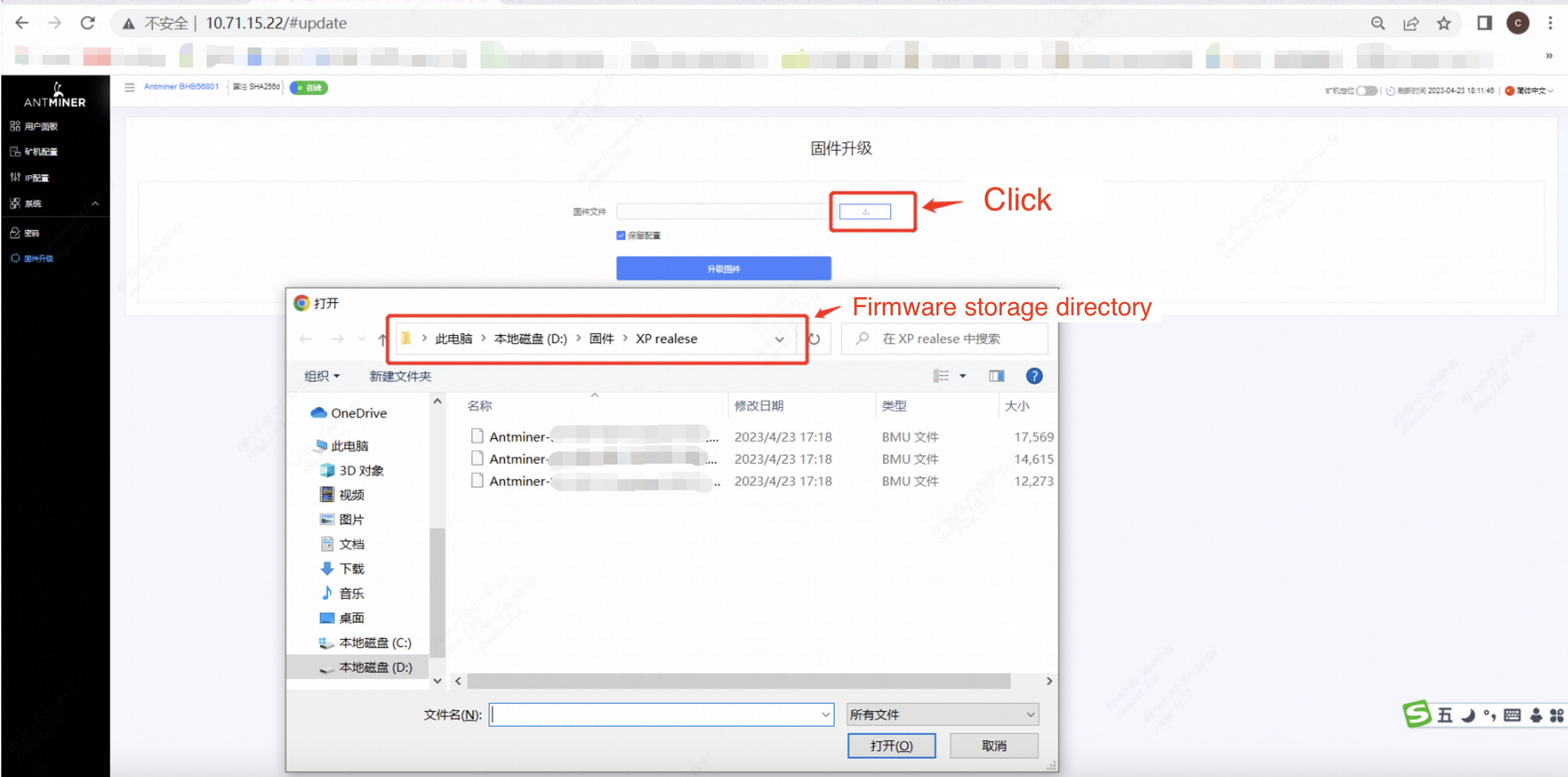 Do not select "keep configuration", click "firmware upgrade", as shown below:

After successfully upgrading the independent firmware, just follow this step to upgrade the latest firmware on the official website.
Should you have any inquiries, feel free to contact us for assistance.