If you choose the payment method of USD transfer, please upload the bank proof of transfer within 48 hours. If no proof of transfer is loaded, the order will be expired.The Transfer Proof can only be uploaded when the payment method is USD and order status is valid. You are not able to upload the transfer proof when your order status is PAID, SHIPPED or EXPIRED.
*NOTE:
Please do not write sensitive words such as crypto, mining, or mining machine in the transaction description when transferring funds in USD, as they may be checked by the banking system. We recommend only writing INVOICE NO..
The error example as follows:

The correct example only requires writing INVOICE NO..
When you complete the payment for your order, please upload the transfer proof in the User Center with the instructions below. Please make sure that the Order ID is clearly indicated in the payment instructions to your bank.
1. Log into our website and go to the User Center > Select My Order to view your Order History.

2. Click the Transfer Proof button to upload your bank proof for the specific order, Select Confirm in the pop-up window.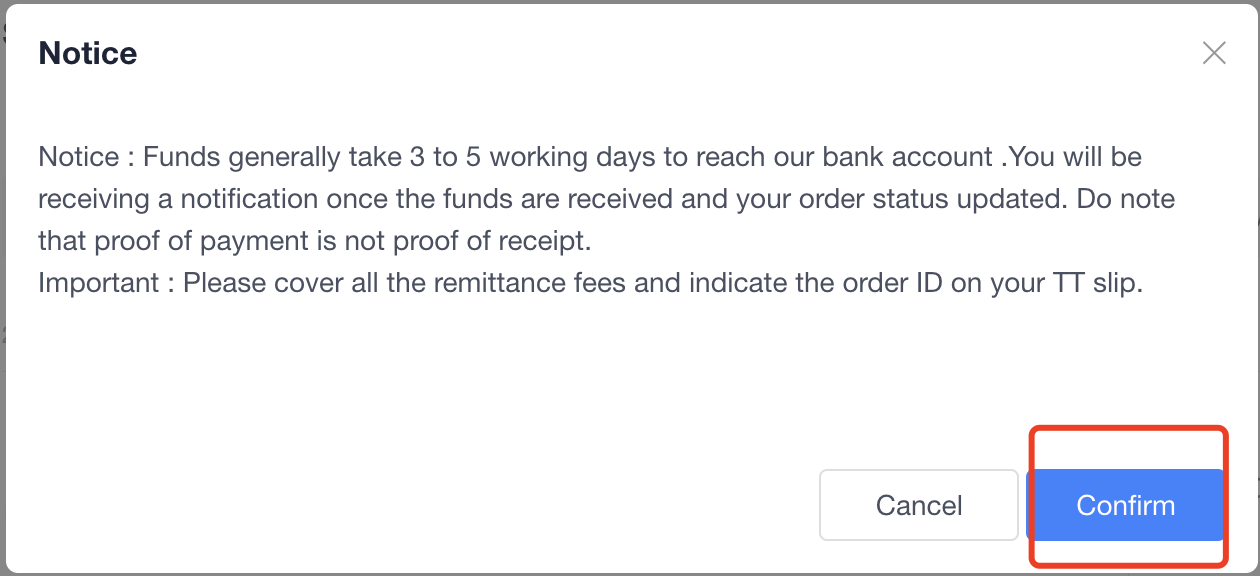 3. Please fill in the required information in the Transfer Proof page, such as Account name and Amount. Click "Choose Image" and then click upload . Please allow 3-5 seconds for uploading.
*NOTE: Only 5MB or less jpg & png images can be uploaded successfully. You can upload up to 3 images. PDF or similar formats are not available in this page.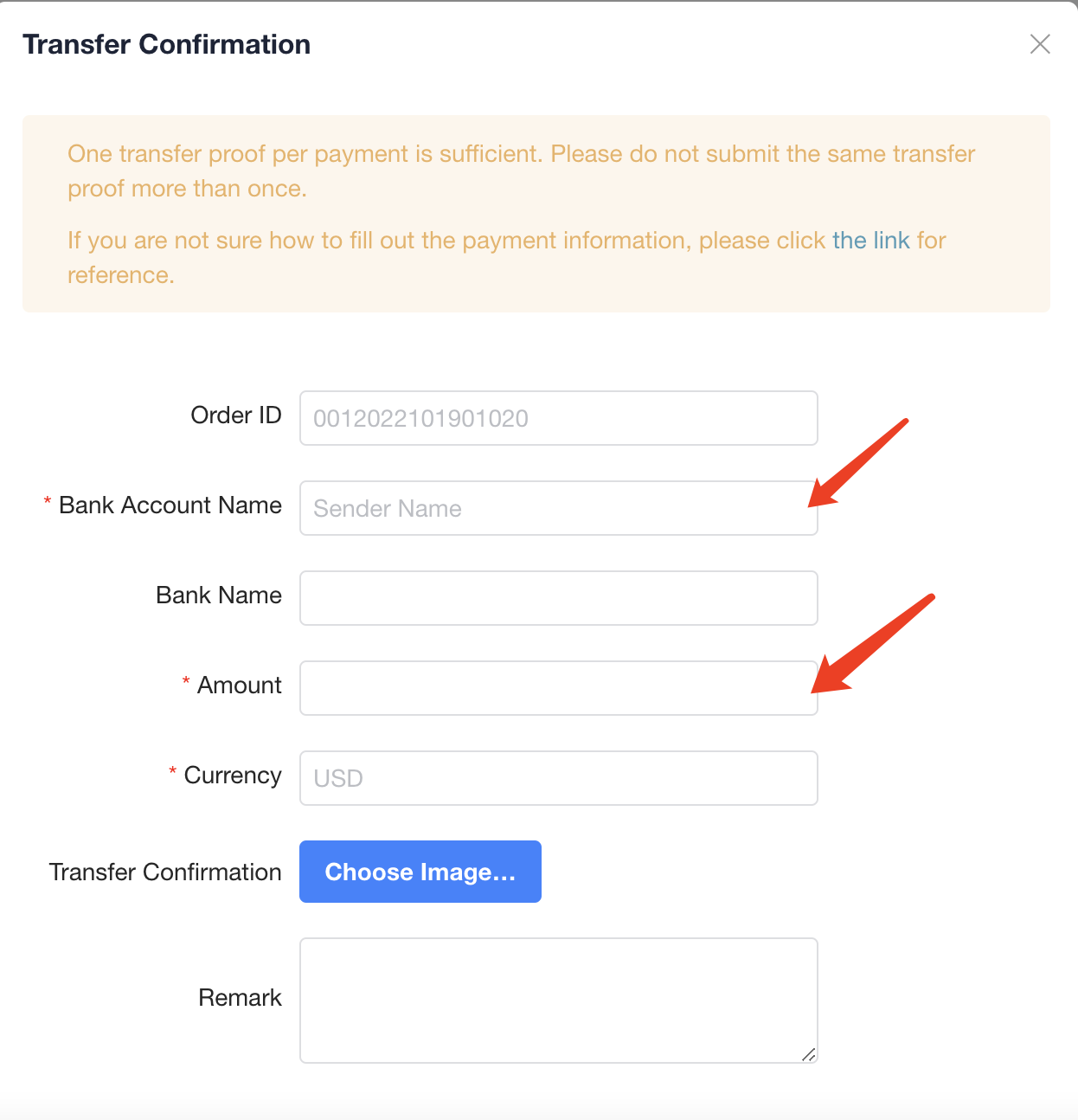 4. If there are any additional remarks that you would like to make, you can fill them in after the images are uploaded.
*NOTE: If you pay for your order with more than one transfer you can upload the transfer proof for each payment, up to 3 images per payment.
Please do not include punctuation such as comma in the "Bank Account Name"and"Amount" field.
Should you have any inquiries, feel free to contact us for assistance.