NOTE: If you choose USD wire payment method and need proforma invoice to make bank transfer, you can download the proforma invoice by following the instructions below. If you choose LTC/ BTC payment method, you will get a commercial invoice via email once your goods have shipped out.
Download Proforma Invoice could only be downloaded when the order is UNPAID and VALID.
1. You can download the proforma invoice once you have submitted your order successfully: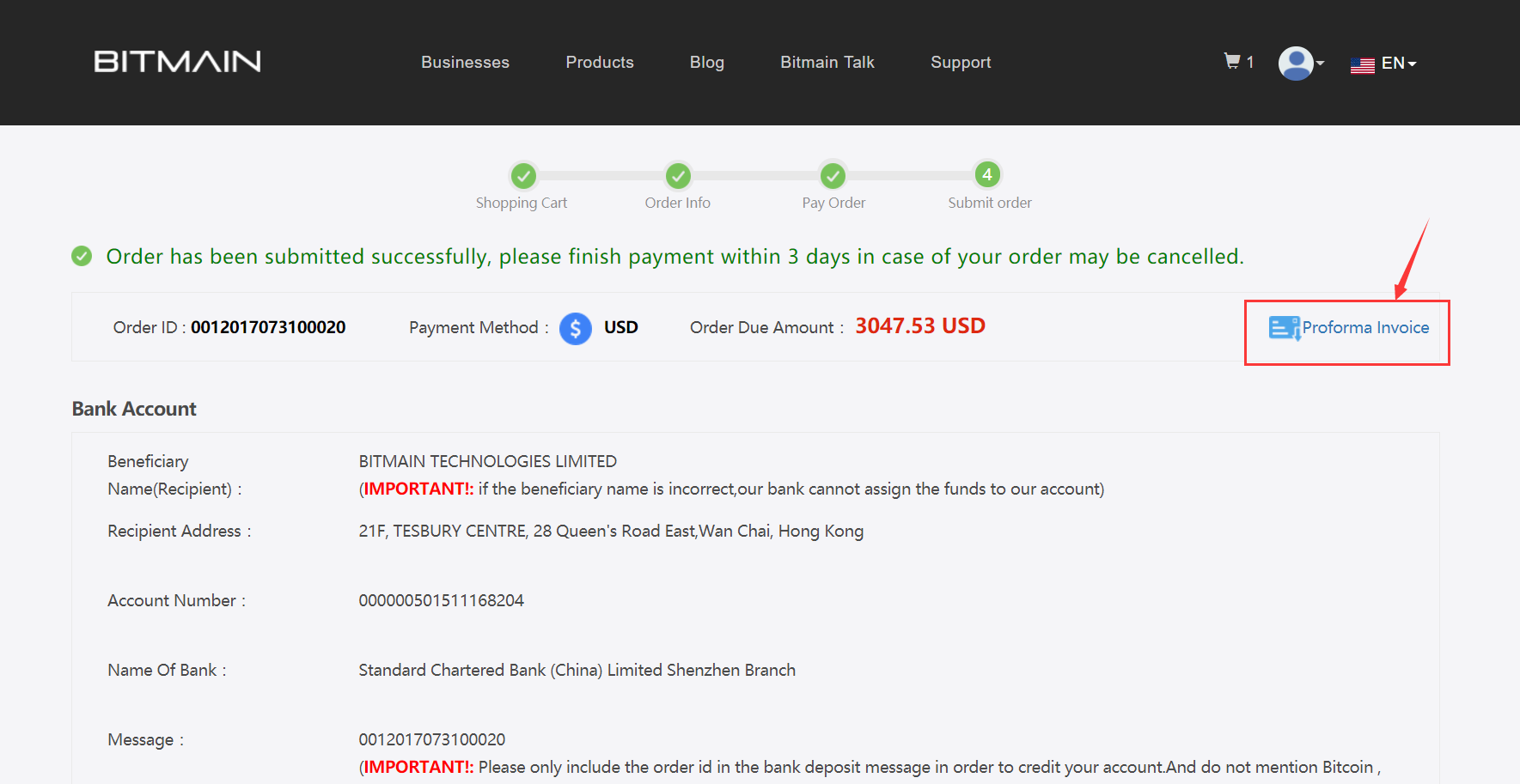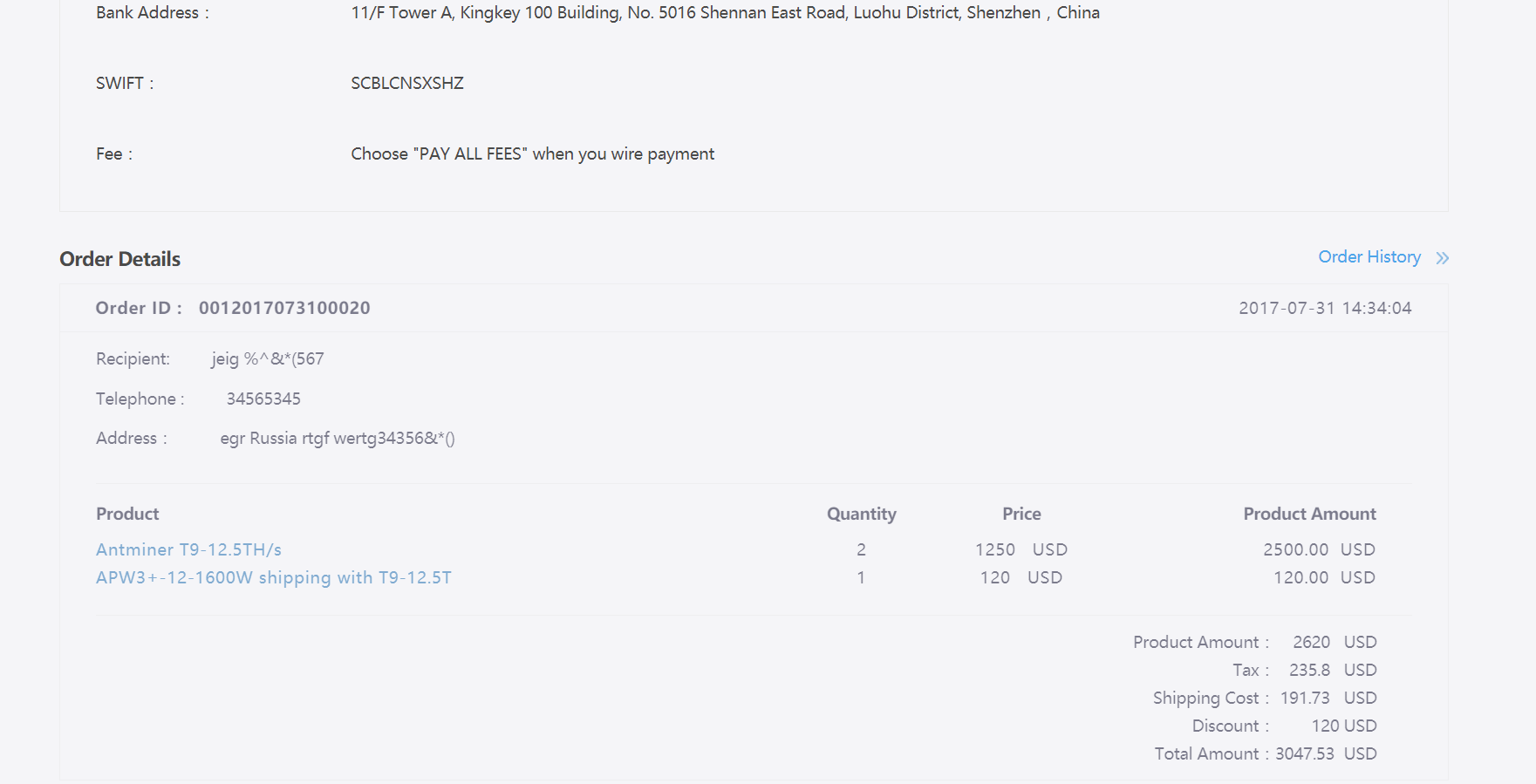 2. If you do not download from the Order Submission page, you can also find the proforma invoice in the User Center.
User Center--- Sales order, and click either view or pay to get the Proforma Invoice: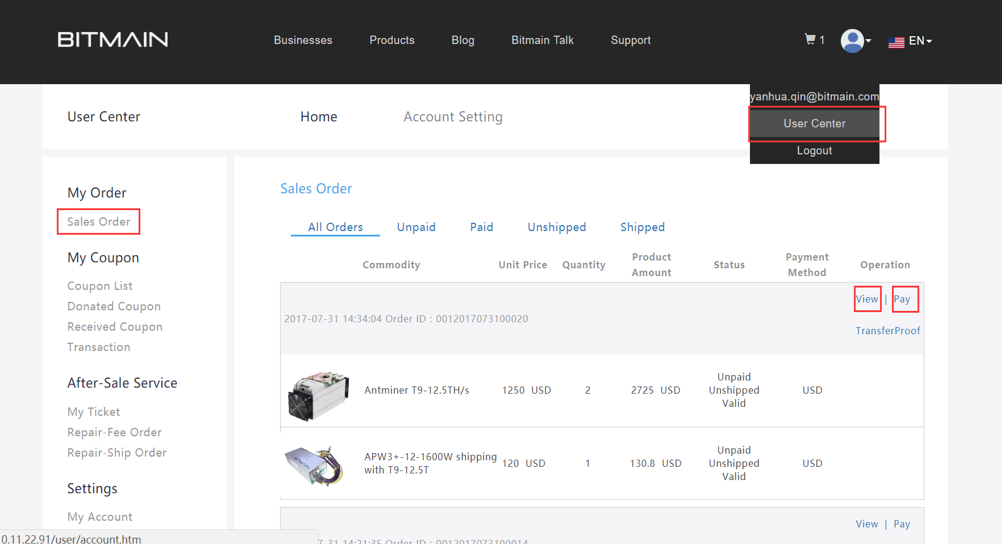 3. View page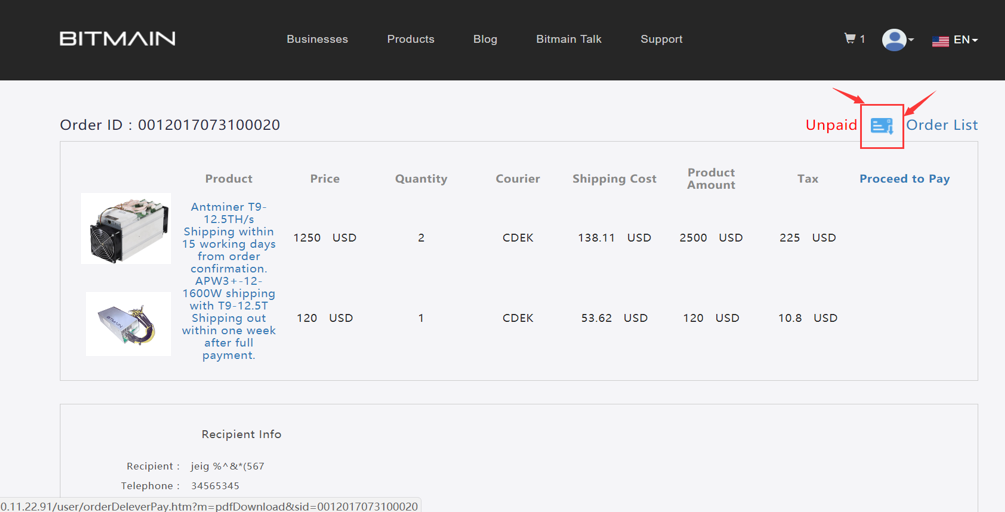 4. Pay page