When selecting a power cord, four parameters need to be determined, namely current, withstand voltage, interface and length. The current is a more important parameter.
1. Current
Current is a key parameter in power cord selection. Generally, according to the actual current of the mining machine and leave a certain margin, generally at least 30% margin (safety factor 1.3), but pay attention to the fact that the power cord is too long and high temperature will affect the actual overcurrent capability of the power cord. Reserve as much as possible.
Mining machine current calculation formula: current = power/voltage, since the mining machine has two sockets and divides the current equally, the actual current of a single power line of the mining machine should be divided by 2.
Let's take the S19 Pro 110T as an example. As can be seen from the figure below, the power consumption is 3250W. The power supply voltage in China is 220V (the prescribed standard).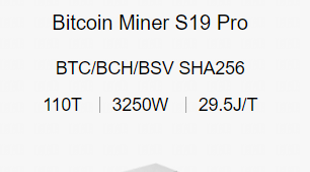 Calculated by the formula: single power line current=(miner power/miner voltage/2)*1.3=(3250/220V/2)*1.3=9.6
Generally choose 10A (or copper wire 1mm2 copper wire)
2. Pressure resistance
The withstand voltage generally has a fixed standard, which can be higher than the operating voltage. The domestic mains voltage in China is 220V (the specified standard). The general standard for power line withstand voltage is 300/500V

3. Interface
The interface of the power cord is divided into two ends, one end is connected to the mining machine, and the other end is connected to the mains.
1. Miner side: APW12 power supply uses C14 interface, correspondingly uses C13 power cord plug. That is, the power supply has 2 ports, and 2 power cords are required.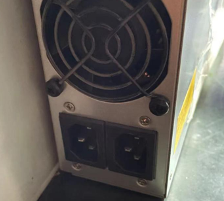 2. Mains terminal: The interface of different countries is different, please refer to the following chart
(Note*: APW12 supports 200-240V voltage standard, not 100-120V voltage. APW12A supports 277V voltage standard, but it comes with its own power cord).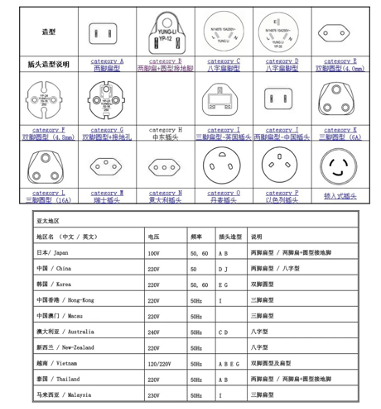 4. Length of power cord
The length of the power cord needs to be determined according to the location of the miner and the socket. (The power cord is too short to be usable, and too long will affect the current and increase the cost.)
The following is the domestic power cord reference, the national standard 10A, C13 interface.
If you have any questions, please feel free to contact BITMAIN Customer Support.